Miami Opens Season with Victory over Jacksonville
CORAL GABLES, Fla. – The University of Miami women's basketball team opened the season with a resounding 81-53 victory over the Jacksonville Dolphins, Thursday morning at the Watsco Center.
The Hurricanes tallied their first win of the season in front of 3,851 fans, a majority of whom were children in attendance for the annual Elementary School Day game.
"The energy in the building was great with [Elementary School Day]," head coach Katie Meier said. "Thanks to our administration who does this for us every year. It mattered for our team because I don't think we every looked tired. I thought we played relentlessly."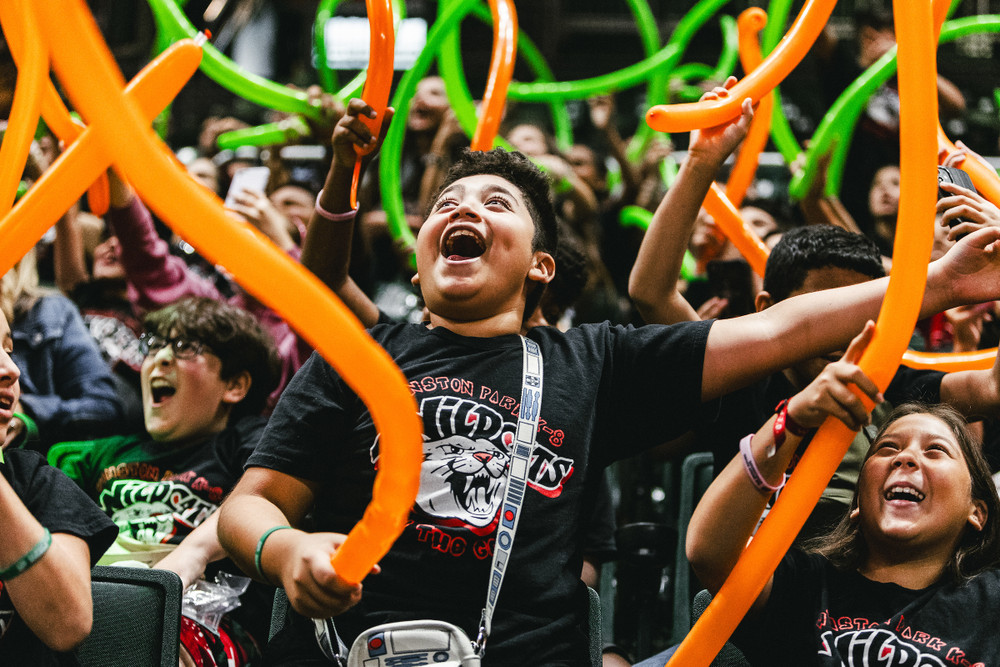 Every single Miami player scored in the game and four Hurricanes scored in double-figures–junior Jasmyne Roberts (14), sophomore Lemyah Hylton (14), junior Lashae Dwyer (13) and sophomore Lazaria Spearman (13).
In her first game as a Hurricane, junior Shayeann Day-Wilson tallied a career-high nine assists, while recording just one turnover. The Hurricanes were led on the glass by Roberts, who totaled seven rebounds in the game.
"For Shayeann Day-Wilson to get nine assists in her first performance in a [Miami] uniform with our complicated, weird system, with all the different language and everything…that was pretty high level," Meier said. "I was really impressed by that."
Spearman was the offensive spark for the Hurricanes in the first quarter, pouring in seven of her 13 total points in the first 10 minutes of action. Fourteen of the Hurricanes' 17 first-quarter points came in the paint and nine occurred off turnovers.
Miami pulled away in the second quarter, outscoring the Dolphins, 21-12, in the frame. All 11 of Dwyer's first-half points came in the second as she shot 5-of-7 from the field to give Miami a 38-25 lead heading into the locker room.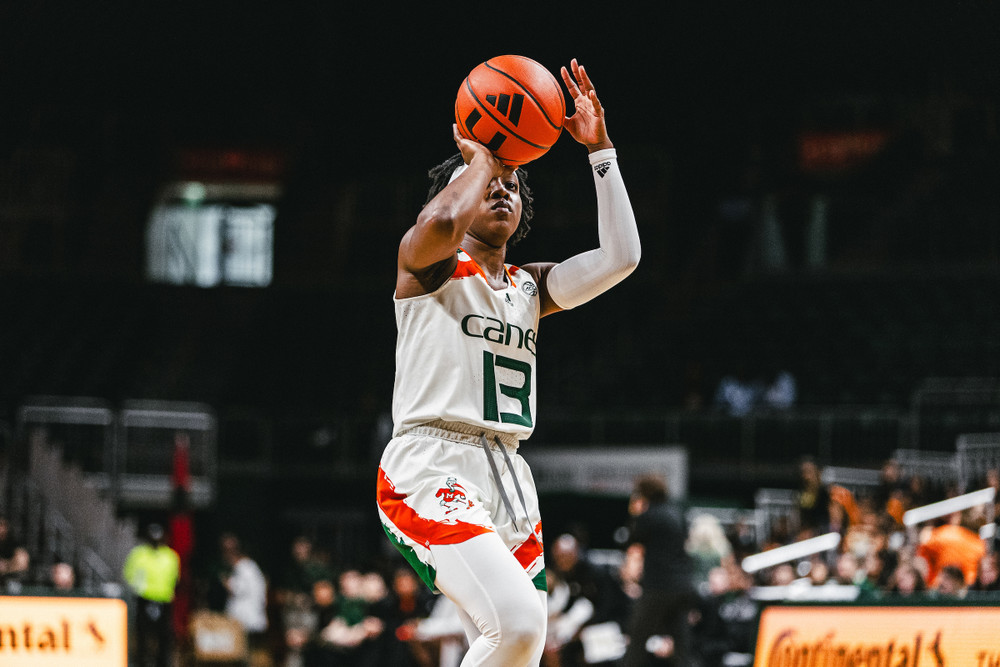 The Hurricanes shored up their defense in the third quarter, holding Jacksonville to just six points coming out of halftime. On offense, Roberts came alive for Miami, going 4-for-5 from the field for nine points in the third.
It was Hylton's time to shine in the fourth quarter as the guard totaled 10 points on a 4-of-5 effort, including two makes from beyond the arc. Miami recorded an assist on seven of 10 made field goals in the final 10 minutes of the game.
The Hurricanes are back in action on Sunday when they host Fordham at 2 p.m. in the Watsco Center. Prior to tipoff, a banner-unveiling ceremony will take place recognizing the Hurricanes 2023 Elite Eight appearance.