Miami Picked Second in ACC, Omier and Pack Earn Preseason All-ACC Plaudits
CORAL GABLES, Fla. – The University of Miami men's basketball team placed second in the ACC preseason poll, as announced Thursday night on ACC Network.
The second-place projection sets a new program record for highest selection in the ACC preseason poll, eclipsing last year's fourth-place prediction. Miami earned 693 points in the balloting, 64 points behind first-place Duke.
The Hurricanes received five first-place votes, three more than last season and the most in program history.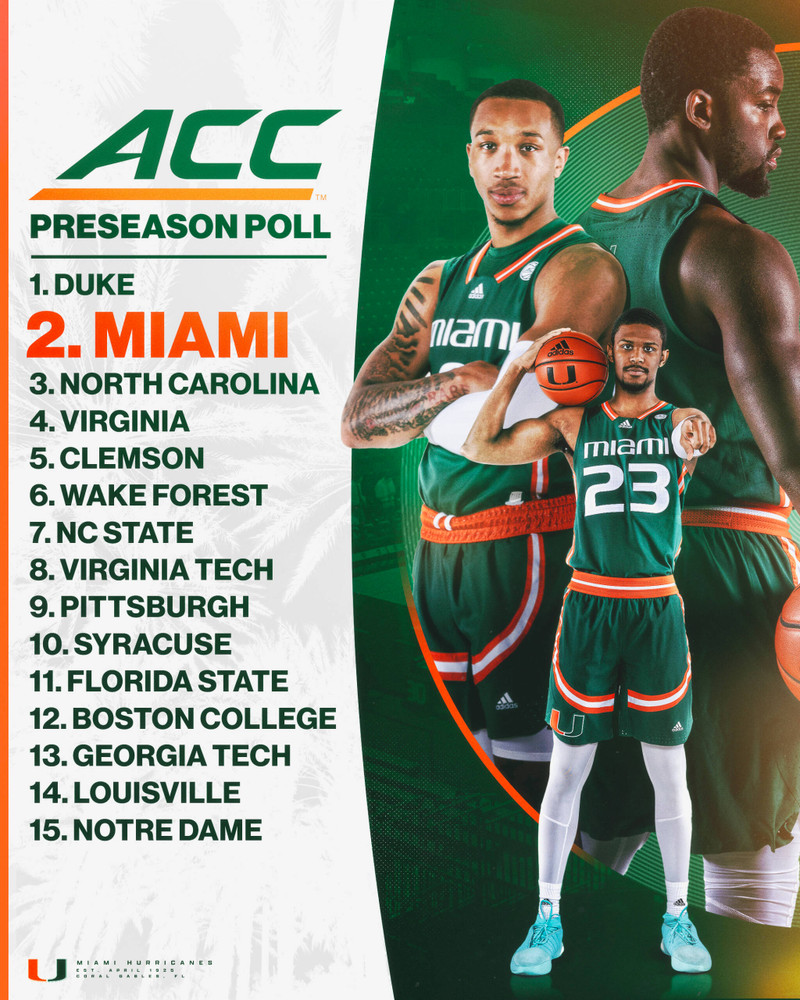 Additionally, the ACC also announced the preseason all-conference teams Thursday night, with a pair of Hurricanes earning preseason plaudits.
Fourth-year junior Norchad Omier claimed Preseason First Team All-ACC honors after averaging a double-double – 13.1 points and 10.0 rebounds per game – last season. The forward was a Third Team All-ACC selection and NABC Second Team All-District 2 honoree in 2022-23.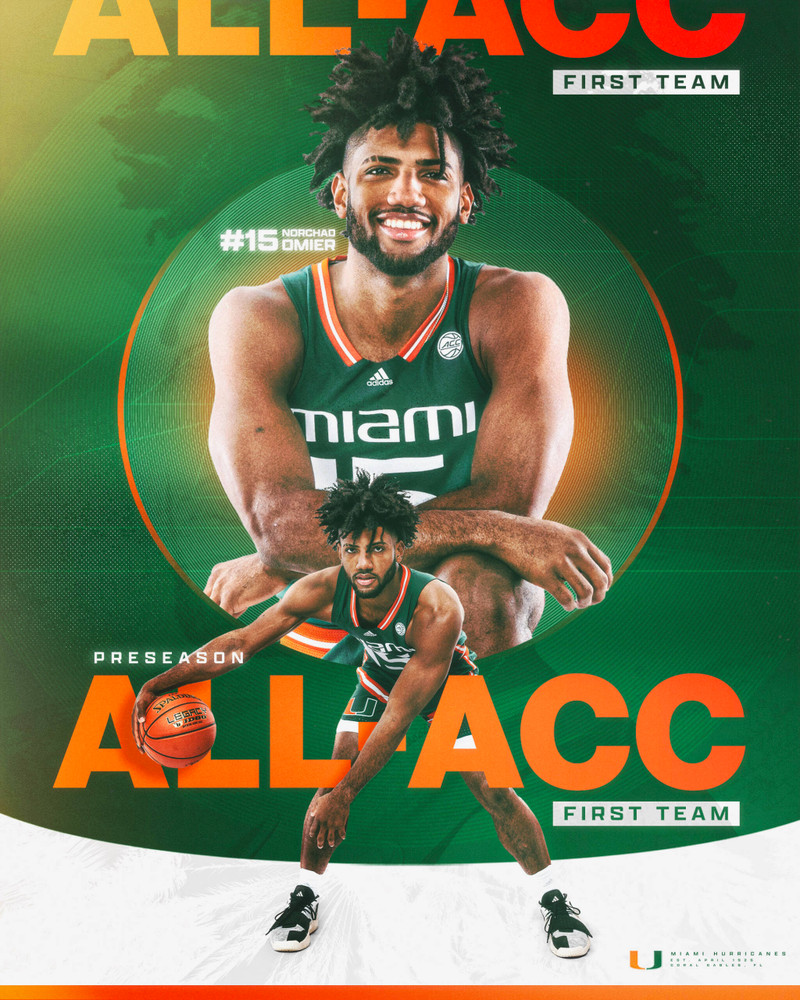 The NCAA Tournament Midwest Region Most Outstanding Player, fourth-year junior Nijel Pack earned a Preseason Second Team All-ACC plaudit Thursday evening. Pack scored in double figures 22 times in 2022-23, averaging 13.6 points per game and shooting 40.4 percent from 3-point range.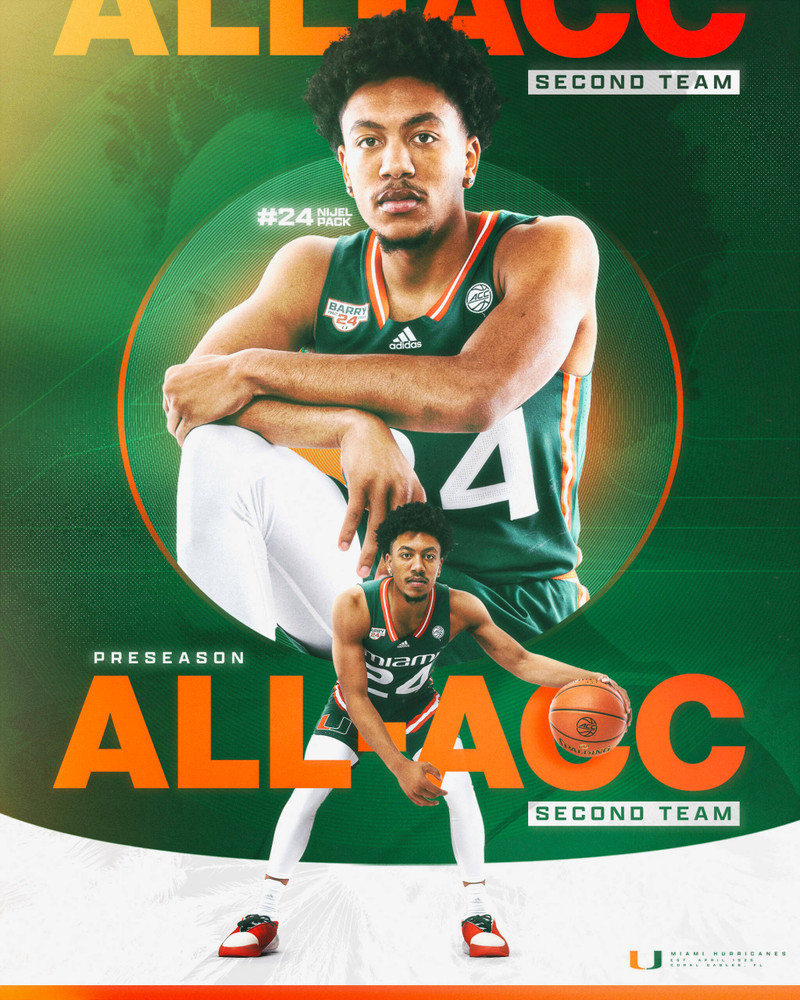 Miami has now placed a player on the Preseason All-ACC First Team in each of the last four seasons.
The Hurricanes begin the 2023-24 campaign Oct. 29, when they host TCNJ in a 2 p.m. exhibition game at the Watsco Center.
To keep up with the University of Miami men's basketball team on social media, follow @CanesHoops on Twitter, Instagram and Facebook.