Meier Finalizes 2023-24 WBB Staff
CORAL GABLES, Fla. – University of Miami head women's basketball coach Katie Meier finalized her 2023-24 coaching staff Monday morning, with the elevation of Teren Hart and addition of Paige Otto.
Hart, who spent the last two seasons as the program's creative content specialist, steps into a new role as the assistant director of operations / analytics and player development coach.
During his time at Miami, the Hurricanes have posted back-to-back 20-win seasons, highlighted by the program's first ever trip to the Elite Eight in 2023. Hart will serve as an additional on-court coach, working with the women's basketball student-athletes on skill development and game preparation.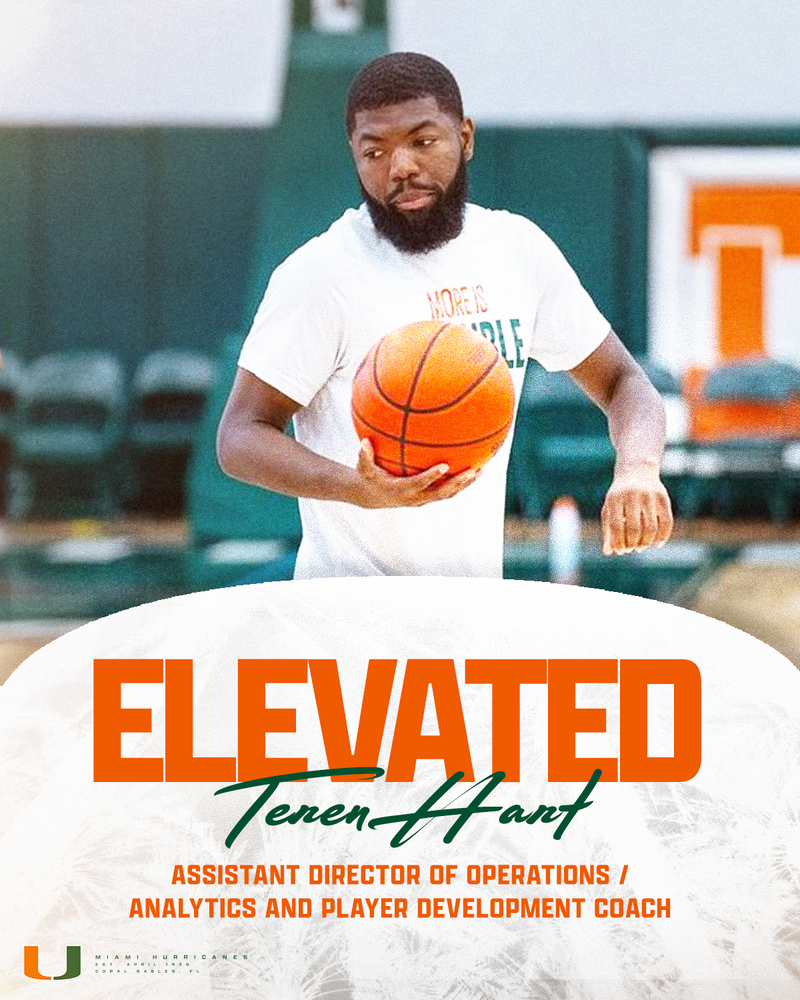 Otto will serve as the team's video coordinator, overseeing video operations during practices and games.
The Tecumsah, Mich., native joins the Miami staff after spending several years in the sports media and recruiting spaces. She served as a social media manager and draft analyst for No Ceilings NBA and also worked account management for NCSA Athletic Recruiting.
Otto attended Michigan State and earned her Bachelor of Science in Advertising and Sports Business Management. She was a two-sport athlete in high-school, (2013-2017) earning captains honors in both basketball and softball. Otto also won the Tipton Award for best female athlete at Tecumseh High School.