Miami WBB Dominates Greek Women All Stars, 102-38
ATHENS, Greece – The University of Miami women's basketball team registered its second international victory of the week, defeating the Greek Women All Stars, 102-38, Wednesday night at the Voulas Indoor Hall.
Six Hurricanes scored in double-figures and two Miami forwards, sophomores Lazaria Spearman and Kyla Oldacre, tallied double-doubles in the contest. Spearman finished the night with a team-leading 22 points and 13 rebounds, while Oldacre posted a 20-point, 10-rebound outing of her own.
"We had a quad-quad between Lazaria and Kyla and that is great. That is what we believe Zee and Kyla are capable of, night in and night out, scoring and rebounding in double-figures," head coach Katie Meier said. "We shared the ball well and got a lot of touches for our bigs. We played great team basketball."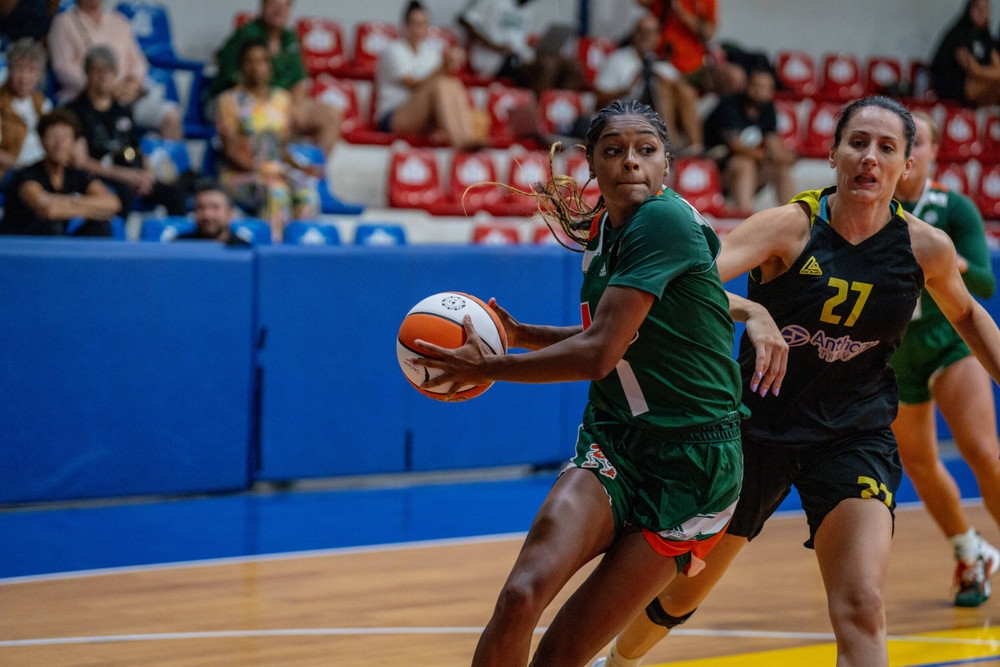 Juniors Ally Stedman (12) and Lashae Dwyer (11), sophomore Lemyah Hylton (11) and graduate student Jaida Patrick (10), also scored in double-figures on the evening.
All nine active Hurricanes connected on a field goal and seven of the nine tallied five-plus rebounds.
"I was very happy that Ally got free on a couple 3-pointers and Ja'Leah [Williams] continued to run the show and share the ball," Meier said.
Junior Ja'Leah Williams paced the Hurricanes in in assists for the second straight game, dishing five dimes in the contest. Junior Shayeann Day-Wilson led the team in steals at five, marking her second consecutive five-steal contest.
As a team, the Hurricanes 25 assists on 43 made field goals, with seven players registering multi-assist games.
"It was a really fun game with six players in double-figures and over a hundred points, so we are very happy," Meier said. "We appreciated the Greek Women All Stars for playing as hard as they did."
Player Stats
Lemyah Hylton: 11 points, five rebounds, three assists, one steal
Jasmyne Roberts: three points, eight rebounds, four assists, one steals
Jaida Patrick: 10 points, five rebounds, three assists, one steal
Ja'Leah Williams: four points, six rebounds, five assists, one steal
Lashae Dwyer: 11 points, five rebound, four assists, two steals
Ally Stedman: 12 points, four rebound, two assists, one steal
Shayeann Day-Wilson: nine points, three assists, five steals
Lazaria Spearman: 22 points, 13 rebounds, two steals
Kyla Oldacre: 20 points, 10 rebounds, one assist, one steal