Kuhn Named MBB Strength & Conditioning Coach
CORAL GABLES, Fla. – University of Miami head men's basketball coach Jim Larrañaga announced Wednesday the hiring of Brandon Kuhn as the program's new strength & conditioning coach.
A 15-year industry veteran, Kuhn most recently worked at St. John's University this past season. Prior to that, he spent two years at Miami with the women's basketball program.
"I am thrilled to welcome Brandon Kuhn back to Miami. He is already familiar with our University and our basketball program from his two successful years working with our outstanding women's team," Larrañaga said. "During that time, I heard rave reviews about him and I am confident he will have a major impact now with our team. Brandon is a well-respected strength coach with a great deal of experience who will certainly help us continue to elevate Miami basketball."
In 2022-23, Kuhn served as the director of basketball performance at St. John's. Working specifically with the school's men's basketball team, Kuhn aided the Red Storm to their second-most wins in the past eight seasons. He helped Joel Soriano claim Second Team All-BIG EAST honors after averaging 15.2 points and 11.9 rebounds per game, both numbers over doubling his marks from the prior campaign.
Before that, Kuhn spent two years at The U as the strength & conditioning coach for the Miami women's basketball team. During his second year with the Hurricanes, they went 21-13—good for their most wins in three years—and reached the second round of the NCAA Tournament.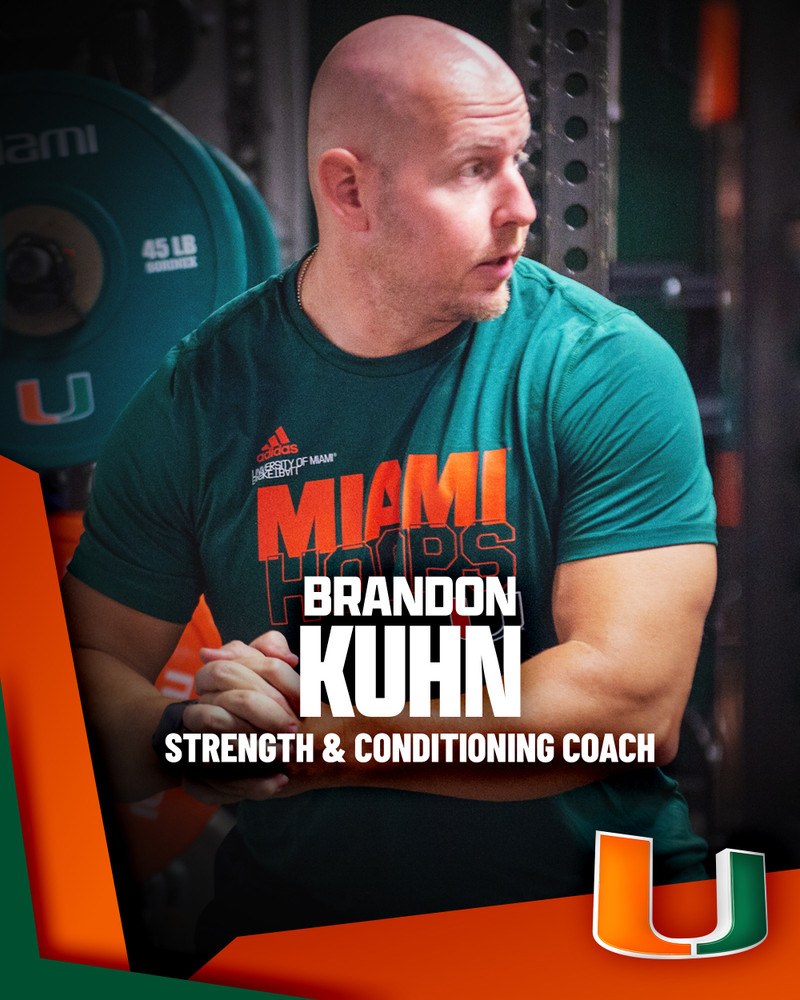 "I am excited to be back at Miami. This is an incredible University in an amazing city," Kuhn said. "I also know firsthand just how fantastic Jim Larrañaga is and I'm ecstatic to have the opportunity to work with him and his program. I want to thank Coach L for believing in me and for giving me this chance. I will work tirelessly each and every day to put our student-athletes in position to succeed."
In 2019-20, Kuhn was the men's basketball strength & conditioning coach at the University of South Alabama. He aided the Jaguars to a 20-11 record, their best mark in 11 years, and a co-second-place finish in the Sun Belt Conference.
From 2017-19, Kuhn worked as the director of operations and strength & conditioning coach for Manhattan College men's basketball. In addition to his duties in the weight room, Kuhn managed items such as facility scheduling, community relations and team travel.
Kuhn served as the director of strength & conditioning at Coppin State University from 2015-17, overseeing the implementation of sport-specific programming for 15 teams. He also worked directly with the Eagles' men's basketball, women's basketball, baseball and softball teams.
From 2011-14, Kuhn worked as the associate director of strength & conditioning at Western Kentucky University, focused on the men's basketball program. During his three-year tenure, the Hilltoppers twice made the NCAA Tournament, twice won 20-plus games and twice won the Sun Belt Conference Tournament.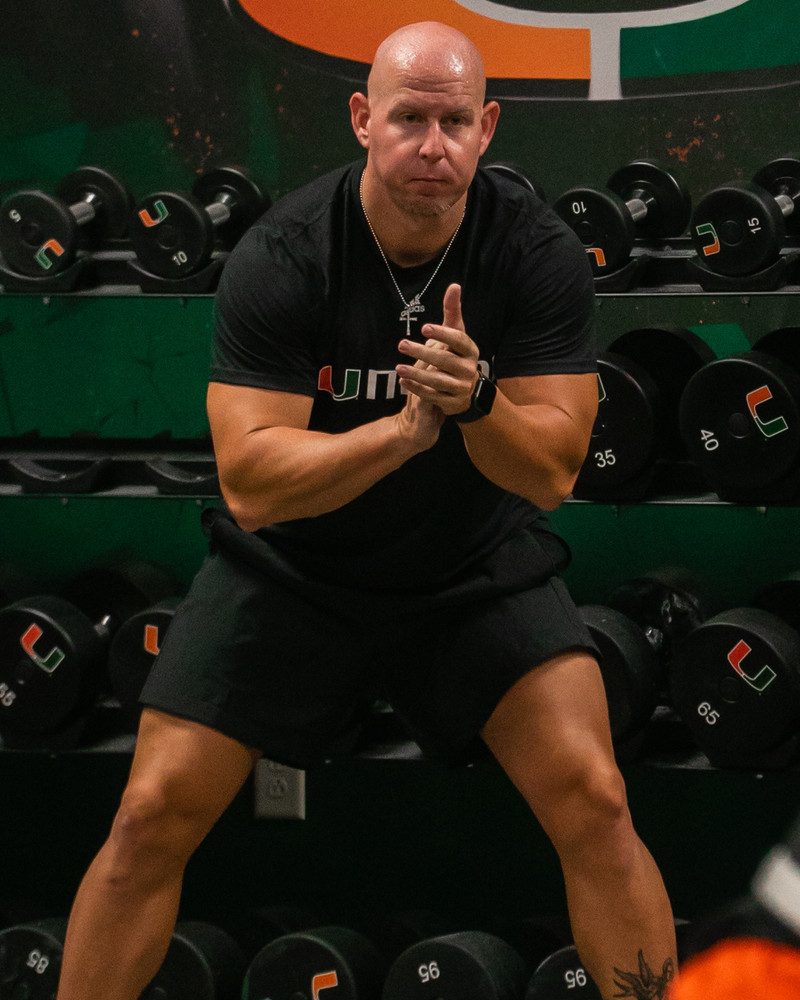 Kuhn got his start at Texas Tech University, where he worked from 2007-11. After beginning as a graduate assistant, he became an assistant strength & conditioning coach and then, in his final year, the head strength & conditioning coach.
A 2007 graduate of Angelo State University in his hometown of San Angelo, Texas, Kuhn earned a degree in kinesiology/exercise science. In 2010, he added a master's degree in strength & conditioning from Texas Tech.
To keep up with the University of Miami men's basketball team on social media, follow @CanesHoops on Twitter, Instagram and Facebook.