2023 Katie Meier Basketball Camp Dates Announced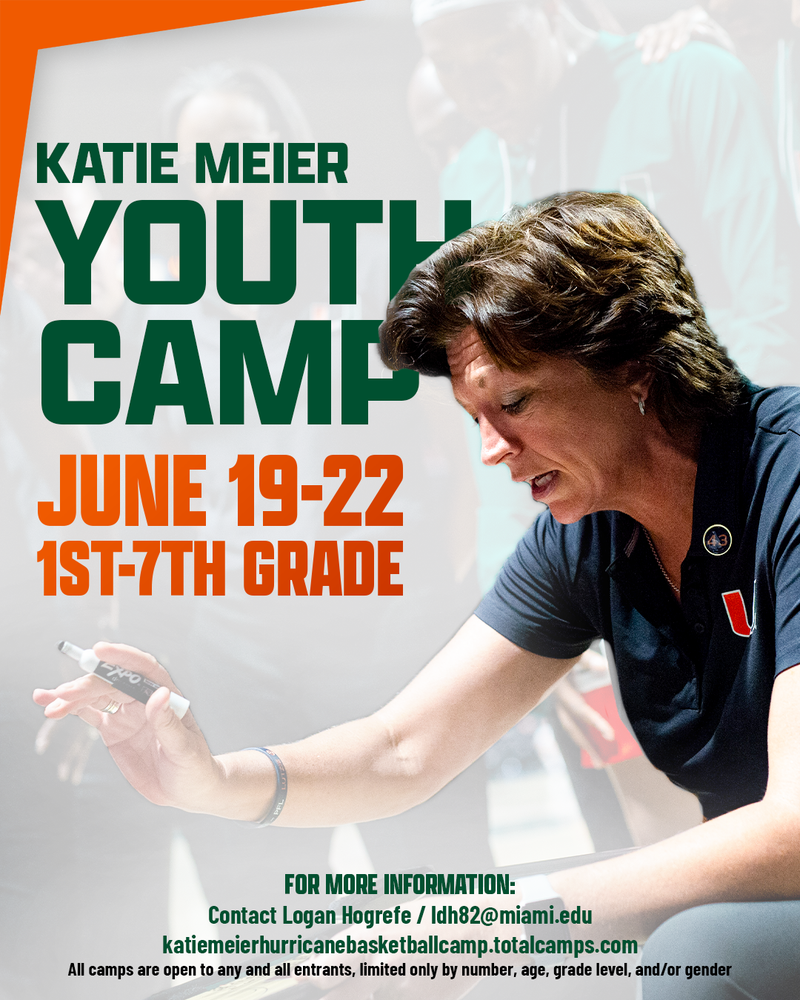 Head women's basketball coach Katie Meier will host a youth camp from June 19-22 for entrants from first to seventh grade. All camps are open to any and all entrants, limited only by number, age, grade level and/or gender.
For more information, contact Logan Hogrefe at ldh82@miami.edu or visit katiemeierhurricanebasketballcamp.totalcamps.com.