Heat Broadcaster, UM Alumna Audibert to Serve as Emcee for 9th Annual Celebration of Women's Athletics
CORAL GABLES, Fla. – Miami Athletics announced Wednesday that Miami Heat broadcaster and former Hurricanes women's basketball student-athlete Amy Audibert will serve as emcee for the ninth annual Celebration of Women's Athletics presented by adidas on Sunday, April 23 at 5 p.m. at the Carol Soffer Indoor Practice Facility.
The Celebration of Women's Athletics honors current Miami female student-athletes from each of UM's women's programs for excellence on the playing field, as well as in the classroom and community.
"We are excited to welcome Amy back to Coral Gables to serve as our emcee," Senior Deputy Director of Athletics Jennifer Strawley said. "As a Hurricane student-athlete who has gone on to break barriers and forge an incredible career path, she truly embodies what the Celebration of Women's Athletics means to the U Family."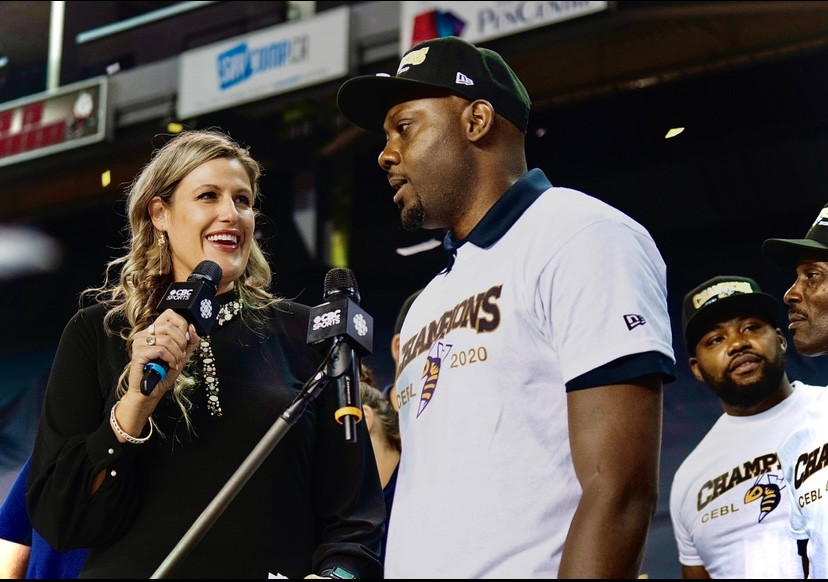 Audibert was a four-year letterwinner for UM from 2003-07, serving as team captain her senior season and earning All-ACC Academic honors. She began her broadcasting career providing color commentary for the University of Buffalo's men's and women's basketball teams for six seasons before joining the WNBA's Atlanta Dream broadcast team in 2019.
Audibert spent the 2021-22 NBA season as a courtside analyst and reporter for Toronto Raptors broadcasts on Sportsnet. While working in Toronto, she also served as a television analyst for Raptors 905, Toronto's G League affiliate, and regularly contributed to Raptors radio broadcasts. In 2021 she was a part of broadcast history when she served as the studio analyst for the first all-female NBA broadcast on TSN.
Audibert joined the Heat for the 2022-23 season as the team's new radio analyst and television studio analyst. She has also called games on CBS Sports, NBA TV, ESPN+, ACC Network Extra and Raycom Sports.
"I am so thrilled to be included in this year's Celebration of Women's Athletics with my Hurricane Family," Audibert said. "The University of Miami and its surrounding community has been an integral part of my personal and professional development. It is an honor to be a part of a day that acknowledges some of the most brilliant young women out there – student-athletes. Go Canes!"
For ticket information for the ninth annual Celebration of Women's Athletics please click here.