WBB NCAA Tournament Central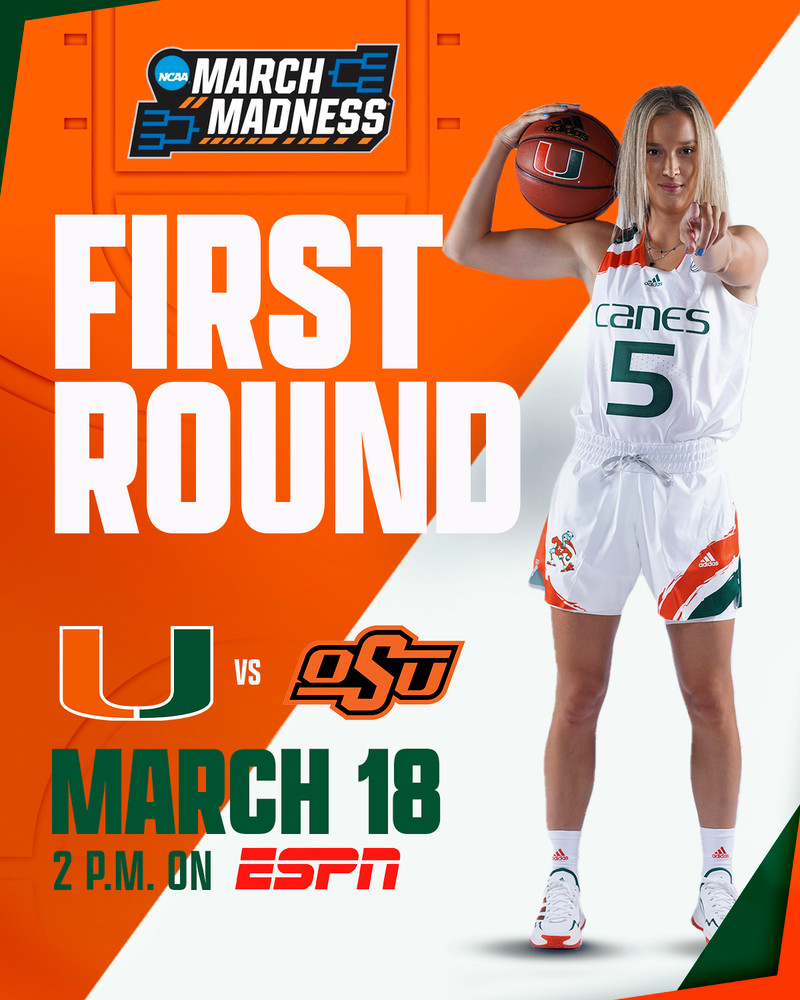 CANES IN MARCH
The Hurricanes are set to take part in their 16th NCAA Tournament and 10th under head coach Katie Meier. Miami is 8-15 overall in NCAA Tournament games. The Hurricanes earned the nine-seed in this year's tournament, marking the first time in school history that the Hurricanes will enter the Big Dance as a nine-seed.
In the nine first-round tournament games the Hurricanes have played with Coach Meier at the helm, Miami holds a 6-3 record, including a first-round win in the Hurricanes' last two NCAA Tournament appearances (2019 & 2022). Overall, Miami is 7-7 in first round match-ups.
The Hurricanes advanced to the Round of 32 in last year's tournament after defeating No. 9 South Florida in the first round. Miami went up against eventual national champion South Carolina in the Round of 32, but could not overcome the Gamecocks, falling, 49-33. However, the Hurricanes held South Carolina to its fewest points scored all season.
THE MATCHUP
Miami will face eighth-seeded Oklahoma State at 2 p.m. on March 18. The game will air on ESPN with Brenda VanLengen and Holly Warlick on the call.
Miami and Oklahoma State have met just twice before in program history with each program walking away with a victory. The Hurricanes are 1-0 when playing the Cowgirls at a neutral site and won the most recent game between the programs, 74-71, on Jan. 2, 1991.
The first ever meeting between Miami and Oklahoma State took place in the 1989 NCAA Tournament. That game was also the eight/nine contest, but Miami held the eighth seed and Oklahoma State was the nine-seed. The Cowgirls defeated the Hurricanes, 93-69, in Stillwater, Okla., to advance to the second round.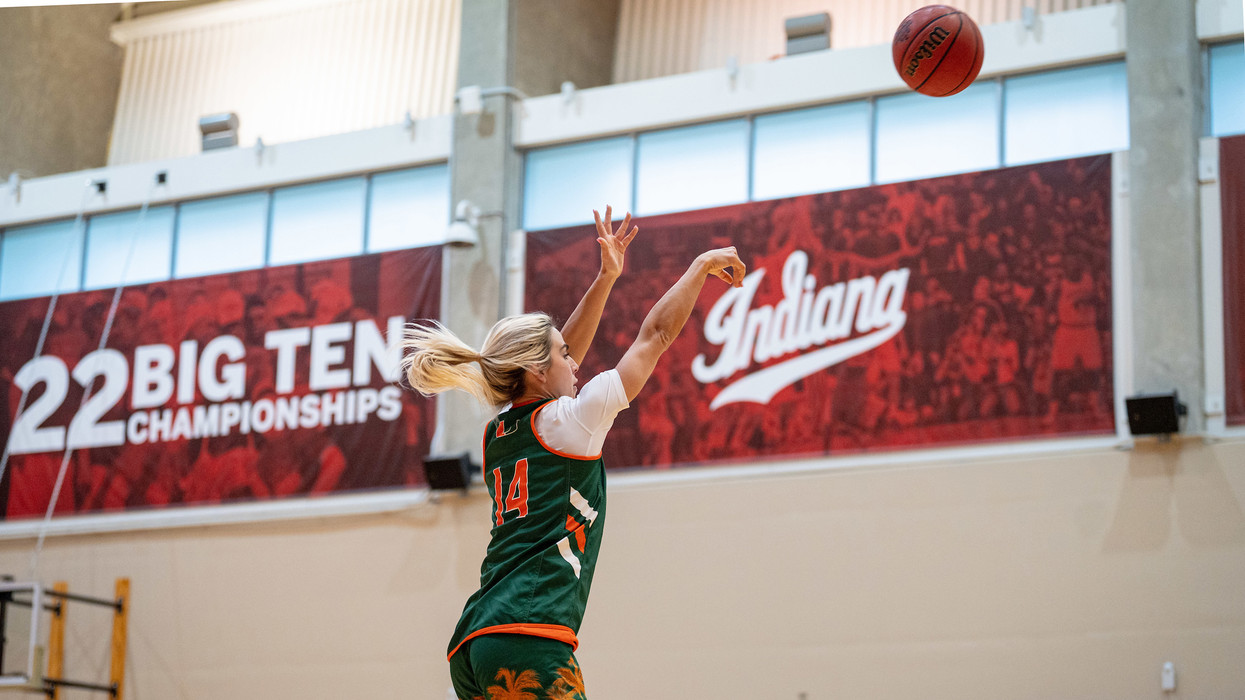 ALL ABOUT THE U
The ninth-seeded Hurricanes enter the NCAA Tournament as one of just 12 teams this season to defeat a one-seed, having taken down first-seeded Virginia Tech, 77-66, on Jan. 8. Miami's 11-point victory over the Hokies makes it one of just three teams to defeat a one-seed by double-figures (Notre Dame and Duke). Additionally, the Hurricanes are one of five unranked teams to best a one-seed and the ONLY unranked team to win by double-figures.
Miami is one of the more difficult teams to scout in the ACC as a different player can have a 20-point outing on any given night. Nine different players have led the team in scoring across 31 games this season and eight have led the team in rebounding. Ten of the 11 active Hurricanes have recorded a double-digit scoring game and six have reached 20 points in a game.
PRE-TOURNAMENT PRESS CONFERENCE