MBB Moves to No. 14/13 in Polls
CORAL GABLES, Fla. – The University of Miami men's basketball team jumped two places in the national rankings this week, placing No. 14 in the Associated Press Top 25 Poll and No. 13 in the USA TODAY Coaches Poll.
Miami (24-6, 15-5 ACC) ascended from its No. 16/15 spot last week. This is the 13th straight week the Hurricanes are in the top 25, including the 10th time in the last 11 weeks they are in the top 20 of both polls. Additionally, head coach Jim Larrañaga's team is top-15 in either poll for the seventh time during that stretch.
The Hurricanes won their lone contest last week, defeating then-No. 25 Pittsburgh, 78-76, Saturday night at the Watsco Center to claim a share of the ACC title. The victory improved the team's record to 4-0 in top-25 clashes this season.
Miami went from 668 points in last week's AP Poll to 761 this week, an increase of 93. It also earned 381 points in this week's Coaches Poll after garnering 349 last week, an improvement of 32.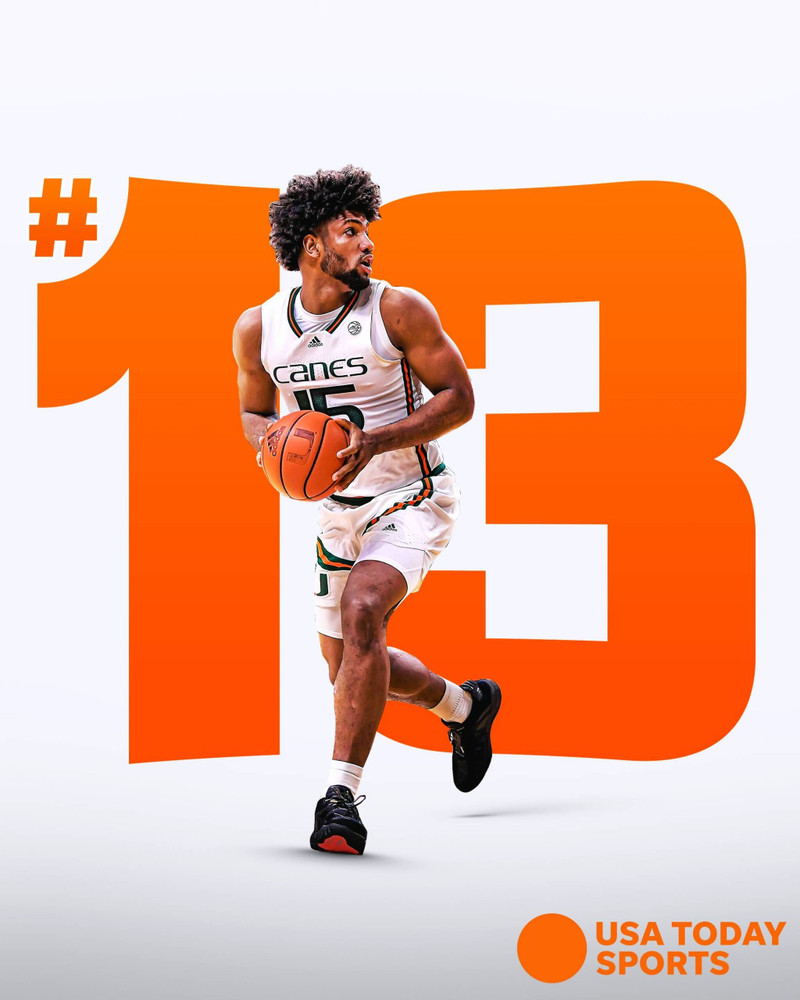 The Hurricanes are one of three ACC teams in the top 25, joining No. 13/11 Virginia and No. 21 Duke. Additionally, Pittsburgh is receiving votes in both polls, while NC State garnered votes in the Coaches Poll.
The top-seeded Hurricanes begin ACC Tournament action Thursday at noon with a quarterfinal matchup versus either eighth-seeded Syracuse or ninth-seeded Wake Forest, live on ESPN or ESPN2 from the Greensboro Coliseum in Greensboro, N.C.
To keep up with the University of Miami men's basketball team on social media, follow @CanesHoops on Twitter, Instagram and Facebook.