Miami Duo Earns All-ACC Honors
CORAL GABLES, Fla. – A pair of University of Miami women's basketball players collected Atlantic Coast Conference honors Tuesday when the ACC announced its league-wide awards voted on by the conference coaches and the Blue Ribbon Panel.
Senior Haley Cavinder and graduate student Destiny Harden both earned All-ACC Second Team honors for the 2022-23 season.
Cavinder exploded onto the ACC basketball scene in her first year at Miami, averaging 12.8 points and 4.6 rebounds per game, good for first and second on the team, respectively. The guard ranks second in 3-pointe field goal percentage (.406), seventh in 3-pointers game (2.0) and 16th in scoring (12.8) among ACC players this year.
The Gilbert, Ariz., native has started all 29 games played for the Hurricanes and totaled a team-leading 20 double-digit outings during the regular season. Cavinder not only set a new career high in scoring with 33 points against Florida State this season, but also became one of 21 active Division I women's basketball players to reach 2,000 career points, eclipsing the milestone with a 16-point effort at Louisville.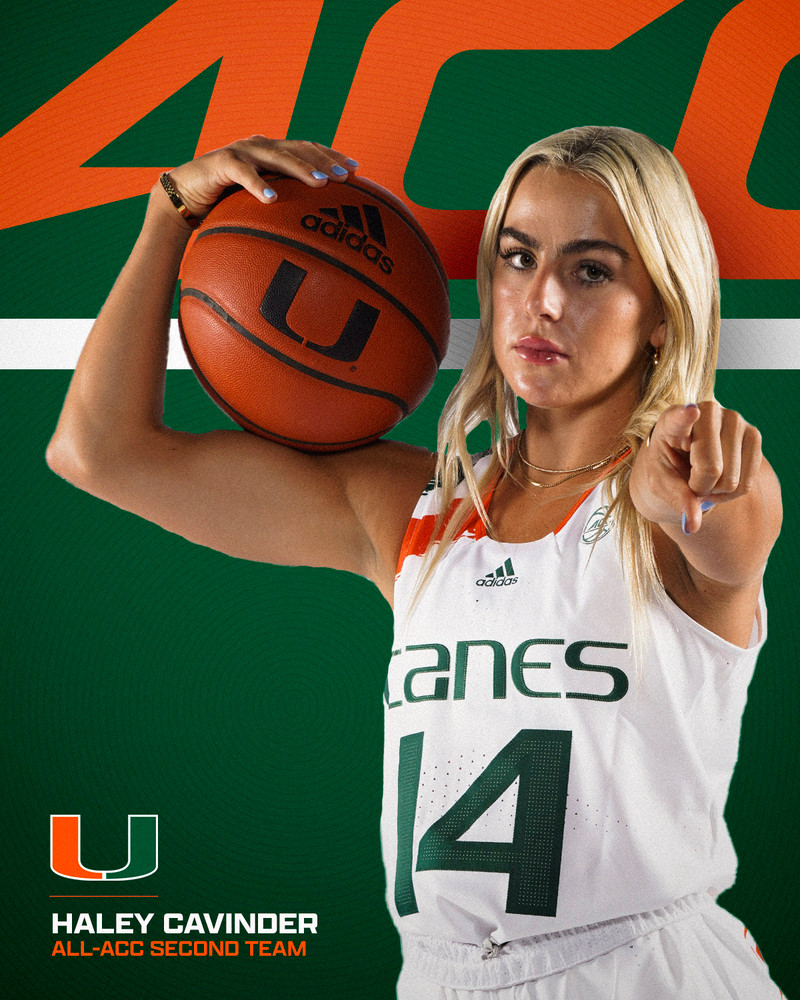 In her final season with the Hurricanes, Harden left it all on the court and was rewarded for her efforts with an All-ACC Second Team nod. The forward finished the regular season averaging 12.3 points per game and leading Miami on the glass at 5.9 boards per contest.
Harden sits in the top 20 in the conference in both scoring (12.3) and rebounding (5.9), one of just seven players to accomplish this feat. The Chicago native leads the team in double-doubles with four this season and has reached double-figures on 18 occasions.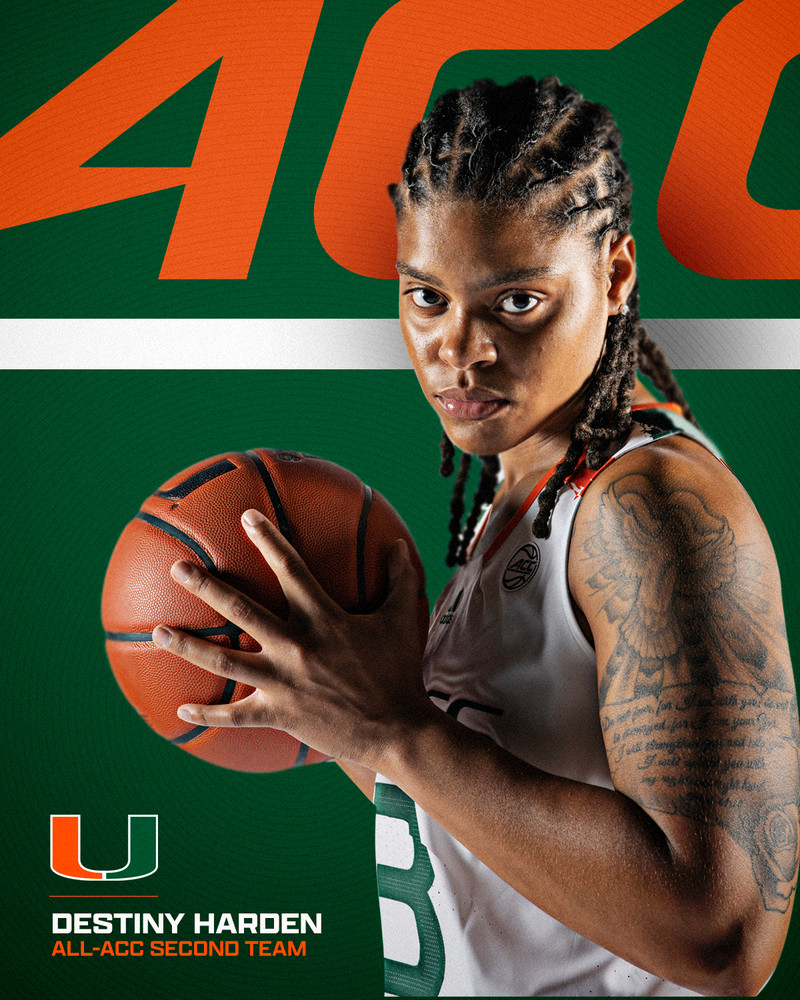 This marks the first time since 2018-19 that a pair of Hurricanes have earned non-freshman All-ACC honors in the same season.
The Hurricanes are set to participate in the 46th annual Ally ACC Women's Basketball Tournament in Greensboro, N.C., beginning on March 1. No. 6 Miami will face the winner of No. 11 Boston College vs. No. 14 Georgia Tech at 8 p.m. on Thursday, March 2. The game will air on ACC Network.