Miami Bounces Back with Win Over Clemson
CORAL GABLES, Fla. – The University of Miami women's basketball recorded its tenth conference victory of the season Thursday night, defeating the Clemson Tigers (14-14, 5-11 ACC), 59-54, at the Watsco Center.
The Hurricanes reached the 10-win mark in ACC play for the sixth time in the last eight years and ninth time under head coach Katie Meier.
"Clemson forced the game to be a Clemson-like game. Credit to their staff and their kids for playing so darn hard," Meier said. "In that second quarter, I think you saw a really great Miami team. We locked in and played defense."
Graduate student Destiny Harden recorded her third double-double of the season, finishing the night with 17 points and a team-leading 11 rebounds. Senior Haley Cavinder joined Harden in double-figures, totaling 17 points on 6-of-11 shooting.
"I think Destiny is as reliable as you can be, in terms of going and getting the ball for her team," Meier said." With 17 [points] and 11 [rebounds], plus drawing seven fouls. She was the most active player on the court."
Sophomore Ja'Leah Williams dished a season-high five assists to go along with six points, two blocks and two steals. As a team, Miami tallied an assist on 71 percent of its made shots (17-of-24) in the game.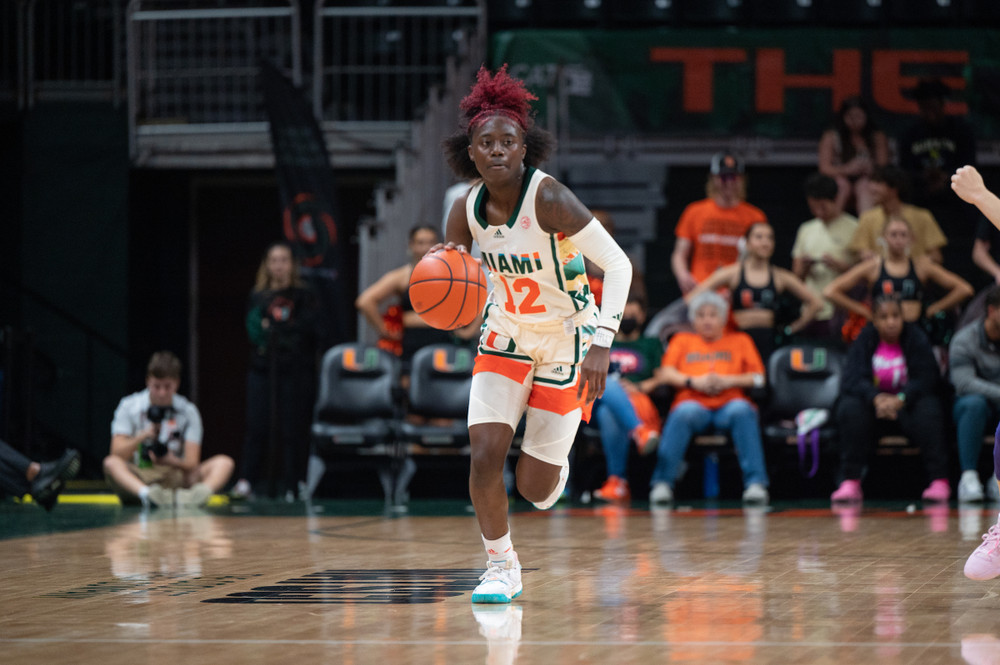 Miami and Clemson shot an identical 7-of-16 in the first quarter, but a trio of Clemson 3-pointers put the visitors ahead, 18-15, after the first 10 minutes of action.
The Hurricanes' offense was explosive in the second quarter, starting the frame on an 11-0 run. Haley Cavinder and Harden each totaled 11 points in the quarter and the Hurricanes shot 90 percent (10-of-11) to push their lead to nine heading into the locker room.
The teams traded baskets in the third quarter, with Haley Cavinder accounting for seven of Miami's 13 points in the frame.
The Hurricanes outlasted the Tigers in the fourth quarter, withstanding an 8-1 Clemson run in the final five minutes of the game.
Miami hits the road to take on Syracuse on Sunday for its second to last away contest. Tipoff at the JMA Wireless Dome is set for 1 p.m. and the game will air on Bally Sports.
Single-game tickets are available for purchase online or by calling the Miami Hurricanes ticket office at 1-800-GO-CANES. For more details, dial that number or email canestix@miami.edu.