Making a Big First Impression
CORAL GABLES, Fla. – Lazaria Spearman came to Miami knowing it would be an adjustment.
Even after starring at Georgia's Dacula High School and building a stellar resume as one of the nation's top prospects, Spearman – known to teammates, family and friends as "Zee" – expected that making the transition to the college game might come with some challenges.
That one of those challenges came so quickly after she'd just settled into her new home on campus, though, took her a bit by surprise.
"Training for the fitness test, that really hit me," Spearman said with a wry smile. "We started workouts early in the morning and that's when I realized 'I'm not in high school anymore.' It went from one workout a day to four and the conditioning was tough. It was a lot to know, a lot to understand and it moves really fast. It just opened my eyes…and I couldn't do anything else until I finished that."
The sense of accomplishment once she passed that first hurdle though?
"I knew I could take on any other obstacle," she said. "Nothing else was going to be that big."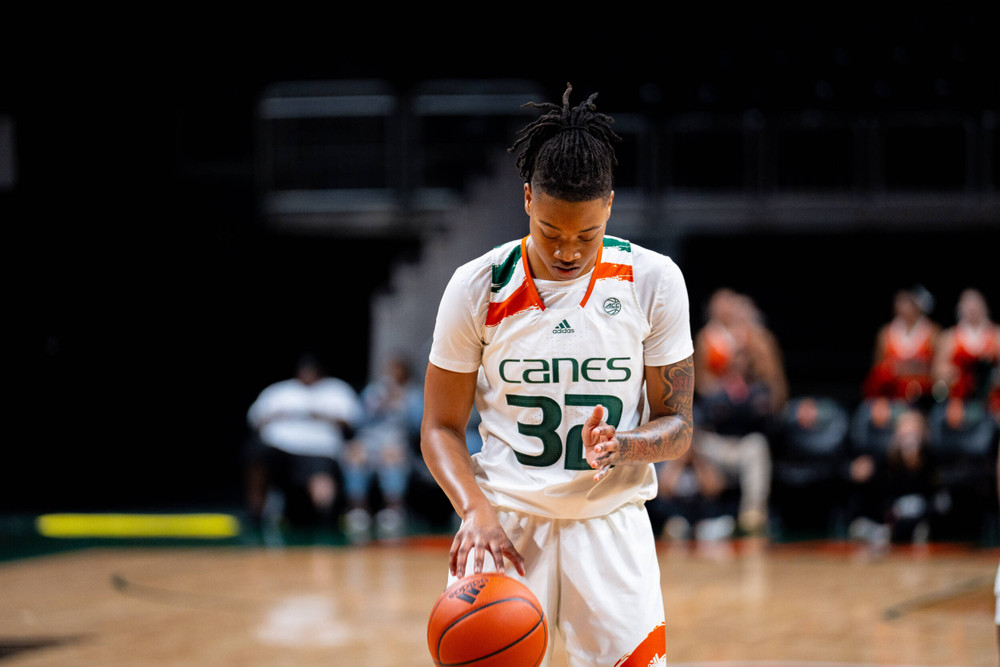 Spearman has carried that mentality into the first weeks of Miami's season.
The freshman – who averaged 20.9 points and 12 rebounds during her final season at Dacula en route to becoming the Gwinnett Daily Post All Region 8-AAAAAA Plater of the Year – has appeared in each of the Hurricanes' first 10 games.
She needed just four games to notch the first double-double of her college career: a 15-point, 10-rebound effort in Miami's 75-42 win over FAU last month.
And her coaches believe she is just scratching the surface of her abilities.
"I think she's one of the most talented prospects we've ever, ever signed and her game has so much potential," Hurricanes head coach Katie Meier said of Spearman. "There's so much that can expand…We've played some pretty high-level post players that have gone at her and I think she's really handled the battle very well. It's just discipline and competing.
"You can see the games where she's feeling good and she's got fire. We just have to keep her in that place and not overdo it."
Making Spearman's start even more impressive – and difficult – is the fact that because of injuries on Miami's roster, the forward has been forced to play out of her natural position.
She learned what was expected of her as a swing player, then had to learn what was expected of her as a center. And, she conceded, that hasn't always been easy.
"It's had its ups and downs, but at the end of the day, it's all worth it," said Spearman, who is averaging 8.0 points and a team-high 5.0 rebounds early. "Some days are going to be harder than others, some days, you might not want to come, but if you keep pushing yourself and keep going, it's all worth it at the end. You have to work to get to where you want to go…
"It took a couple games for me to just really get back in my groove, but once I got there, I knew I was supposed to be there. I'm made for this. I can do this. So I just kept playing."
On the days she's felt overwhelmed by it all – adjusting to college classes, playing high-level basketball and being away from her family – Spearman has counted on conversations with her coaches, teammates and her mother and grandmother to keep her going.
All of them, she says, have helped make her first months as a Hurricane easier.
"I wouldn't even say it's one person. I would say it's people, the whole team really, that have been there," Spearman said. "It makes it easier to be able to go back and fall back on your friends, be able to talk to them about what's going on and both of you can compare to it because you're both going through it. We all just have to keep pushing through and that's what's made it better, instead of having to go through it yourself."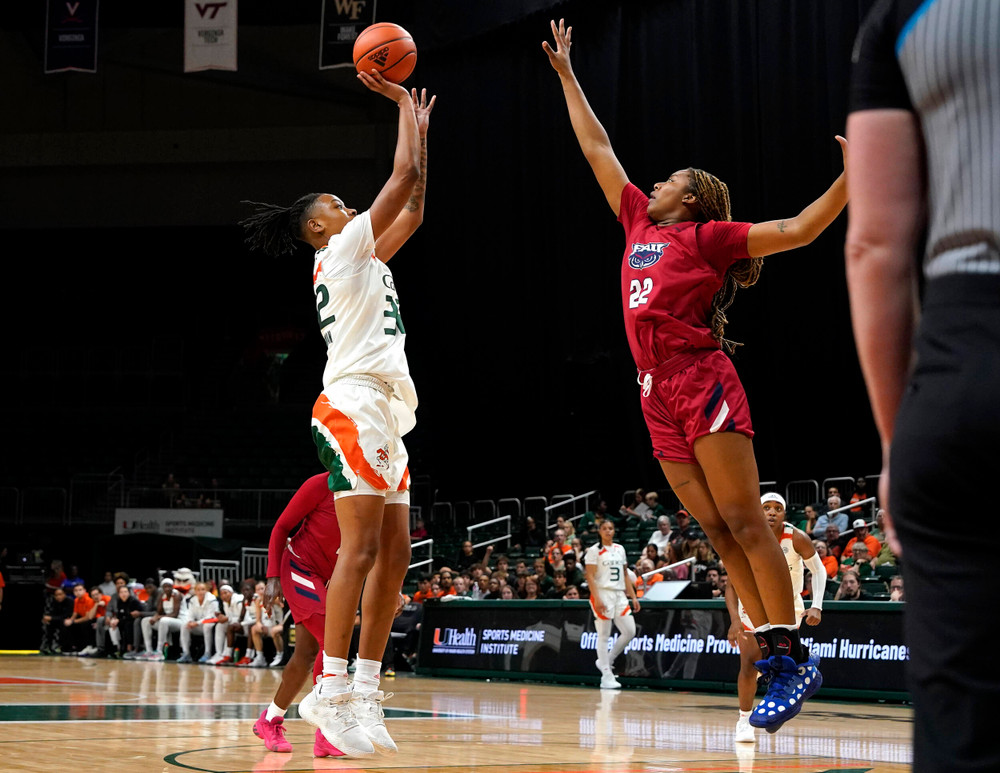 With the first 10 games of her college career now behind her, Spearman says her goal now is to continue growing and developing, both as a student at Miami and as a basketball player.
She hasn't quite decided on a major yet, but is intrigued by the possibility of pursuing a career in sports psychology one day. On the court, Spearman – who says tries to emulate the versatile game of Chicago Sky forward Candace Parker – wants to build on her ability to rebound and become a more consistent scoring threat, particularly from behind the 3-point line.
Her ultimate goals as a Hurricane, she says, are to win, to become an All-American and to find herself and her strengths.
If she's able to make all of that happen, her time at Miami, she says, will have been a success.
"I just feel like I belonged here. I feel like this team and these coaches are really what they seem. They really do care for you and they really show you that, instead of telling you," Spearman said. "It's more of an action. I feel like I can really do something here and I came here knowing I would get on the court if I put the work in."