Miami Takes on Michigan in ACC/Big 10 Challenge
CORAL GABLES, Fla. – The University of Miami women's basektball team is set to take on the Michigan Wolverines in the final iteration of the ACC/Big 10 Challenge. Tipoff on Thursday will take place at 9 p.m., with the game airing on ACC Network with Roy Philpott and Christy Thomaskutty on the call. Fans can also listen to the contest on WVUM 90.5.
Miami and Michigan have met four times before in program history, with each team coming away with a pair of victories. Two of the four contests have been decided by single-digits and three of the four have taken place since Katie Meier took over as head coach.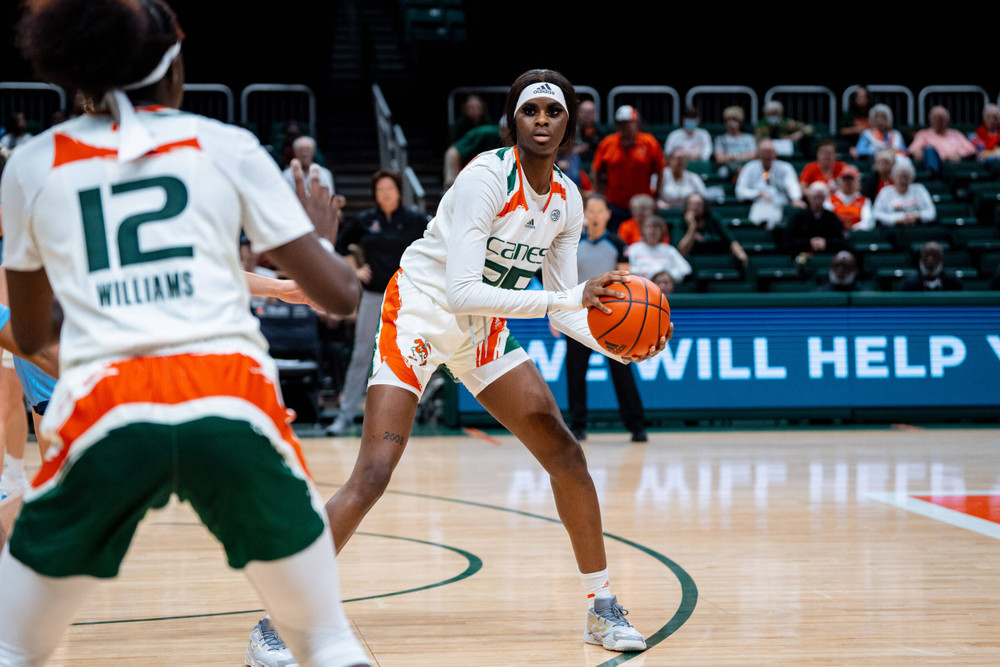 LAST TIME OUT
Miami battled the Columbia Lions to the very end, but fell short, 78-71, in the championship game of the Miami Thanksgiving Tournament Sunday afternoon at the Watsco Center.
Sophomore Ja'Leah Williams set a new career high in scoring, totaling 28 points on 10-of-14 shooting to lead all scorers and reach the 20-point mark for the first time in her career. Williams tallied three assists and three steals to go along with her monster offensive performance.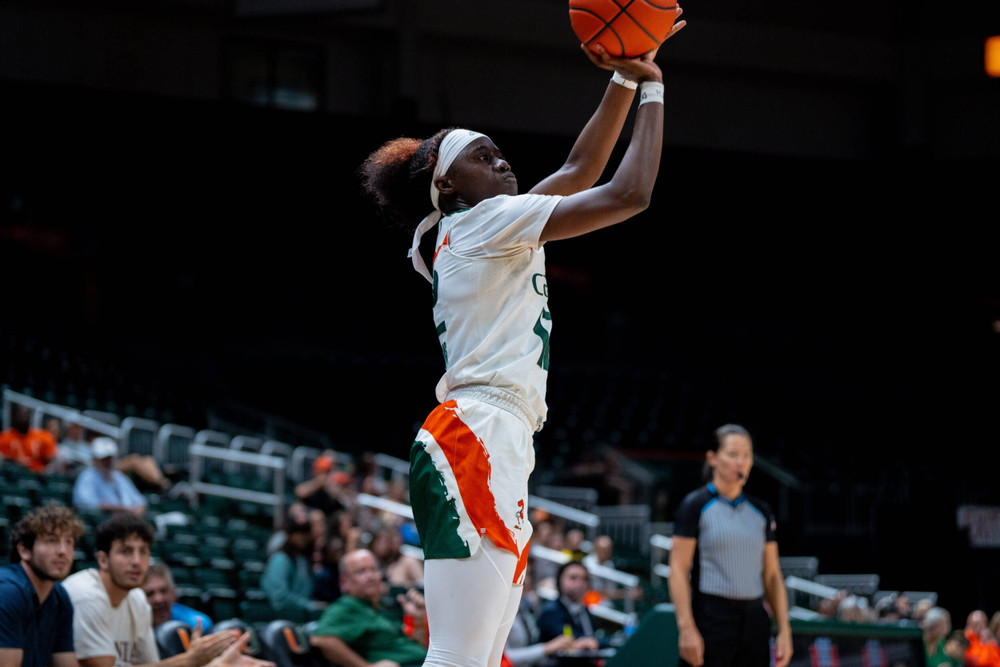 For the 13th time in program history the Hurricanes will compete in the ACC/Big 10 Challenge. Miami is 6-6 overall in the Challenge and 4-3 when playing at home. As a conference, the ACC is 10-1-3 in the Big 10/ACC Challenge and has won the last four Challenges. The ACC boasts an 104-74 overall record in the 14 years that the Challenge has been played.
The sophomore class is balling out this season with the quartet of Lashae Dwyer, Latasha Lattimore, Jasmyne Roberts and Ja'Leah Williams accounting for 41.7 percent of Miami's scoring this season. Additionally, all four sophomores are averaging better than 3.0 rebounds per game this year.
Season tickets for the 2022-23 women's basketball home schedule start at $75 and can be purchased online or by calling the Miami Hurricanes ticket office at 1-800-GO-CANES. Single-game tickets are available for purchase online or by phone, as well. For more details, dial that number or email canestix@miami.edu.