Hurricanes Host Miami Thanksgiving Tournament
CORAL GABLES, Fla. – The Hurricanes are set to host the 15th annual Miami Thanksgiving Tournament this weekend, hosting Arkansas-Pine Bluff, Columbia and North Carolina A&T at the Watsco Center. The first-round games will be played on Friday and the consolation (12 p.m.) and championship game (2 p.m.) will take place on Sunday.
The Miami Thanksgiving Tournament has taken place every season since head coach Katie Meier took over in 2005-06, except for 2011-12, 2020-21 and 2021-22, with the latter two not occurring due to the COVID-19 pandemic. The Hurricanes are 25-3 overall in Miami Thanksgiving Tournament games and have won the tournament 11 times, most recently in 2018-19. Two of the three losses came to top 15 teams – No. 15 Maryland (2017) and No. 7/5 Oregon State (2019).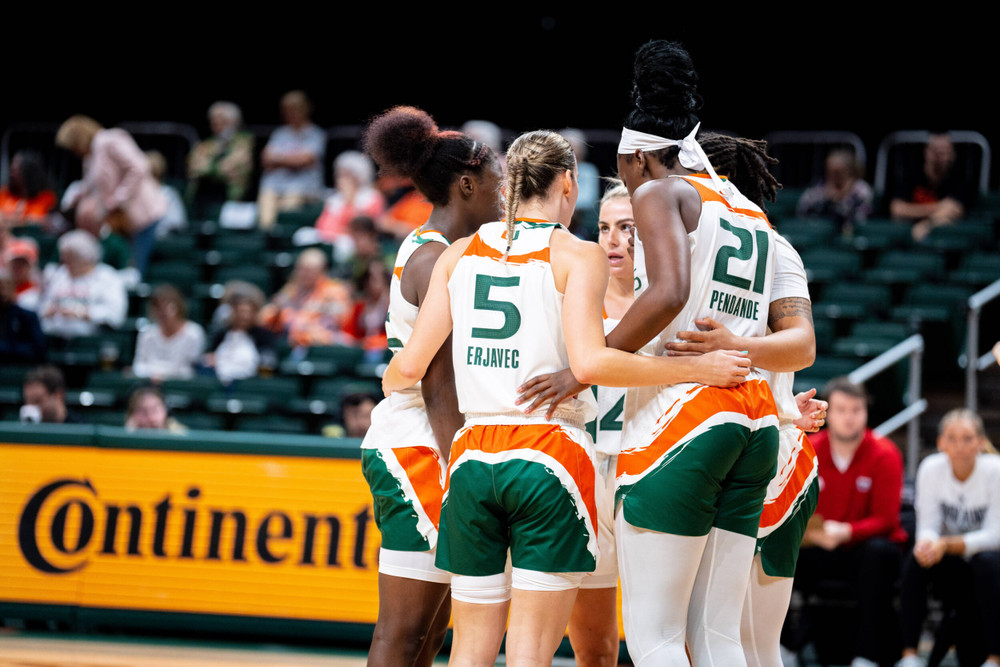 LAST TIME OUT
Miami found its way back to the win column on Tuesday when it defeated the Loyola Chicago Ramblers, 63-45, at Gentile Arena to close out a two-game road trip in Chicago.
Ten of Miami's 11 active players tallied a bucket in the contest and two Hurricanes, graduate student Destiny Harden (12) and senior Lola Pendande (10), reached double-figures. The small guards, Haley and Hanna Cavinder and Lashae Dwyer combined for 16 of Miami's 41 rebounds.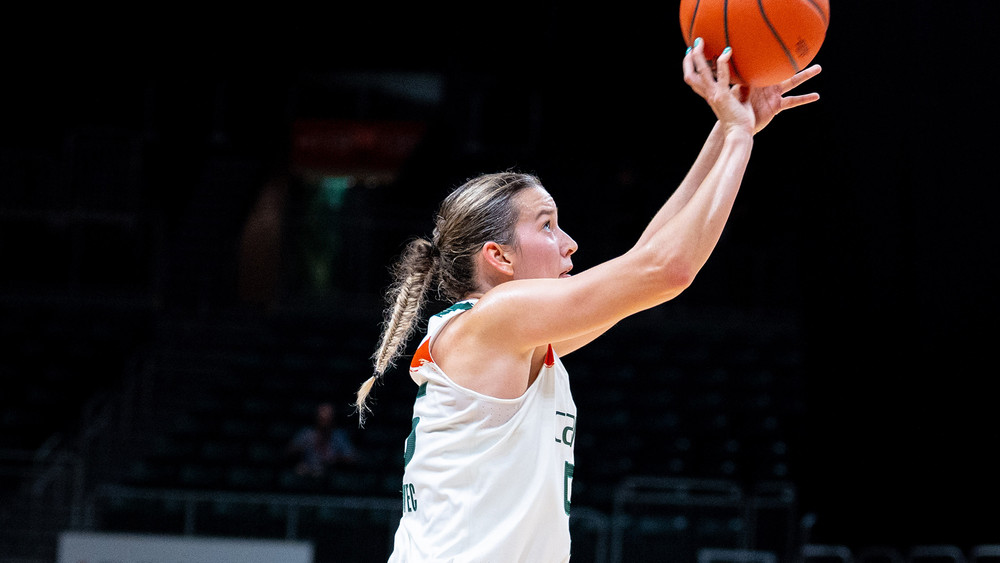 The Hurricanes and the Aggies have met just three times before in program history, with Miami coming out on top in all three contests. Most recently, the two teams squared off in the Maggie Dixon Classic in Chicago in 2019. The game was an all-out battle as the teams traded the lead, but a buzzer-beating 3-pointer by Mykea Gray gave Miami the 68-67 victory.
Miami will need to get out to a hot start to contain the offense of NC A&T, something that the Hurricanes have excelled at this season. The Hurricanes are outscoring their opponents by 48 points (8.0 points per quarter) in the first 10 minutes of action. In first quarters this year, Miami is shooting the ball at a 53.3 percent clip, while limiting its opponent to a 38.3 shooting percentage. The Hurricanes have held their opponents to 10 points or fewer in four of six games played this season.
Season tickets for the 2022-23 women's basketball home schedule start at $75 and can be purchased online or by calling the Miami Hurricanes ticket office at 1-800-GO-CANES. Single-game tickets are available for purchase online or by phone, as well. For more details, dial that number or email canestix@miami.edu.