Miami Earns Fourth Straight NCAA Team Championship Bid
CORAL GABLES, Fla. – The University of Miami men's tennis is headed to the NCAA Team Championship for the fourth straight season, earning its 29th postseason bid in program history.
The second-seeded Hurricanes will take on the third-seeded South Florida Bulls in the first round of the Team Championship on Friday, May 6 in Gainesville, Fla. The top-seeded Florida Gators and the fourth-seeded New Orleans Privateers round out the Gainesville pod.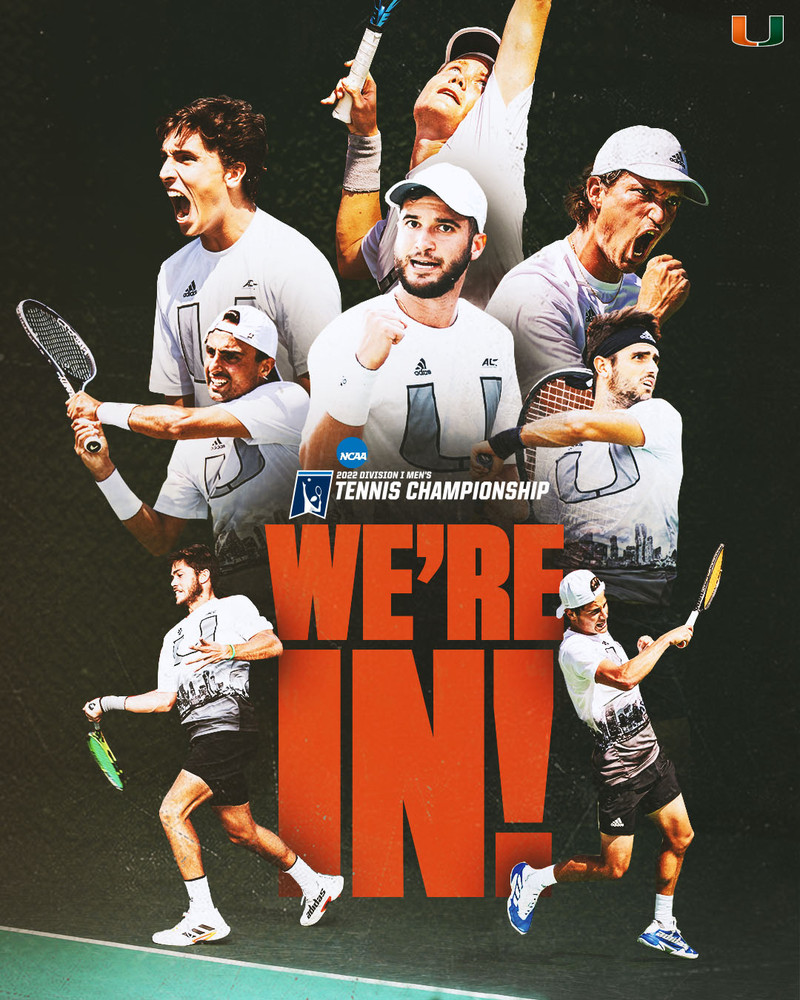 Miami and South Florida have squared off twice before in the NCAA Team Championship, with each school coming away with a win. Both matches took place in Gainesville, with the Bulls taking a 4-1 victory in 2002 and Miami advancing to the second round with a 4-2 win in 2008.
The Hurricanes are 16-28 all-time in the Team Championship and 5-6 when playing in Gainesville. In first round action, Miami holds an 11-16 record. The Hurricanes have played in the NCAA Team Championship in three of four seasons under the direction of head coach Aljosa Piric.
Overall, Miami boasts a 43-8 record against South Florida and has won eight of the last 10 matches. However, last time the two teams met, the Bulls emerged victorious, taking a 5-2 win in Coral Gables, Fla.
The winner of Friday's match will take on the winner of Florida and New Orleans on Saturday, May 7.