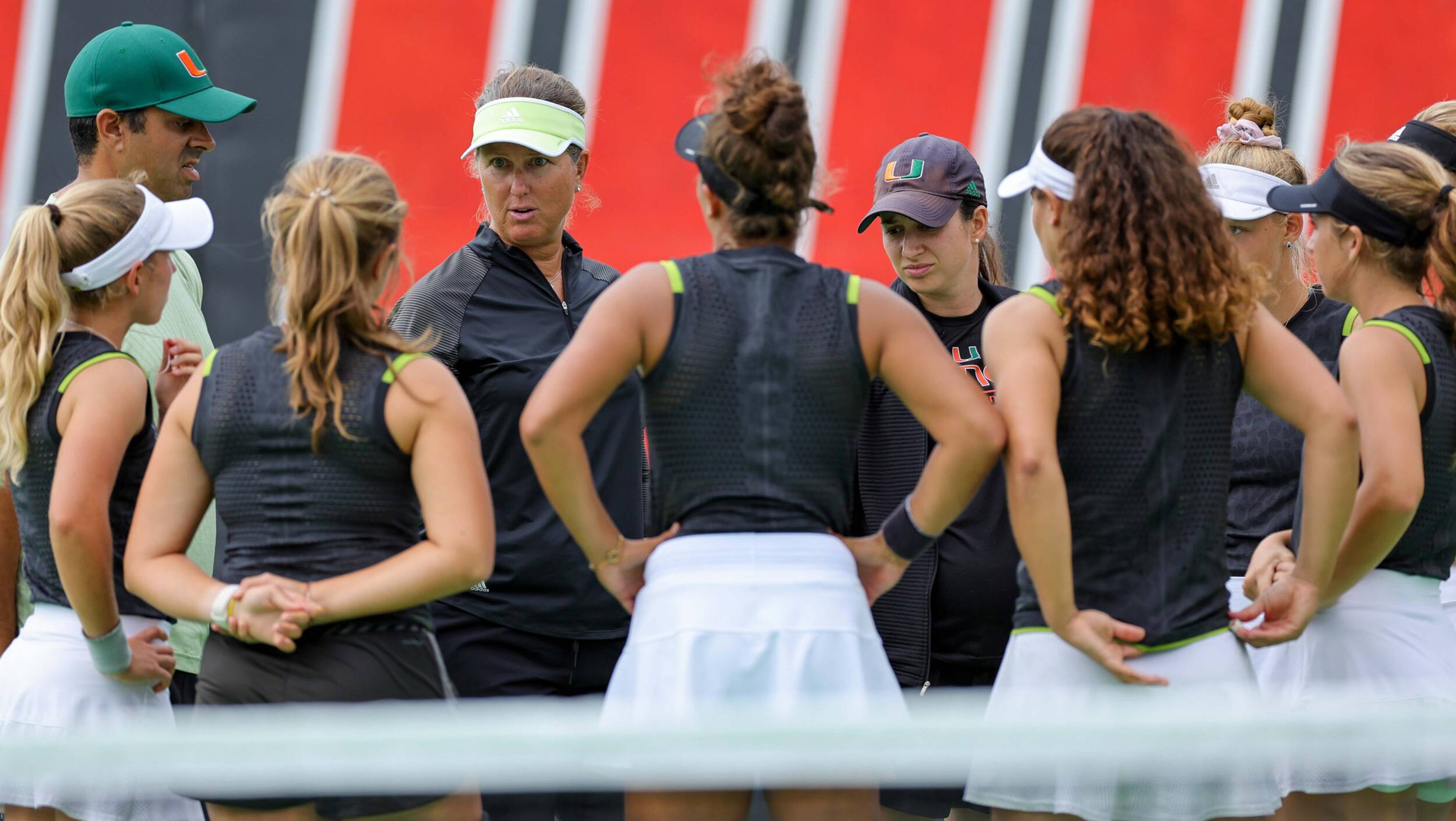 CORAL GABLES, Fla. – The University of Miami women's tennis team turned in a splendid 2022 regular season.
The Hurricanes went 16-4 (10-3 ACC), with two of the losses by a 4-3 margin and another to the top-ranked team in the country. They posted five top-20 victories, including two over foes currently ranked in the top seven nationally.
Currently ranked No. 13, Miami peaked at sixth nationally after starting the campaign at No. 24 on the ITA list.
"I think a lot of people would've doubted that we would've been able to [have that level of success]," Miami head coach Paige Yaroshuk-Tews said. "Every loss we have, I think we were in winnable situations. But I think, all in all, 16-4, looking back, is a pretty solid regular season, for sure."
The reason for the external skepticism was largely rooted in the departure of Estela Perez-Somarriba, one of the great players in the history of college tennis.
The 2019 NCAA singles champion and 2021 ITA National Player of the Year, Perez-Somarriba's illustrious career came to an end in the 2021 national title match. Miami, obviously, was left with a big void to fill not only on the court, but off it.
Clearly, the Hurricanes have done just that, posting their finest regular season since notching a 17-4 mark in 2016. Despite the distinct success, Yaroshuk-Tews is most proud of her team for the way it came together and rose to the occasion.
"There was a lot of uncertainty surrounding this team at the beginning of the year. You lose your perennial number one. You lose, really, your team leader," she said. "And I told the girls in the beginning that I've never coached a team that hasn't stepped up. Whenever we lose something, we gain something. I kind of told them at the beginning of the season that I was just excited to see what we were going to gain. I was excited to see what this year was going to present.
"With the addition of Audrey Boch-Collins and with the addition of Tatyana Nikolenko, a little late, and the addition of Eden Richardson, they're just a pleasure," Yaroshuk-Tews continued. "They're truly a team, a team that sticks together and that has gelled from the beginning. Forget stats and wins and losses, it's just really nice to see how tight they are as a unit."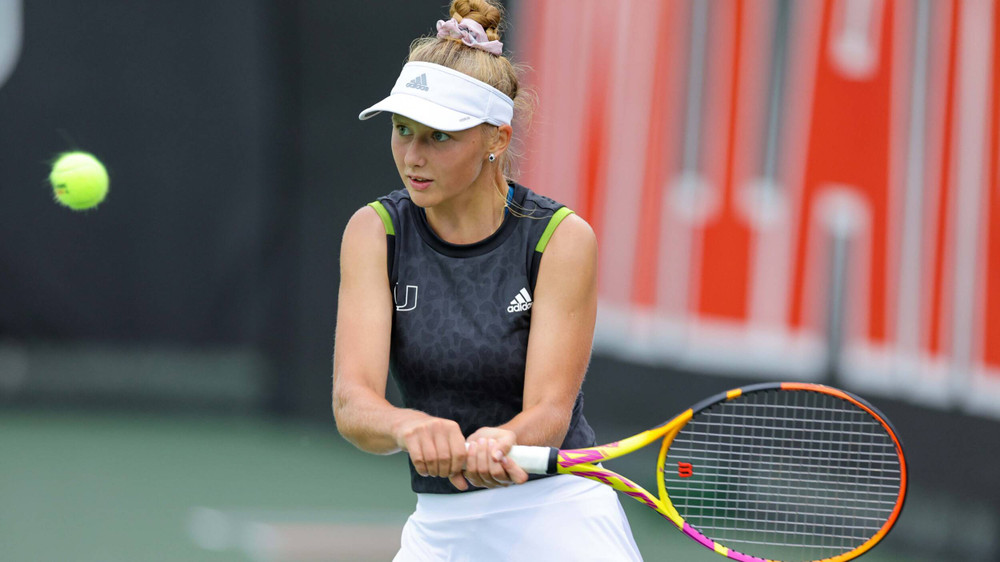 Miami ended the regular season in impressive fashion, posting three consecutive shutouts against Louisville, No. 71 Syracuse and Boston College. It marked the first time the Hurricanes have registered back-to-back-to-back sweeps in over seven years.
Now, the Hurricanes will look to carry that success into the postseason, as its ACC Championship competition begins Friday night at 6 p.m.
While there are assuredly some benefits from the success to end the regular season, the team does need to turn the page, as well.
"Honestly, look, I think from any type of win, you get [an increase] in confidence. Even though sometimes it might be false confidence, which I talk about sometimes," Yaroshuk-Tews said. "Confidence is confidence, so however you can get it, you take it and the momentum with it. But the 16-4 season is over, we're done. It's postseason play now and we've got to get ready to potentially play a solid team in Georgia Tech, let the chips fall where they may at ACCs and then turn the page and get ready for a solid NCAA tournament."
No matter what team the Hurricanes play at the Rome Tennis Center at Berry College, they know they will need to bring their 'A' game. That is the case each and every time a team takes the court in ACC competition, whether it is the regular season or the postseason.
The ACC is arguably the best league in the country. It features 10 top-60 teams, eight top-40 teams, six top-25 teams, five top-15 teams and four top-seven teams.
Going through a schedule like that certainly has the Hurricanes prepared for the postseason.
"If you don't show up and play well, you're going to lose. There is no doubt about it," Yaroshuk-Tews shared. "So, I think it just forces everybody to be better and get better. And I think you've seen that over time. Even the teams that are kind of towards the bottom of our conference, will surprisingly upset some top teams because they're just forced to get better. By playing the schedule you get better. By living the schedule for four years [as a player], you get better.
"The bar is so high in our conference that, honestly, I think kids sometimes come in and at first they're kind of like, 'Wow,'" she added. "And then, by the end of their first year, they're used to it, they're assuming to play an unbelievable competitor every time they step on the court."
Miami heads into the ACC Championship seeded third, two spots above an NC State team ranked third in the nation.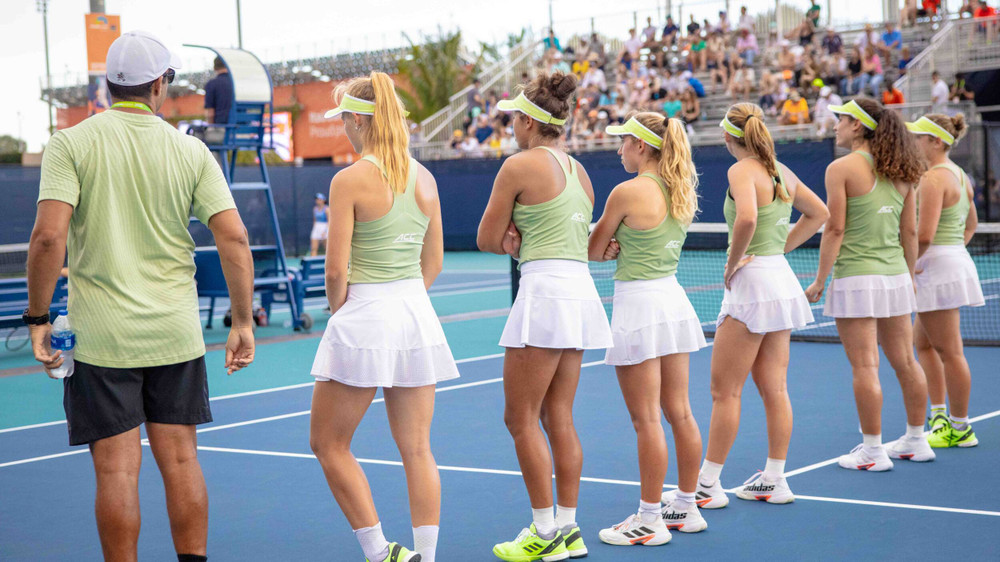 Making their 17th appearance in the event, this is the 15th time the Hurricanes are a top-four seed, including the 11th time they are in the top three and the first since 2016.
Yaroshuk-Tews likes where her team is at headed into the next chapter of its 2022 campaign.
"Honestly, it's a great position to be in. You're sitting 13 in the country and you're heading into a tournament where you're going to play some of the top competition in the country leading up to NCAAs," the two-time ITA Southeast Region Coach of the Year said. "We're just constantly preparing ourselves to be better, tougher and more resilient. We're expecting [to play] a better Georgia Tech team than we saw at home. You play Georgia Tech at home at the end of February and you figure they haven't played many matches outside; we're expecting to see a tougher, better-prepared Georgia Tech team up in Rome. And we just take it match by match. If we get by that one, then let's see what happens."
Yaroshuk-Tews does know, however, there is no guarantee Miami will face the Yellow Jackets, who are seeded sixth and ranked No. 32.
Georgia Tech must first get past No. 11-seeded Boston College, which posted a 4-3 victory Wednesday against No. 14-seeded Louisville. If it is the Eagles on the other side of the court Friday night, the Hurricanes expect to be in for a tougher test than the one they got Sunday in Coral Gables.
"I think the BC team that played Florida State was a very different team than [the one that] played us," Yaroshuk-Tews said. "[Florida State] won, 4-3. It came down to the last match against Florida State, a good team. I'm expecting Georgia Tech to win, but we've got to be prepared for both."
No matter what team or teams the Hurricanes end up playing, they will be facing opponents they have already met before. Ten of them they beat and three of them—top-seeded North Carolina, fifth-seeded NC State and ninth-seeded Notre Dame—they did not.
Facing a familiar opponent can impact different teams in different ways, sometimes good and sometimes not.
Since the Hurricanes cannot play a team they lost to until the championship match, they know if they can replicate their success against two foes, it puts them in position for something bigger, regardless of how a would-be title match ends up.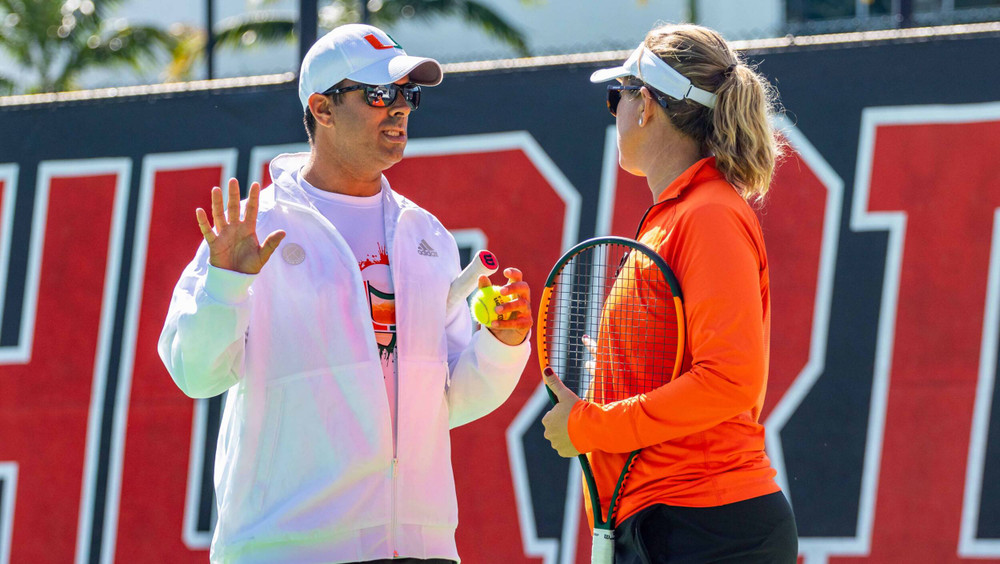 "I think it could go both ways. You might have a little more confidence going in with a 'W,' but I also think the team that is going in having lost the match might feel like they have nothing to lose," Yaroshuk-Tews said. "But, like I said, the regular season is over. You've got to turn the page and now it's a neutral site, clean slate. [There is] a lot on the line. I sat the girls down yesterday and I told them I didn't want to talk about it when we got to Rome, but the reality is, if we get two matches under our belt, we could potentially be looking at a top-eight seed, which—with the way the NCAA tournament structure is set up—is pretty big. So, we had it within in our reach, we let go of it and I think we're very blessed to be able to have an opportunity to get it back."
Miami heads into the ACC Championship with three ranked singles players, as fourth-year junior Daevenia Achong places No. 32, fifth-year senior Eden Richardson is No. 51 and sophomore Isabella Pfennig is No. 80. In doubles, Achong and Richardson check in at No. 19, while third-year sophomores Diana Khodan and Maya Tahan hold the No. 56 spot.
Live stats for all matches at the ACC Championship will be available HERE, while select matches will be streamed or televised on ACC Network Extra.
To keep up with the University of Miami women's tennis team on social media, follow @CanesWTennis on Twitter, Instagram and Facebook.