Hayes Signs Training Camp Contract With Connecticut Sun
CORAL GABLES, Fla. – University of Miami women's basketball alum Keyona Hayes has signed a training camp contract with the Connecticut Sun.
The 2017 graduate will participate in the Sun's 2022 training camp to vie for a spot on the team's roster. Also attending training camp is 2020 draftee Beatrice Mompremier ('20) who accepted a qualifying offer from the Sun earlier this season.
"Keyona is a versatile post player with a high basketball IQ," said Miller. "We are excited to have her in camp competing for a roster spot."
Hayes ended her stellar career at Miami in the top 10 of three all-time statistical rankings. She tied for fifth among Hurricanes in games played (129), as well as placed seventh in field goal percentage (.511) and ninth in rebounding (754). A native of Marietta, Ga., Hayes also ranks No. 24 on Miami's career scoring list (1,141).
During her final year at Miami, Hayes was selected to the ACC All-Tournament Second Team and named the Miami Thanksgiving Tournament MVP. She concluded her career with 14 double-doubles.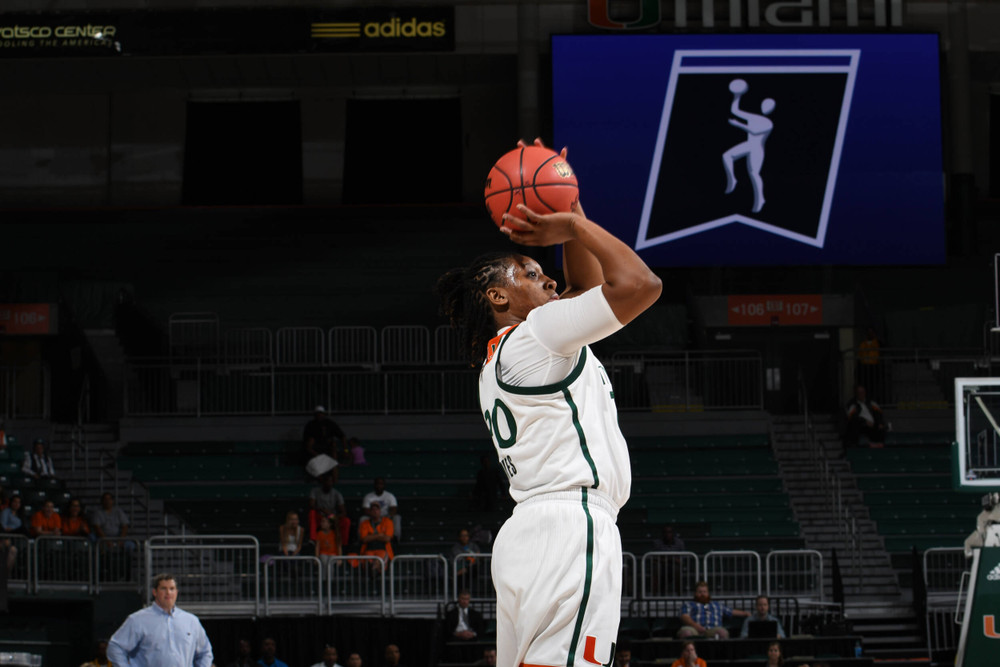 Since graduation, Hayes has played for AS Villeurbanne (France), Charnay Basket Bourgogne (France) ZTE Noi Kosarlabda (Hungary) and Aluinvent DVTK Miskolc (Hungary). With Aluinvent DVTK Miskolc this season, Hayes is averaging 22.3 points and 11.6 rebounds per game in the Hungary-A Division.
For her performance this season, she has been named Hungarian A Division Player of the Week four times, Eurobasket.com All-Hungarian League Import Player of the Year, and Eurobasket.com All-Hungarian League First Team in 2021.