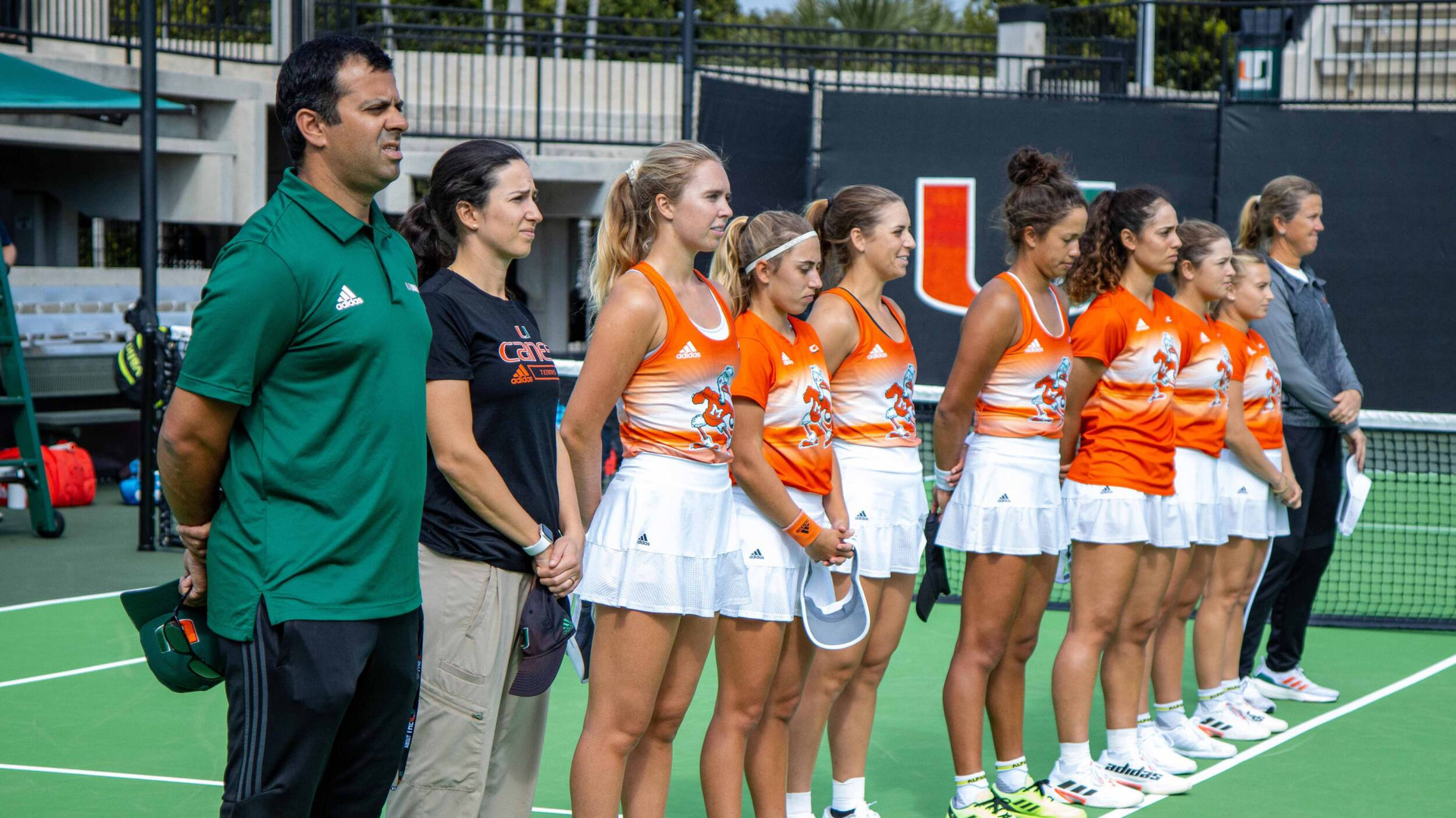 CORAL GABLES, Fla. – Two weeks without a match or game is long time during the course of any collegiate season.
That, however, is the current case for the University of Miami women's tennis team. The Hurricanes last played Feb. 5, earning a 4-3 win over No. 17 Old Dominion, and do not resume competition until 15 days later.
While it might be rare for a coach to need a two-week plan that does not include external competition, Paige Yaroshuk-Tews had to come up with just that. And Miami's 21st-year leader provided her team with multiple ways to improve during that stretch.
"Physically, [we have been] pushing them in the weight room," Yaroshuk-Tews said. "We've been playing a lot of matches. We've gotten a lot of, actually, outside matches, like club matches. So, we've been competing a lot, which we needed to do having two weeks off. Unfortunately, we couldn't schedule a match because we're at our limit date-wise."
When No. 21 Miami (4-1) does retake the court Sunday at noon against No. 19 UCF, it will be coming off—albeit belatedly—its biggest win of the young season.
The Hurricanes, as aforementioned, edged the Monarchs in a thrilling match that took nearly four hours to complete, before sophomore Isabella Pfennig clinched it at the Neil Schiff Tennis Center.
It is the type of match a team can use as a building block, even if its next outing is not until 15 days later. There were multiple elements of her team's play that Yaroshuk-Tews was impressed with.
"I just think the tenacity. We showed up and we played tough tennis from beginning to end," she said. "It wasn't necessarily the best tennis, but that's kind of what I've been preaching to these girls is that it's not about it always super high-quality, but it's about it having to be relentless from beginning to end. That's the only shot we have of being successful.
"A lot of times, that's the defining moment in a match," Yaroshuk-Tews continued. "Somebody goes away for a game and that could be the difference in an individual match, which could be the different in an overall match. I think these girls are mature enough and they're able to see that and absorb that. They're tough, so they're willing to fight."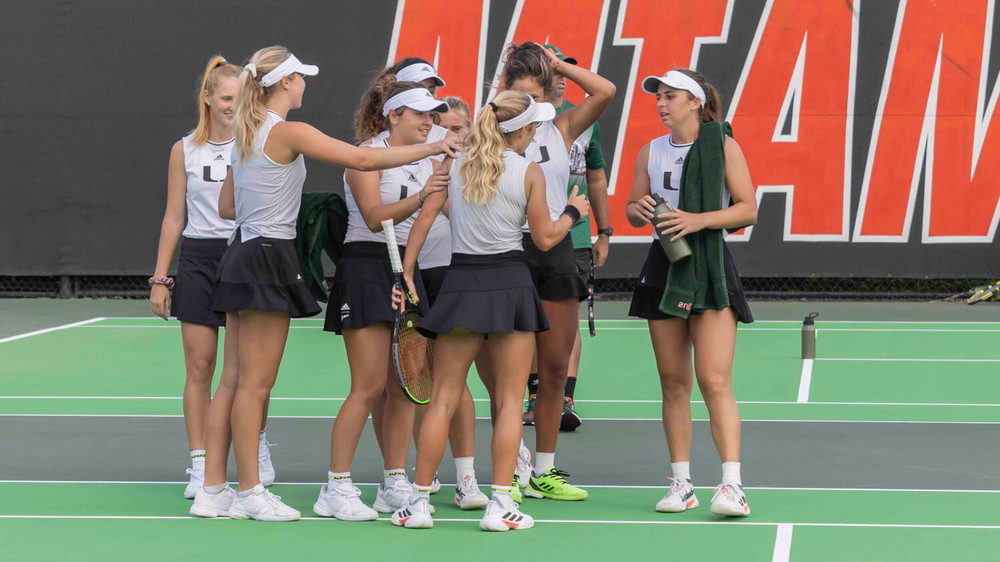 The Hurricanes' next match will be its third against a top-20 team in a four-match span. The other contest during that stretch was a neutral-site affair versus a fellow Power Five team.
It is clear Miami is playing one of the more difficult early-season schedules of any program in the country, which is exactly how its coach wants it.
The prior experiences against Old Dominion, Kansas and USC will have the Hurricanes fully prepared for Sunday's affair against the Knights.
"Look, we always say that [will help]. You're walking a fine line with this .500 rule [to qualify for the NCAA Team Championship], but it's a line I'm willing to walk because I think that the tougher competition you play, the better you get," Yaroshuk-Tews said. "I think [it helps you with] the bigger wins you pick as the season progresses. I think we were ready for an SC, I think we were ready for an ODU and I think we'll be ready for a UCF."
UCF heads into the matchup at 4-2 on the season, with both losses to top-25 foes. The Knights have a trio of ranked singles players in No. 48 Evgeniya Levashova, No. 65 Valeriya Zeleva and No. 121 Marie Mattel.
None of the UCF's doubles pairs are ranked, but the roster is deep, talented and experienced, as well as in the midst of the greatest multi-year run in program history.
"I'm expecting these kids to try to come in and kind of bully us around the court a little bit, physically. The last time we played them, I think we got slapped around a little bit early in the match and it took us too long to start playing our tennis and defining our tennis," Yaroshuk-Tews said. "We have to do that 12 o'clock. We can't do it beginning at 12:30. The match starts at 12; we've got to be ready to go at 12 and if not, we're going to come up short. They're a hard-working team. They're a well-coached team. It's going to be an exciting match."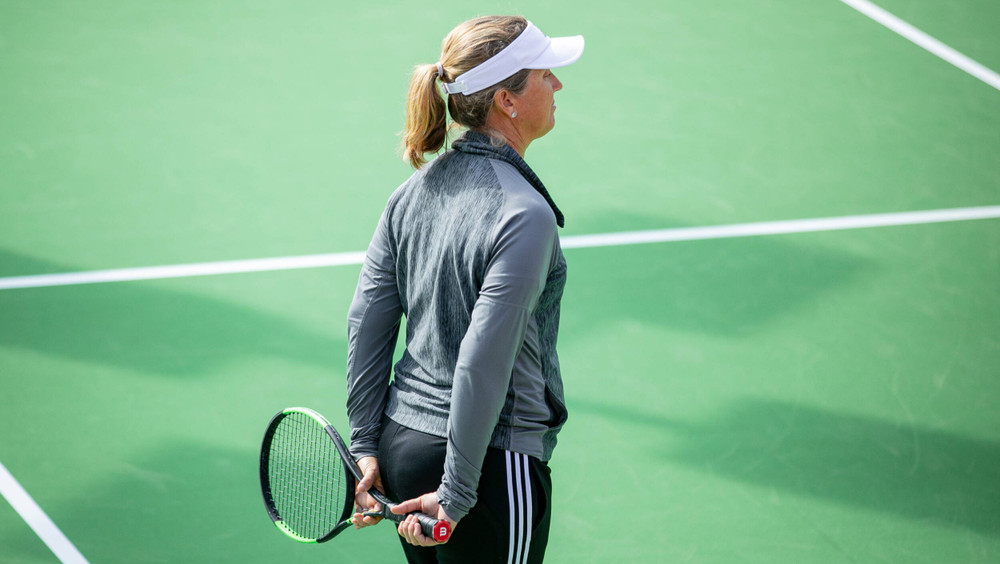 The last time Miami met UCF was in its final match of the 2021 season, as the Hurricanes dropped a 4-1 contest to the Knights in the NCAA Team Championship Round of 32 at the USTA National Campus in Orlando, Fla.
With that setback, the Hurricanes fell to 11-2 all-time versus the Knights. Both of those defeats came last season. Miami does own an 11-0 record at home against UCF.
Five of the eight current Hurricanes were on that 2021 team that had its season come to an end at the hands of the Knights.
"I don't really talk about it with the players, but I think these girls are smart enough to understand that," Yaroshuk-Tews shared. I think a couple of them still have a bad taste in their mouths. We had chances on some courts [with kids who are] still on our team. I think, looking back, they're able to see that there are things they could've done that they didn't do, for whatever reason.
"It's an in-state rivalry," she added. "UCF has, obviously, proven that they're a top team in the country. It will be nice to play them at The Schiff and not have to go up to the USTA center."
Miami enters the match with two ranked singles players in No. 89 Eden Richardson, a fifth-year senior, and No. 92 Pfennig.
In addition, Richardson and fourth-year junior Daevenia Achong place No. 43 in doubles, while third-year sophomores Diana Khodan and Maya Tahan check in at No. 50 as a tandem.
This is a well-rounded group that could have multiple different players step up on any given day, which gives their coach confidence heading into a big match.
"I really think that all these girls are playing hard. I think the great thing about this team this year is it's not about one person," Yaroshuk-Tews said. "We all have to show up and we all have to do our job and we all have to play a certain type of tennis. If we do that, we've got a shot. But we're all playing well, we're all playing tough. They're all kind of buying in and enjoying it."
Live stats for Sunday afternoon's match between the Hurricanes and Knights can be found HERE.
To keep up with the University of Miami women's tennis team on social media, follow @CanesWTennis on Twitter, Instagram and Facebook.