CORAL GABLES, Fla. – Ayman Zahafi puts it best.
"I was born in an "800 family."
His dad was an 800-meter Olympian and his mom an 800-meter runner.
His brother? Well, he's the current NCAA leader in 2022 in the 800-meter at Texas Tech.
Zahafi has found his own success on the track in the event.
A transfer from Texas A&M-Kingsville, he brought three years of success with him to Coral Gables. He was a two-time USTFCCCA First Team All-American, three-time USTFCCCA All-South Central Region selection, three-time first team All-LSC and a three-time LSC Champion.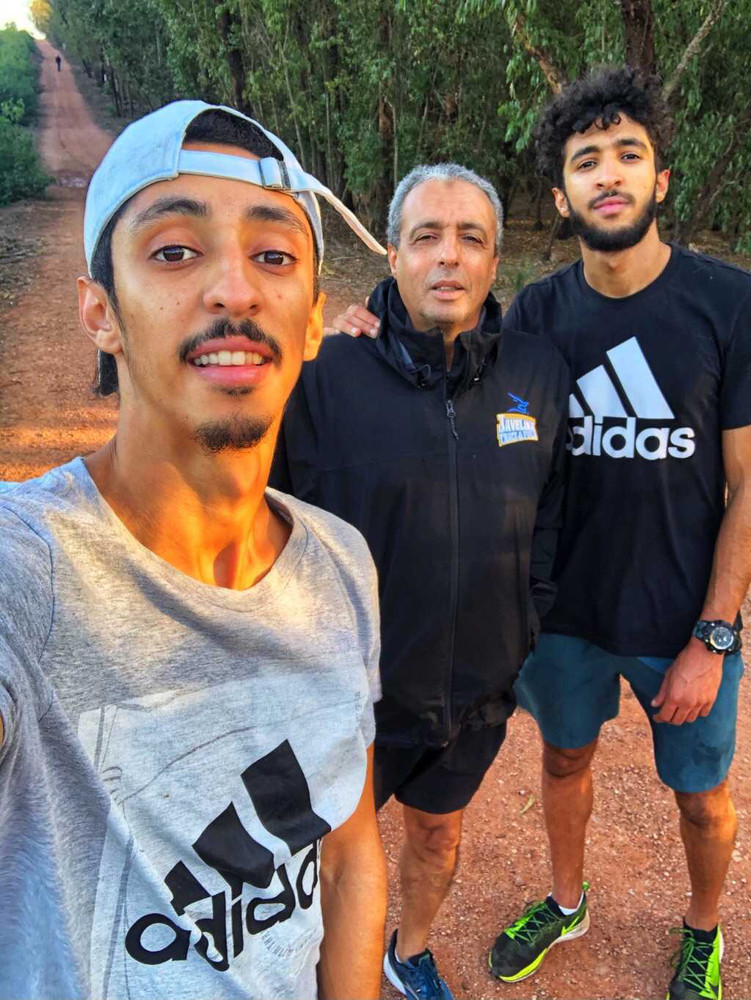 He was ready to take his competition to the next level.
After receiving offers from countless schools such as Iowa State and Alabama, the Hurricanes gave Zahafi a ring at "the buzzer."
From there it was set — Miami was the place for him.
"When I visited Miami, it reminded me of my hometown, Casablanca," recalled Zahafi. "I was excited for the team and coaching staff."
That excitement was reciprocated by assistant coach (distance) Cody Halsey.
"In our first conversation it really clicked," Halsey added. "He has big dreams and aspirations which is initially one of the big things you look for in an athlete. We feel super lucky to have him here."
Zahafi spent the fall anxiously awaiting his turn, using that time to practice and prepare for what was to come in the spring.
The preparation paid dividends immediately. He made his Miami debut at the UAB Blazer Invitational, setting the school record in the 1000 meter with a first-place finish time of 2:24.60.
This was just the start.
His competitiveness made him hungry for more.
"The things that you see from athletes that you want is he wants the competition; he wants to get in those hard races and wants to run against the fastest guys," Halsey said. "He thrives in those situations and that's what you want from an athlete as well."
While the Morocco native had primarily been an 800-meter runner prior, he used the opportunity to run off-distance and improve.
"Coach Halsey and I talked before I got here about how she won't have me run the 800 every week since it can be stressful to run the same distance every week," Zahafi added. "It was fun, I really enjoyed it. Running the 1000 was helpful, it gave me confidence."
Along with the emotional confidence, it showed him that his aerobic levels were there for the 800.
He took that confidence and ran with it.
In his first 800 as a Cane, Zahafi ran a 1:50.59 at the Carolina Challenge to earn first place. He followed that performance by breaking a 16-year-old school record in the event with a winning time of 1:47.80 at the Meyo Invitational, the then third-best time in the NCAA this season. That performance earned him his first career ACC Track Performer of the Week honor.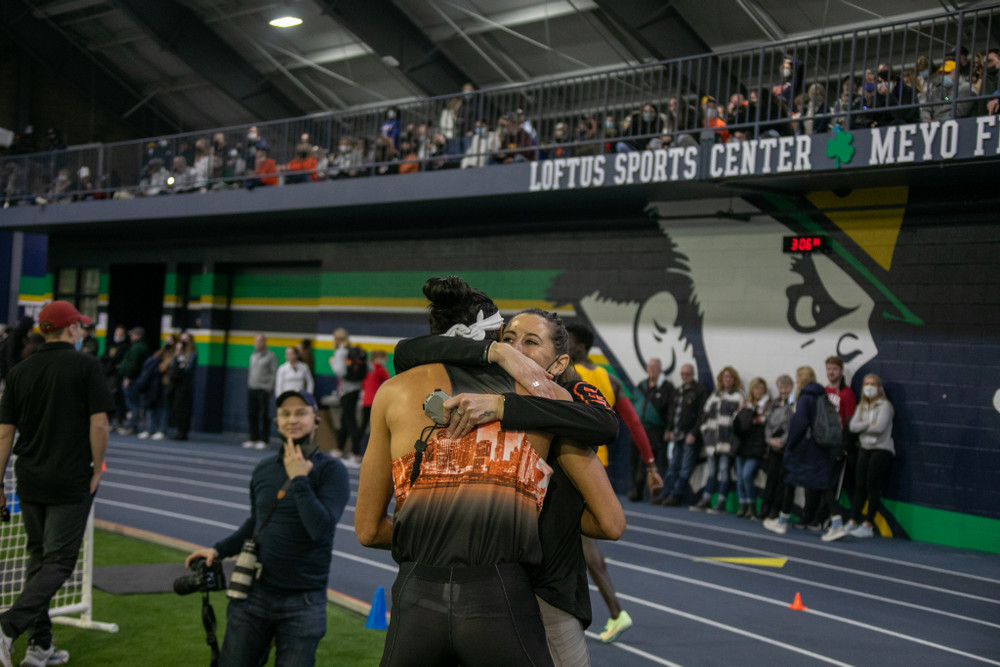 A week later, yet again he broke his own program 800 record. He notched a time of 1:47.30 at the Tiger Paw Invitational — putting him fifth in the nation this year and a lock for a spot in Birmingham, Ala., in the NCAA Indoor National Championships for the event.
Now, with just two indoor races left, Zahafi knows there is more to achieve, and the job is not finished.
With the ACC Championships around the corner, Zahafi will focus on the conference meet before tunneling in on the NCAA Championships.
Zahafi will make his postseason debut for the Canes on Feb. 25 at 5:45 p.m. (ET) at the ACC Championships in Blacksburg, Va.