Always Working to Improve
CORAL GABLES, Fla. – The shots kept falling. The points kept coming. The lead kept growing.
And with each passing minute of Miami's dominant 85-57 win over North Carolina, Hurricanes guard Isaiah Wong knew he was inching closer to a very special personal milestone.
That may have been, he conceded with a slight smile, when things got a little dicey.
"I knew I needed 28 more points before the game so I was just trying to play my game and play it to the best of my ability," said Wong, who has now scored 997 points during his Miami career. "In the second half, I was getting real close and I started taking little questionable shots. But that's how the game goes. When you feel like you're close to something, you strive for it."
That Wong may have to wait a big longer to score his 1,000th point as a Hurricane was about the only thing that didn't go his and Miami's way against the Tar Heels on Wednesday night.
The third-year sophomore tied his season-high with 25 points in the win. He was 5-of-9 from 3-point range and set a career high in makes beyond the arc. He also had a season-high eight rebounds, two assists, two steals and converted on a four-point play in the win.
All of that helped play a part in the Hurricanes handing North Carolina its biggest loss in ACC play since Jan. 14, 2012 and helped Miami retain first place in the conference standings.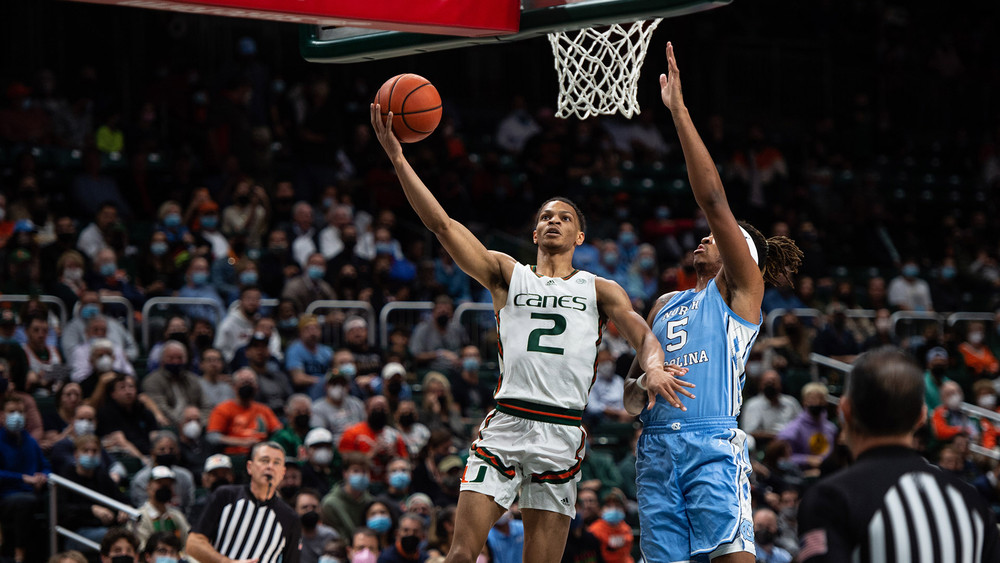 That's plenty for Wong to celebrate, especially given that he expected Miami (14-4, 6-1) to have a season like this when he made the decision to return to Coral Gables after going through the NBA Draft process.
"I felt like [this] year, if we had a healthy team and brought in some players, then we were going to be one of the top teams in the ACC," Wong said. "We beat some top-ranked teams last year even though we didn't have a lot of players. I was just imagining if we had healthy players and that's what's happening right now. That's what made me stay. I wanted to feel what winning was like."
Winning is something Wong and the Hurricanes have done plenty of since conference play began last month.
Miami has posted victories over the likes of Syracuse, Duke and now North Carolina in that stretch. They've shown their mettle, rallying for several come-from-behind wins. And Saturday, the Hurricanes have the chance to avenge their lone ACC loss, a 65-64 nail-biter at Florida State.
Wong has been a force for the Hurricanes throughout all those memorable moments, averaging 16.4 points and 3.9 rebounds per game while dishing out 42 assists and totaling 18 steals.
His work ethic, Miami head coach Jim Larrañaga said, has helped set the tone for the Hurricanes and his growth as a player has served to inspire some of the freshmen still adjusting to the demands of the college game – demands that not long ago tested Wong, too.
"I love Isaiah. He is as consistent a worker as I've ever coached. He comes into practice every day and he loves basketball. He loves working on his game. He loves playing with his teammates and when you have a player like that…," Larrañaga said. "He had a lot of things to learn when he came in, but he was like a sponge. He just wanted to absorb everything that we had to share with him, whether it be in the weight room or defense, rebounding, all the different things that you can really learn. He's done that, and some. To score 1,000 points in his junior year, after having been a young freshman that didn't get to play nearly as much during the first two or three months of the season, he has shown how good he is in these last two years and he still has a higher ceiling. He can keep improving."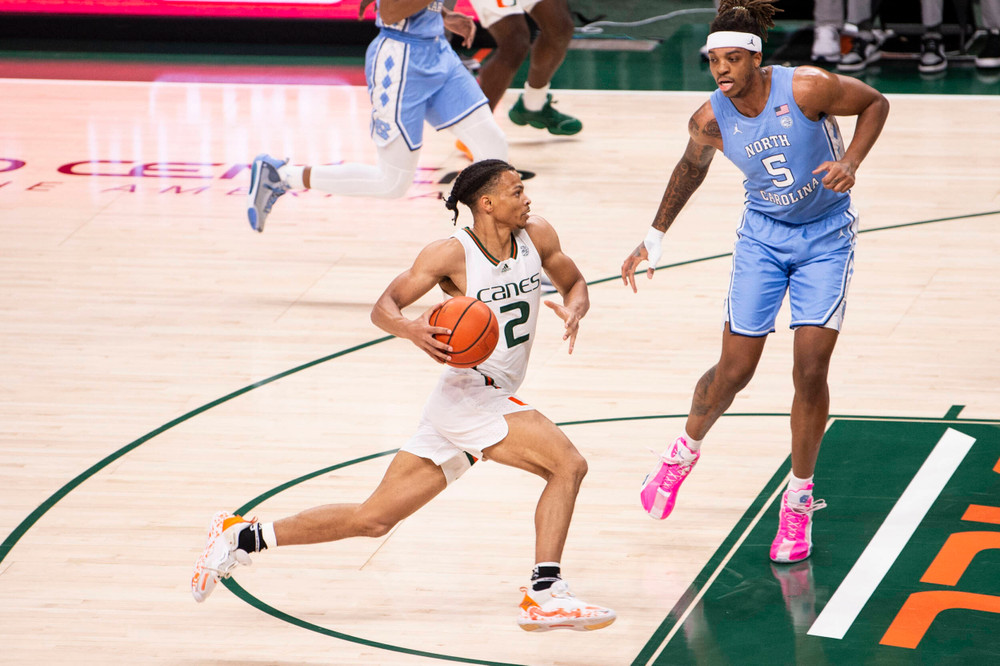 For Wong, that's just one of several goals moving forward.
The guard wants to continue pushing his game to the next level. He wants to be one of Miami's leaders. And he wants to see the Hurricanes, as a whole, continue to build on their success.
The next step for both him and the Hurricanes will come Saturday when the Seminoles (11-5, 5-2) come to Coral Gables, bidding to take Miami's top spot in the ACC standings.
Wong knows it's yet another opportunity for the Hurricanes to show what they can be this year and he's eager to do his part.
"I want to see our team get even better. Where we're at right now, we're good, but I feel we can up the notch right now," Wong said. "We should come into every game like we did against North Carolina. We should keep on doing that to more and more teams throughout the season so we can prepare for March Madness…Just keep improving every game, improving our defense, improving our offense and trusting in the team. If we just keep doing that, I love that.
"And I just have to do what I love to do: score the ball, play defense and just try to help the young kids. Wooga [Poplar] and Bensley [Joseph] are at the point I was at my freshman year. I'm just trying to relate to them, trying to help them as much as possible and keeping up with them at all times."