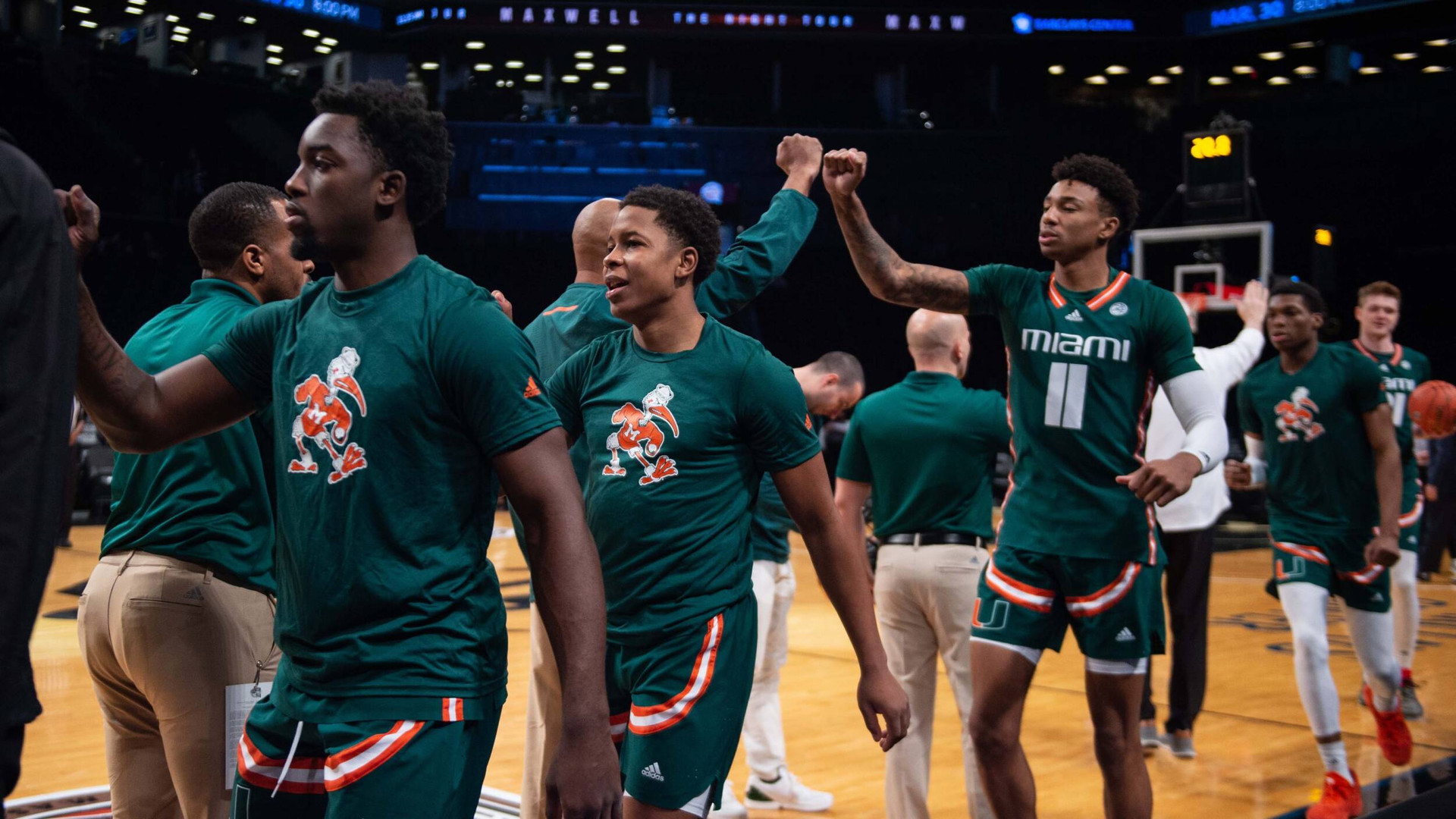 CORAL GABLES, Fla. – After eight days without a game, its longest stretch of the season, the University of Miami men's basketball team is ready to return to the hardwood.
The Hurricanes get back to action Wednesday at 9 p.m. when they host NC State at the Watsco Center in their first of 19 consecutive conference games.
However, before Miami (9-3, 1-0 ACC) turns its attention to the opponent, it must first look inward. Following a break for the holidays, during which some players returned home to be with family and friends, it is important to ensure each individual is ready for basketball.
"You have to concern yourself, always, with the conditioning and timing and rhythm and chemistry of your team because it varies actually from day to day and week to week, even during the season when there is no break," Miami head coach Jim Larrañaga said. "But [that is] especially so when there is a break in the action and people have kind of … focused on other things outside of basketball. So, what we've already done is we've tried to get guys back in time to get some conditioning in and then some real practices."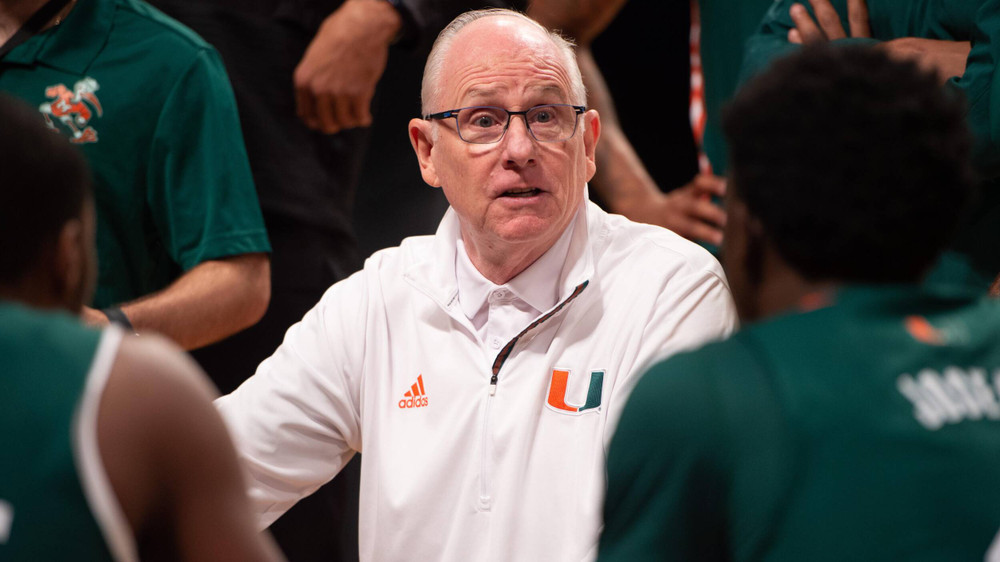 While getting players' bodies revved up again is an annual task for coaches following the holiday break, there is an additional element adding some difficultly to that in 2021. That is, of course, dealing with the COVID-19 pandemic.
The Hurricanes, like many others teams, have altered their initial practice schedule after the break to factor in player health and safety.
"We've been limited because of COVID to doing things socially distanced," Larrañaga explained. "So, there has not been any competition the first two days. Today will be the first day that we'll allow the players to compete and go up and down in a scrimmage-type situation to get game-ready."
One positive for Miami, despite the added hurdles created by the pandemic, is the way the team has been playing of late.
Following a 2-2 start, the Hurricanes are 6-1 in their last seven games with the lone loss against then- No. 10/9 Alabama. After falling to the Crimson Tide, Miami has won five consecutive games, including two against Power Five foes.
Most recently, on Dec. 20 at the Watsco Center, the Hurricanes defeated Stetson, 82-72, in a game it never trailed and led for nearly 39 minutes.
Sixth-year redshirt senior guard Kameron McGusty turned in one of the best performances of his career, scoring 27 points on 9-of-12 shooting, including a 6-of-8 mark from deep. Third-year sophomore guard Isaiah Wong scored 16 points and sixth-year redshirt senior forward Sam Waardenburg added 12, each dishing out a season-best four assists.
In addition, sixth-year redshirt senior guard Charlie Moore totaled nine points and a season-best eight assists. The Hurricanes collectively ended the night with 20 assists, marking the 17th time in Larrañaga's 11-year tenure they reached that mark.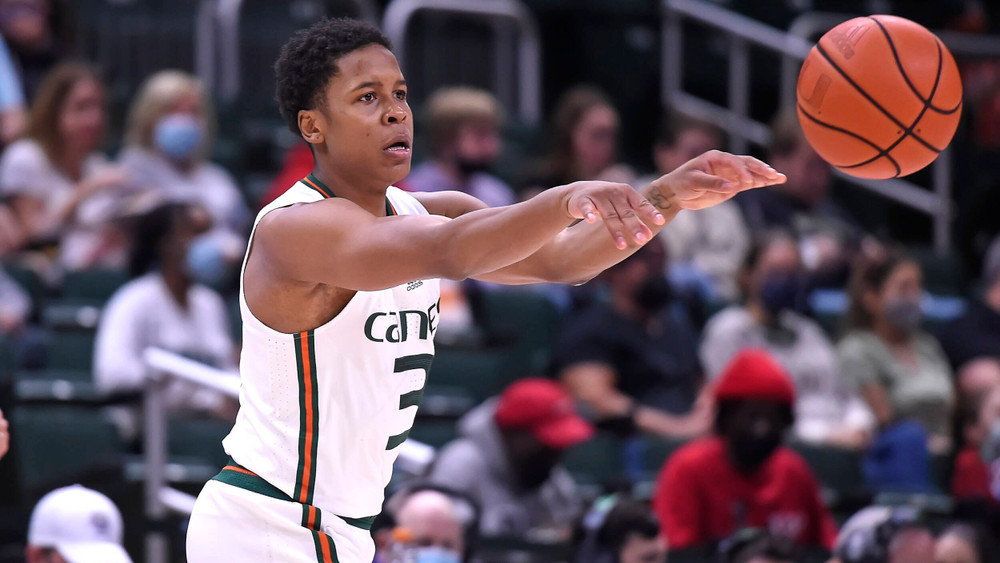 "There are a number of things that contribute to getting assists. Number one is, the guy you throw the ball to makes the shot," Larrañaga said of the ball movement against the Hatters. "Sometimes, even if you run great offense and you get a great shot, you don't always make it. So, one of the best things we did against Stetson is we made the open shot. Secondly, Stetson played a lot of zone, which means there are always going to be openings in the zone if you can find the open man. Our guys have been finding the open man regularly.
"And then lastly, you have to have a group of guys that are totally unselfish and are just willing to find the guy with the hot hand," Larrañaga continued. "Against Stetson, it was Kam McGusty most of the game. At times, it was Isaiah Wong. At times, it was Charlie Moore. So, we're very pleased with the balance of sharing the ball."
While the Hurricanes are on a hot streak and playing well, improvements are still needed, as is always the case. Sometimes, progress can come from a new piece making his presence felt alongside those who are already excelling.
As the team enters the gauntlet of ACC play, Larrañaga is looking for other players to step up next to the vaunted backcourt trio of McGusty, Moore and Wong.
One individual in particular whom Larrañaga is looking to is third-year sophomore forward Anthony Walker, who owns four collegiate double-doubles.
"We're going to need his point production," the two-time ACC Coach of the Year shared. "Many times last season, he was in double figures. It would be great if he could get himself consistently in double figures this year."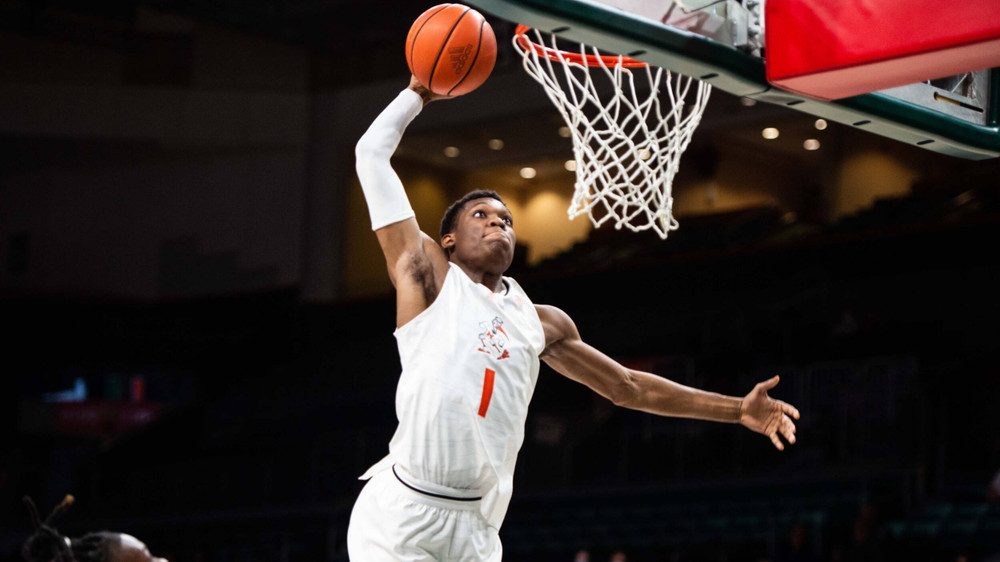 When Walker and the Hurricanes take the court Wednesday to play NC State, they will be facing a team with a similarly dynamic backcourt.
The Wolfpack, at 7-5 (0-1 ACC) on the year, features four players averaging over 11 points per game. Three are guards, while the other is a wing. Fifth-year head coach Kevin Keatts' fifth-leading scorer is also a guard.
Redshirt sophomore guard Dereon Seabron is atop the scoring report, averaging an impressive 19.0 points and 10.3 rebounds per game. He is the ACC's leading rebounder and third-leading scorer, but NC State's offensive depth makes it difficult to hone in on just him.
"Their four perimeter starters are outstanding scorers. They can shoot the three, they can take you off the bounce one-on-one. They're very gifted offensive players," Larrañaga said. "On their bench, Casey Morsell is very similar to the starters in that he can really score the ball. Seabron is an outstanding scorer, one of the best in the league and a real challenge for any defense. But their freshman, [Terquavion] Smith, is also an incredible scorer, so you can't just devote all your energy into Seabron. You really have to defend all four of their perimeter positions."
Wednesday's action will be televised live on ESPNU HERE, with Jay Alter and Perry Clark, the Hurricanes' head coach from 2000-04, on the call. Joe Zagacki and Danny Rabinowitz will have the radio broadcast on AM 560 Sports WQAM HERE.
Action can also be heard on 90.5 FM WVUM HERE and in Spanish on WMYM 990 AM HERE. In addition, live stats for the game will be available HERE.
Following its matchup with NC State, Miami opens the new year by hosting Wake Forest Saturday at 6 p.m., live on ESPNU.
To keep up with the University of Miami men's basketball team on social media, follow @CanesHoops on Twitter, Instagram and Facebook.
Single-game tickets for 2021-22 Miami men's basketball games are still on sale and can be purchased HERE or by calling the ticket office at 1-800-GO-CANES. For more details, dial that number or email canestix@miami.edu.