Martin Katz Bolsters Miami's Roster
CORAL GABLES, Fla. – University of Miami head men's tennis coach Aljosa Piric announced Thursday the signing of Martin Katz.
"We are excited to welcome Martin to our Hurricane family," Piric said. "He is a good student and was a highly-ranked junior player who will make an immediate impact on our team. He will fit great into our culture and we look forward to helping him develop as a person and a tennis player."
Katz, the No. 36 junior player in the world according to the ITF earlier this year, will enroll at Miami in January. He is the No. 1512 singles player and the No. 1468 doubles player in the world according to the ATP.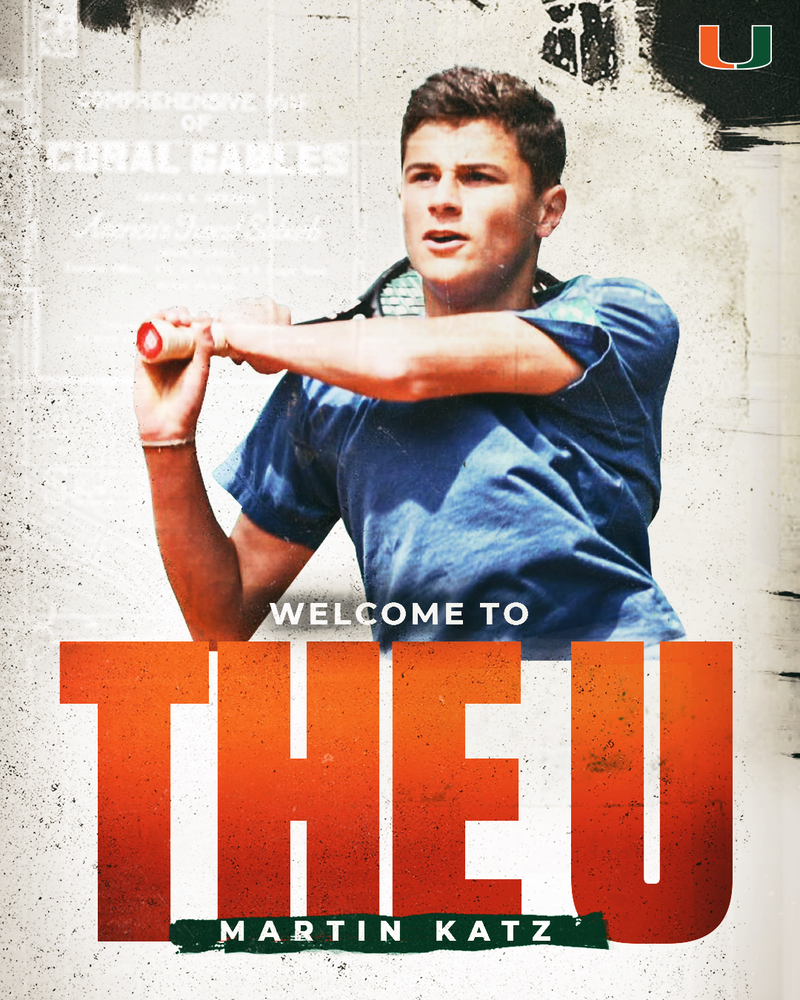 A native of Belgium, Katz is 87-48 in juniors matches since 2018 and posted a 13-12 mark in 2021. Katz reached his highest junior ranking earlier this year, checking in at No. 36 in the ITF rankings on January 4.
In 2021, Katz competed in doubles at The Junior Championships, Wimbledon and in singles and doubles play at Roland-Garros Junior Championships. Katz and his doubles partner, German Samofalov of Ukraine, advanced all the way to the Final at Roland-Garros, before falling to the French duo of Arthur Fils and Giovanni Mpetshi Perricard, 7-5, 6-2.
Katz joins a talented Miami roster that features three players who ranked in the ITF juniors top-60 at some point in their career – Juan Martin Jalif (37, 2017), Benjamin Hannestad (45, 2015) and Bojan Jankulovksi (53, 2016).