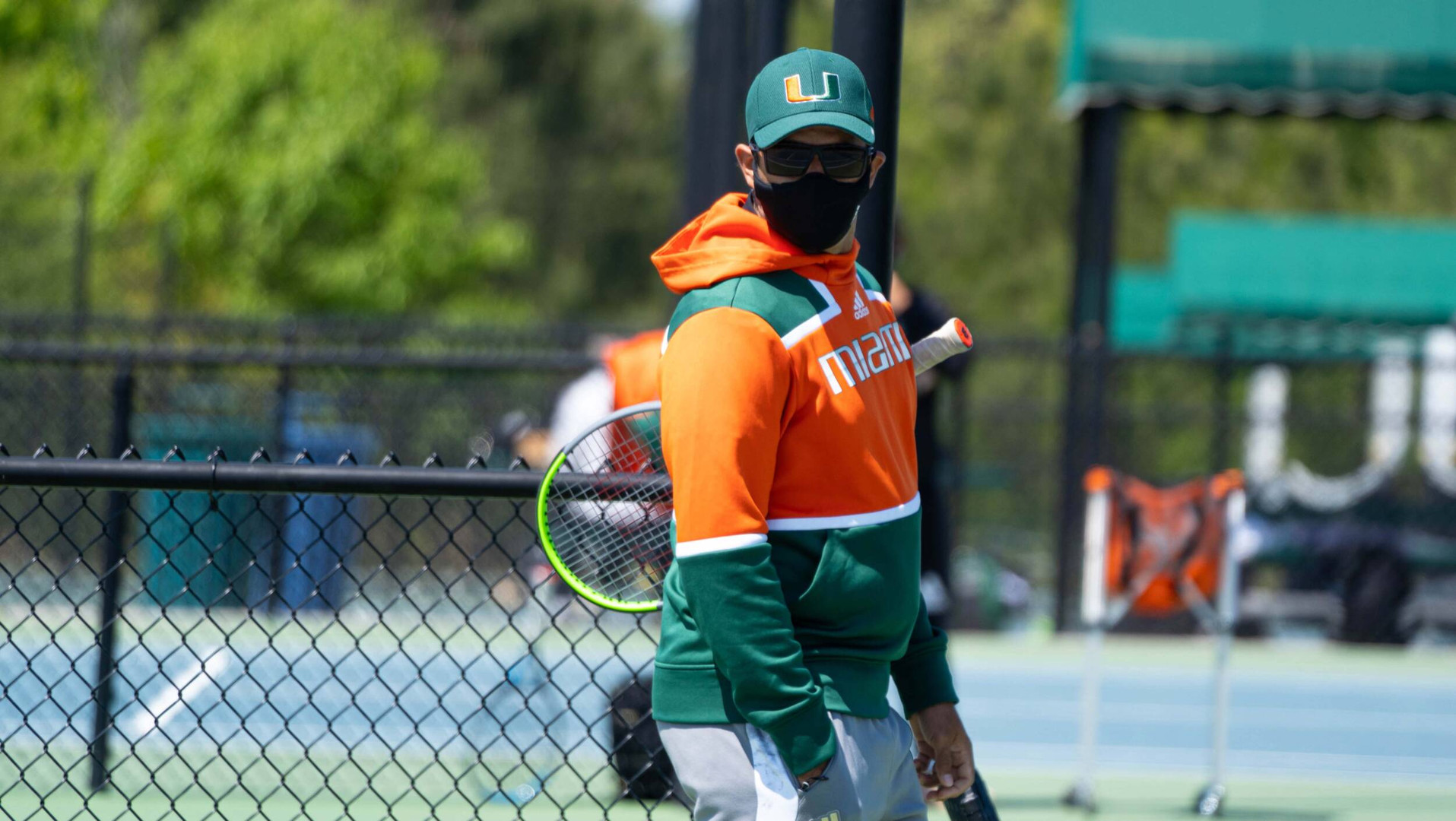 CORAL GABLES, Fla. – For the second consecutive weekend, all seven scholarship players on the University of Miami women's tennis team will take part in the same tournament.
Daevenia Achong, Audrey Boch-Collins, Nada Dimovska, Diana Khodan, Isabella Pfennig, Eden Richardson and Maya Tahan are set to play in the ITA Southeast Regional Championships. Action is slated for Thursday through Monday at the USTA National Campus in Orlando, Fla., where UCF will serve as the host school.
Featuring competitors from Division I programs across Florida and Georgia—two of the most talent-rich states in college tennis—the event is annually a strong test for players from all participating schools.
While the Hurricanes certainly want to come away with as many victories as possible, sights are set on more than just what shows up in the win column.
"Every tournament that Miami participates in, [the goal] is to win every match. That's our goal," Miami associate head coach Alex Santos said. "But with that being said, what success is for us is to compete on every point, is to be mindful on every point, is to really show that grit and resilience that has characterized Miami for a long, long time. I would say [it has been that way for] the last quarter-century, since Paige [Yaroshuk-Tews] has been here. I think that's how we define success.
"We try to, honestly, sometimes take it a little bit away from the results," Santos continued. "We all want to win, but [we need to] understand that if we do the right things and focus on the process, the results will take care of themselves."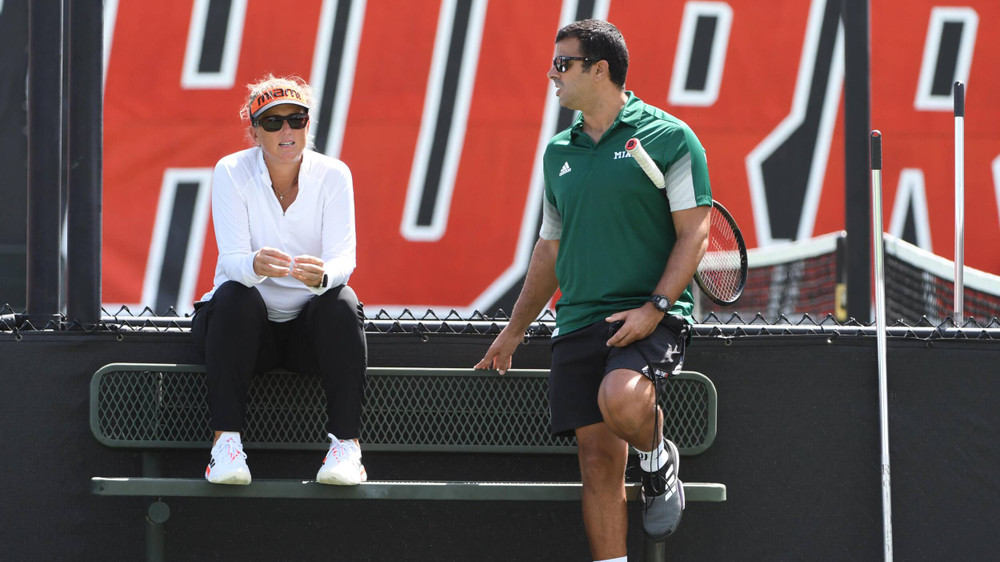 One unique element of this particular tournament is the familiarity of the competitors. In many fall events, individuals come from schools all around the country and players who would otherwise never face off, do just that.
However, the ITA Southeast Regional Championships feature players from two fellow ACC schools, as well as numerous other programs Miami plays either in spring dual matches or other invitationals.
Nonetheless, that does change how the Hurricanes will approach the loaded field of southeastern talent. The objectives entering the match remain the same, regardless of who stands on the other side of the net.
"I think, obviously, there are matchups. There are matchups that are good for you and there are matchups that are good for your opponent," Santos shared. "But I think that it comes down what we talk to the girls [about, which is] to be as complete as you can possibly, being able to do all different things on the tennis court and do them at a high level so you can adapt to each opponent. I think, it being the fall—but in the spring, it would be the same message—we really focus on what we do really well and try to execute what we do really well at the highest possible level.
"If we do that and our opponent is better, we just shake hands, we [show] respect, we congratulate the opponent and we try to get better," Santos added. "But I really think, independent of the scouting report and independent of what the players know and feel about their opponent, we really try to focus on what we do well."
One encouraging sign for Miami as it heads off to Orlando is its play so far this fall. The majority of the team has competed in two tournaments, with Pfennig, a sophomore ranked No. 16 nationally in singles, taking part in three.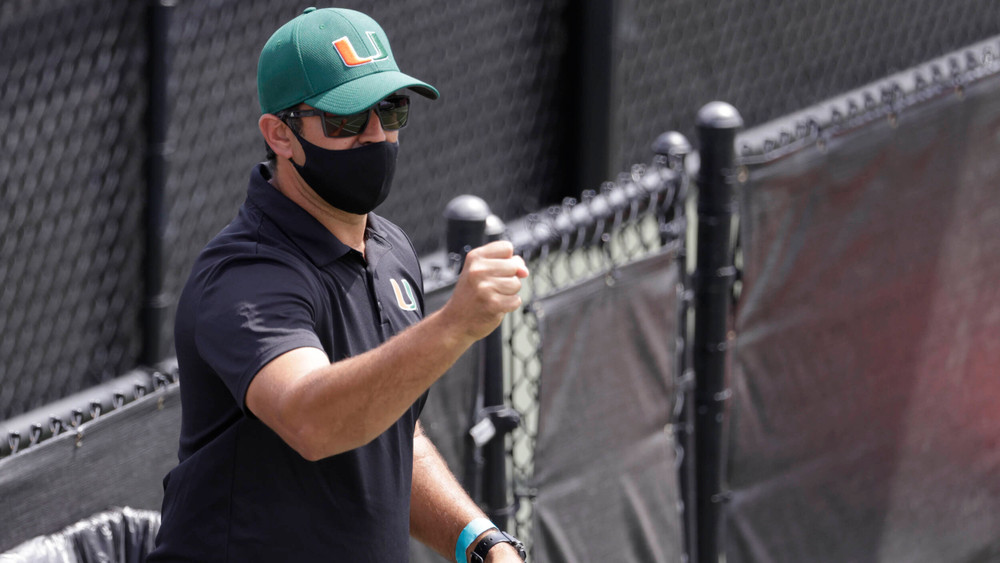 Most recently, at the first full-team event of the season, the Hurricanes put together a 21-8 overall ledger at the June Stewart Invitational in Nashville, Tenn. That included a superb 14-6 mark in singles and a dazzling 7-2 record in doubles, all against strong opposition in the form of Kentucky, Illinois, Iowa State and Vanderbilt players.
Miami's play through September and October has Santos feeling quite nice about where the team is at entering such a big weekend.
"I think the team is in a good spot. We started well. Our first tournament was already very positive and I think we grew a lot within the tournament," he said. "Obviously, Bella played at [ITA] All-Americans, where she had a top-30 win and she pushed the number five player in the country very hard, with a chance to win that match. I think we are playing better; we are creating, we are more in control during points. I think we can do a better job of putting those points away, finalizing those points, [as well as] understanding the different situations in the match and what each situation requires. But overall, I think the team is doing pretty well."
While multiple players have impressed thus far, there is one in particular who has caught Santos' eye and that is fifth-year senior Eden Richardson.
A graduate transfer from LSU, where she won the 2018 NCAA doubles title, Richardson is 5-2 in singles and 5-1 in doubles. The two-time ITA All-American co-leads the Hurricanes in wins in both areas.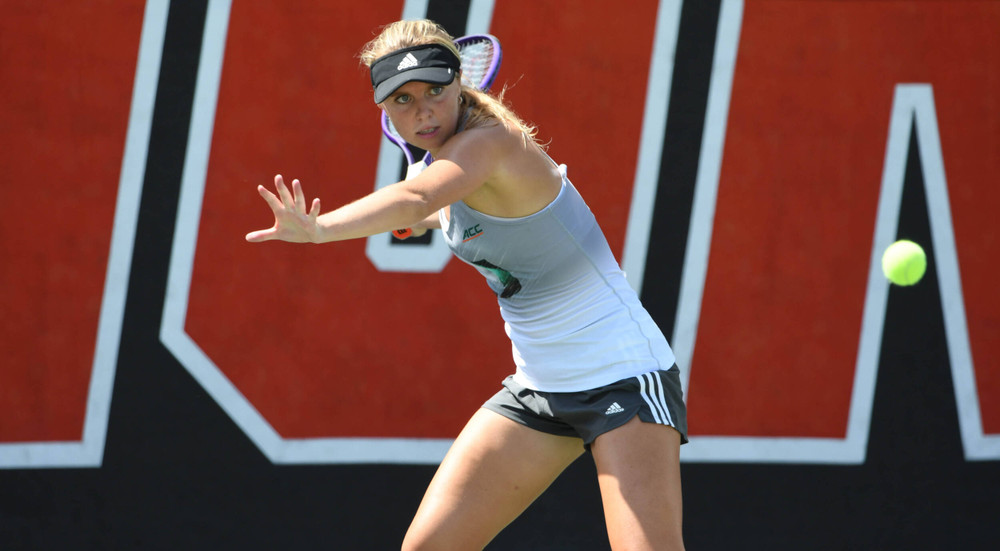 Not only is she winning, but she is grinding out points, games, sets and, in turn, matches. Each of her last six singles outings have gone to three sets, with the Bath, England, native winning four of them. In both of her defeats, she forced a tiebreaker in at least one of the sets she lost, further showing her resolve.
"I think, obviously, Eden is showing that she has the quality," Santos said. "I have been enjoying not only seeing her compete and how hard she competes and how determined she is when she competes, but also how coachable she has been. She has fit in like a glove. Part of that, I think, is that we are by now a team. Our additions are well-incorporated into who we are and how we do things and what Miami stands for."
Action begins Thursday morning in Orlando with qualifying draw competition. Live stats for the tournament will be available HERE throughout the weekend.
To keep up with the University of Miami women's tennis team on social media, follow @CanesWTennis on Twitter, Instagram and Facebook.