#ProCanes Begin WNBA Playoffs
CORAL GABLES, Fla. – The postseason is here for the women's basketball #ProCanes! Forward Beatrice Mompremier and guard Riquna Williams will suit up for the Connecticut Sun and Las Vegas Aces, respectively, in the semi-finals of the 2021 WNBA Playoffs.
After finishing first (Sun) and second (Aces) in the WNBA standings in the regular season, both teams earned a double-bye in the WNBA Playoffs.
"[Playoff games] are more intense and more meaningful," Williams said. "Now teams are playing with a purpose, whereas early on in the season you are trying to find your footing and trying to find the right lineups. I think the last week or so of the season, everybody started to turn it up and you definitely started to feel the playoff intensity."
Connecticut (26-6) closed the regular season on a 14-game winning streak to earn home-court advantage throughout the playoffs.
Mompremier saw action in all 32 of Connecticut's games in 2021, averaging 1.8 points and 2.4 rebounds per contest. She increased her field goal percentage in 2021, knocking down 49.1 percent of her shots.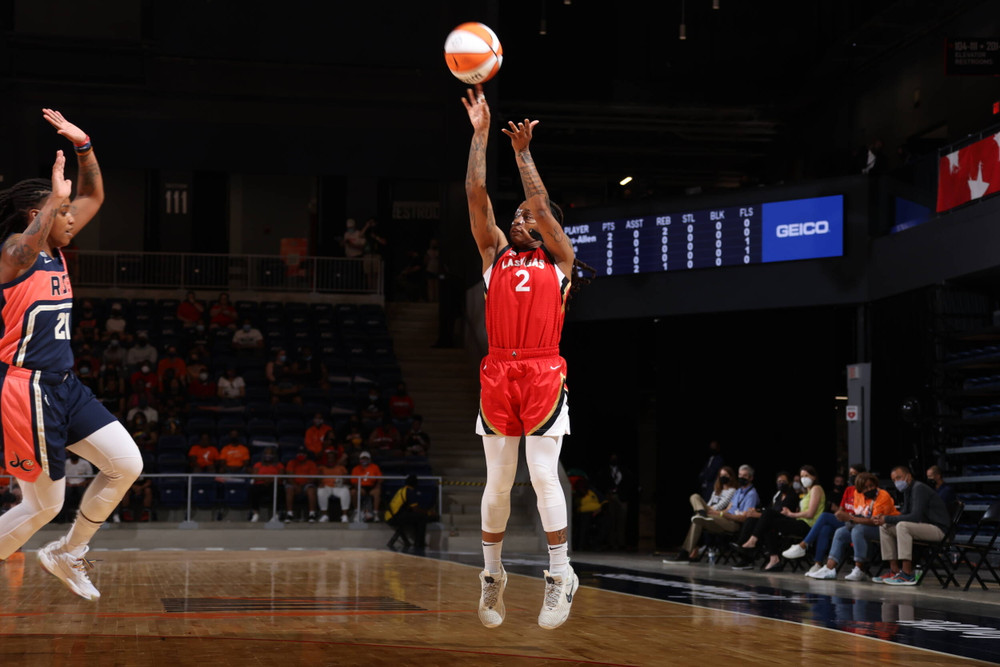 The Aces (24-8) secured the second-seed in the playoffs and have won eight of their last 10 games. Williams has been an instrumental part of the Aces' success in her first year in Las Vegas, starting all 32 games as a guard.
She is averaging 10.5 points and 2.6 rebounds to go along with 1.6 assists and 0.8 steals per contest. Williams ranks first among Aces' guards in 3-point field goal percentage, pouring in 41.8 percent of her shots from beyond the arc.
The Sun begin their playoff push at 8 p.m. on September 28, taking on the sixth-seeded Chicago Sky. The Aces' face-off with the Phoenix Mercury at the conclusion of the Sun game. Both games will air on ESPN2.