Roberts Ready to Make an Impact
CORAL GABLES, Fla. – For University of Miami freshman Jasmyne Roberts, basketball has been a part of her life since before she could talk.
"I had a little hoop when I was really little and always wanted to play growing up," Roberts said. "Finally, when I was old enough to sign up, I joined an all-boys league in the second grade. So, I grew up playing against guys that were a lot older than me."
Playing against boys forced Roberts to be a lot tougher on the basketball court and instilled determination in her.
"I wanted to quit at first because I was a little scared of the guys," Roberts said. "But once I started practicing with them and adjusted to the physicality, it was so much fun. It made me a lot stronger so, when I got to play with girls, it was a lot easier."
Roberts was fortunate to have a pair of basketball players in her extended family to model her game after during her early basketball career. Her cousins Courtney Williams and Shaneese Bailey played collegiate basketball at USF and Miami, respectively, and Williams currently suits up for the Atlanta Dream in the WNBA.
"They were both huge role models for me growing up," Roberts said. "I was able to go see each of them play in college and really looked up to them a lot."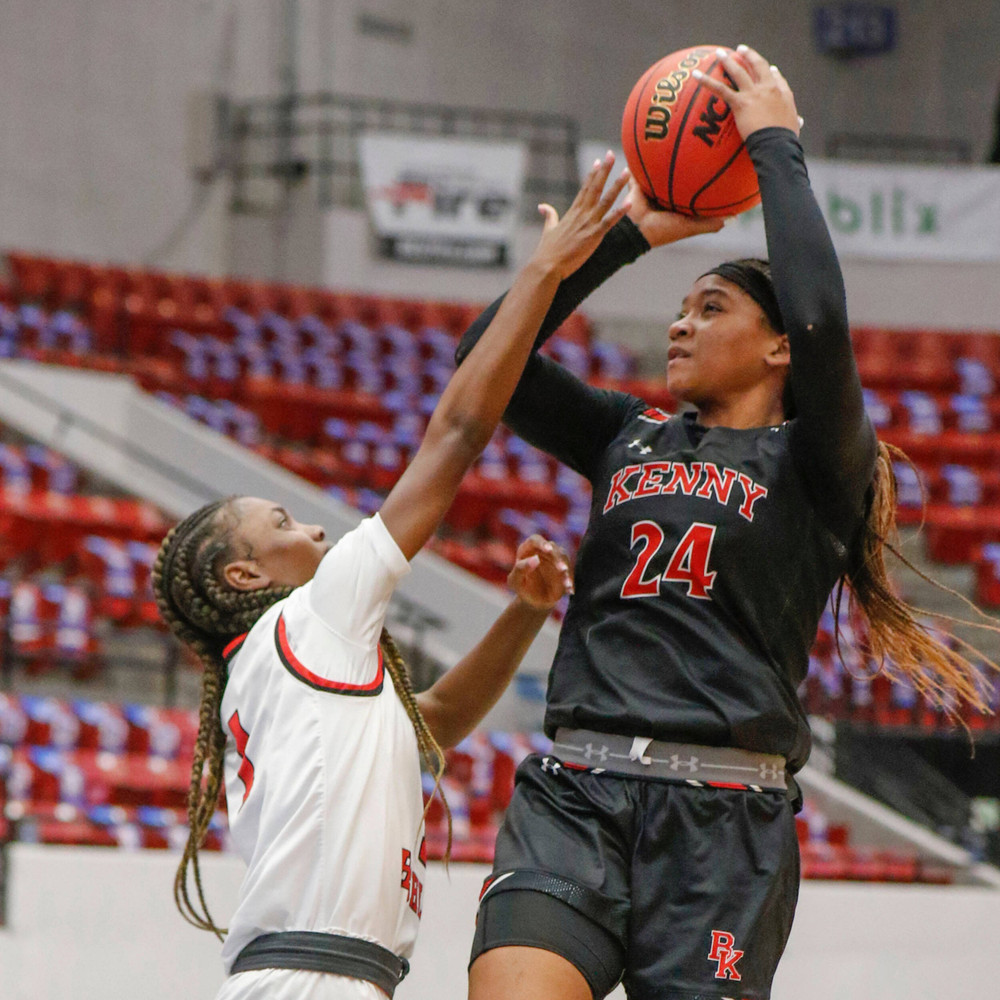 The guard made an immediate impact at Bishop-Kenny High School, where she transferred before her sophomore year. Roberts led the Crusaders to three straight FHSAA final fours and finished her high school career with 2,224 points and 1,005 rebounds.
She was named the Class 4A Player of the Year and the Greater Jacksonville High School Sports Female Athlete of the Year after averaging 21.6 points, 9.0 rebounds 4.9 assists and 3.6 steals in 2020-21.
Despite receiving offers from numerous Division I institutions, Roberts knew the minute she stepped foot on campus that Miami was the place she wanted to continue her academic and basketball career.
"When I came on my visit in 2019 and saw the campus, I realized that I could not only advance my basketball career, but also benefit from the connections I can make at UM professionally," Roberts said. "The coaching staff and the opportunity I will have on the court really made me fall in love with Miami, too."
Additionally, being just five hours from her family was appealing to Roberts as they are able to come down and cheer her on at games this season.
While the 2021-22 season is still a ways off, Roberts has been working hard to make the leap to playing basketball at a collegiate level.
"The transition hasn't been too bad because everyone on the team is very welcoming and they've helped me out a lot," Roberts said. "But it has been an adjustment waking up at 6 a.m. for [Coach Kuhn's] workouts and the going right to practice after. Also, there is a lot of terminology and Coach Katie [Meier] is a fast teach, so I have to focus a lot more than I did in high school."
A versatile and strong player, according to Meier, Roberts adds depth to the Miami roster, fitting the position-less style of basketball that the Canes play.
"I am a team player and am always going to do what is best for my team," Roberts said. "My goal for the 2021-22 season is to make the NCAA Tournament and see how far this team can go."