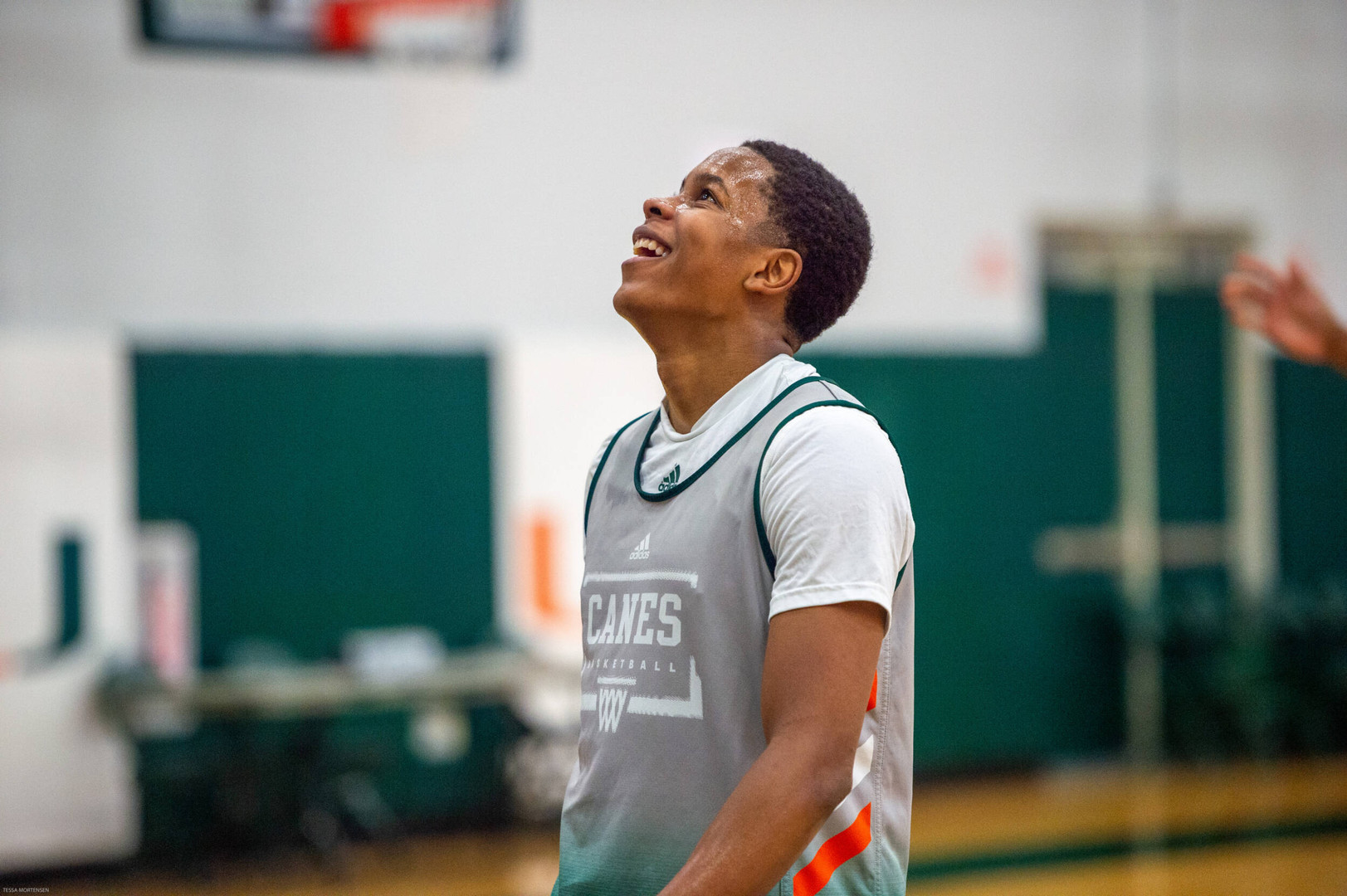 CORAL GABLES, Fla. – Charlie Moore admits it wasn't exactly the easiest way to do things.
When he made the decision to transfer from his hometown program, he knew that because of the COVID-19 pandemic there was a very good possibility he'd have to choose where he'd play next without actually seeing that place in person – or without physically meeting his new coaches.
Fortunately, he'd already been through the recruiting process once and already built a connection with Hurricanes head coach Jim Larrañaga.
That connection paid off.
"It was pretty tough, not being able to go on visits like a normal recruiting process. But with Miami recruiting me, I just felt at home with those guys. The conversations were genuine," said Moore, who was recruited by the Hurricanes coming out of Chicago's Morgan Park High School. "I could tell they really cared about me and wanted the best for me throughout the process. They felt I could really come in right away and help the team be the best it could be. That genuineness, I felt it, even through Zoom calls. My parents felt it as well. At the end of the day, I felt like it was the best decision for me."
As to whether he and his new coaches laughed about their first go-round together on the recruiting trail?
"Yeah, we definitely did," Moore chuckled. "We definitely did."
Added Larrañaga, "We had recruited Charlie out of high school. We knew him to be a terrific point guard, a terrific leader, and a terrific passer, so we felt like he would fit in immediately. And he has. He really knows how to distribute the ball, he knows how to run a team. He can score. He works hard defensively and he's going to really help us, right from the jump."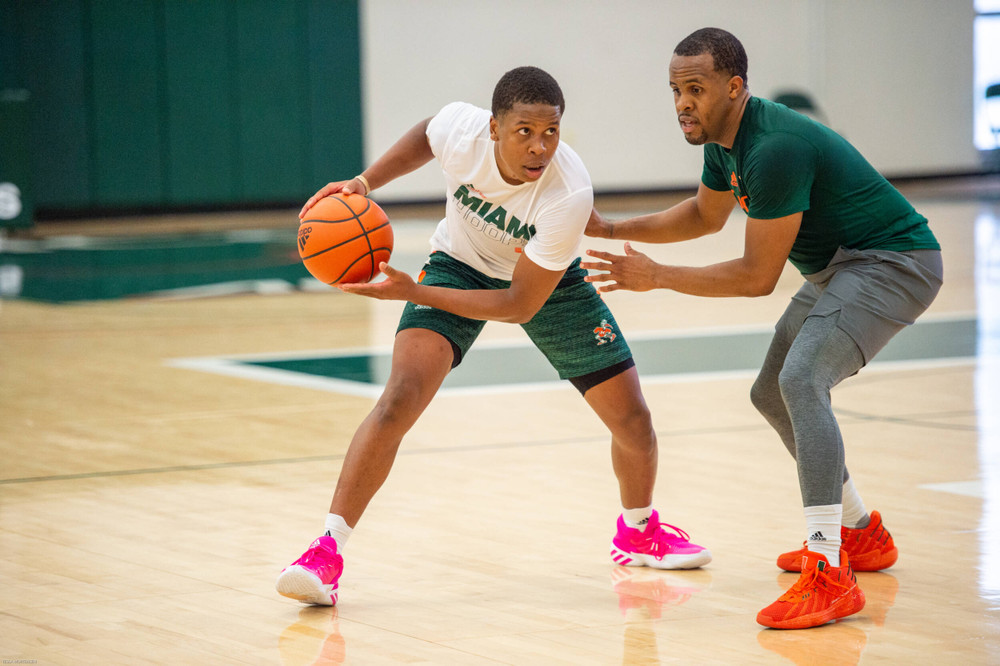 A redshirt senior who has experienced virtually all the highs and lows of college basketball game during his stops at Cal, Kansas and DePaul, Moore knows what will be expected of him when he suits up for the Hurricanes.
And the 5-foot-11 guard says he's more than ready to do his part to help Miami compete for an ACC title and put together a deep NCAA Tournament run.
No doubt his resume will help.
Last year, Moore started 15 of DePaul's 19 games and led the Blue Demons in assists (4.2), steals (1.5) and minutes (32.3). He was the team's co-leader in scoring, averaging 14.4 points per game. A year earlier, he led DePaul in both scoring (15.5 ppg) and assists (6.1).
Now, the point guard is eager to see how he matches up against the best in one of the nation's top basketball conferences.
"The ACC is one of the top conferences in the country. Coming here with great teams like Miami, North Carolina, and Duke, getting to play against teams like that is a dream come true, to be honest," said Moore, who likes to draw on-court inspiration by studying the games of Stephen Curry, Damian Lillard and Chris Paul, among others. "I always watched these teams and how they competed and now I'm in the shoes to do so myself. Coming to the ACC, I just try not to take anything for granted. Continue to get better, help my team come out with wins. That's most important. That's my big goal, helping this team be the best we can be."
Moore is no stranger to competition.
He was introduced to the game as a toddler by his father, Curtis, and he was a fixture at his older brothers' high school games, often running onto the court during timeouts to put up shots before the games resumed.
Those older brothers – Michael and Paris – didn't always take it easy on Moore when the three would play together, even if he was younger.
That, he says, helped him become the player he is today.
"I was always with them. I grew up around basketball. My dad loved basketball. My brothers played and they used to work out a lot and I would be out there with them," Moore recalled. "I always wanted to be better than my brothers, I always had that competitive spirit and basketball came within my family. Growing up, seeing it all the time, being around it all the time…Even when I was losing to my brothers. I'd run back out there and do it again. It was always fun."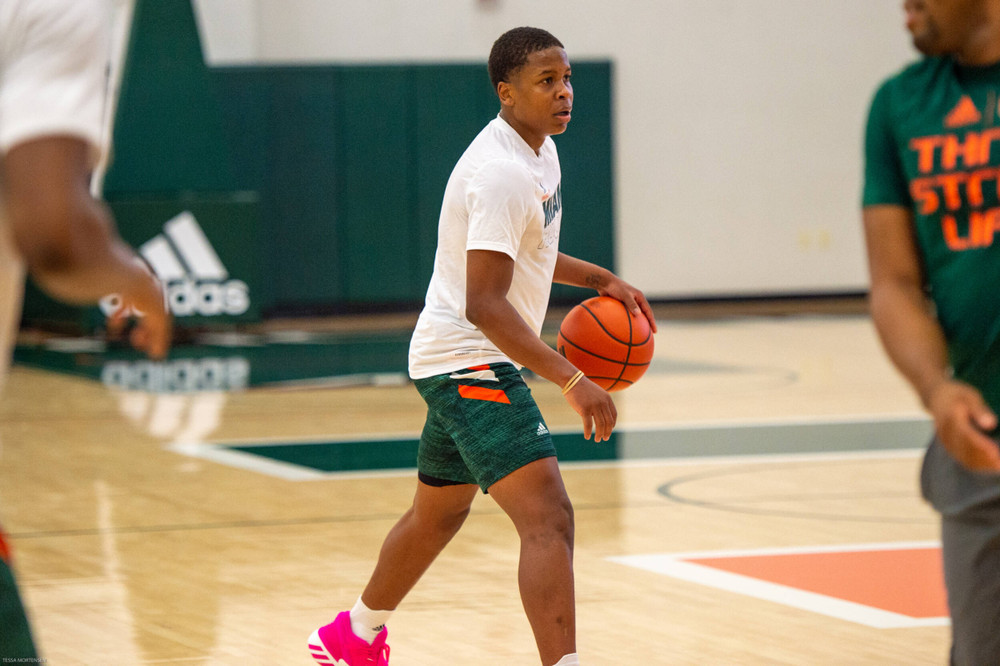 Basketball and family have always gone hand-in-hand for Moore, which is part of the reason he returned he returned to the Midwest, first playing at Kansas and later DePaul.
In 2015, Curtis Moore suffered a serious stroke that left the entire family stunned – but, Charlie Moore notes, brought them closer than ever before.
Moore transferred to Kansas and later to DePaul in order to be closer to his father as he navigated a difficult recovery.
Being nearby, he said, was crucial.
"It was tough. One day, he was up and the next day, he was in the hospital…It's a tough feeling for someone to go down like that. You're so used to them walking and doing such-and-such with them, him taking you out, him shooting and working out with you and it was tough," Moore said. "But it made me and my family much closer. And it made me a better person.
"He's doing way better now. He's still recovering, but he's feeling better than he has in a long time and that's another thing that helped me make the right decision to come here to Miami and try to create something special…I feel like things are better back at home how, so I'm not as worried as much as I once was. I can come out and play freely and do what's best for the team."
Moore knows that while his father may be watching from a distance, he'll always have the unwavering support of the man who introduced him to the game.
And he's determined to continue making him proud – and make the most of the opportunity he's now got as a Hurricane.
"My dad has always been supportive, always wanted what was best for me, always put me in situations where I could succeed," Moore said. "I don't know another way to be. It's pretty cool. It's a great feeling. It means the world to me."