Shenise "Moe" Johnson: Driven By DRIP
Two-time All-American. ACC Player of the Year. Two-thousand-point scorer. ACC Champion.
The accolades are notable, but Miami great Shenise "Moe" Johnson brings so much more to the Canes in her first season as an assistant coach.
"For me, it's all about DRIP," Johnson said. "DRIP stands for disciplined, real, inclusive and passionate. It's not something you put on. It's not a sneaker. It's about who you are on the inside; it's your habits, your core, what makes you, you."
These traits did not suddenly appear overnight for Johnson. They are the product of triumphs and setbacks, highs and lows that began at the very beginning of her basketball career in Rochester, N.Y.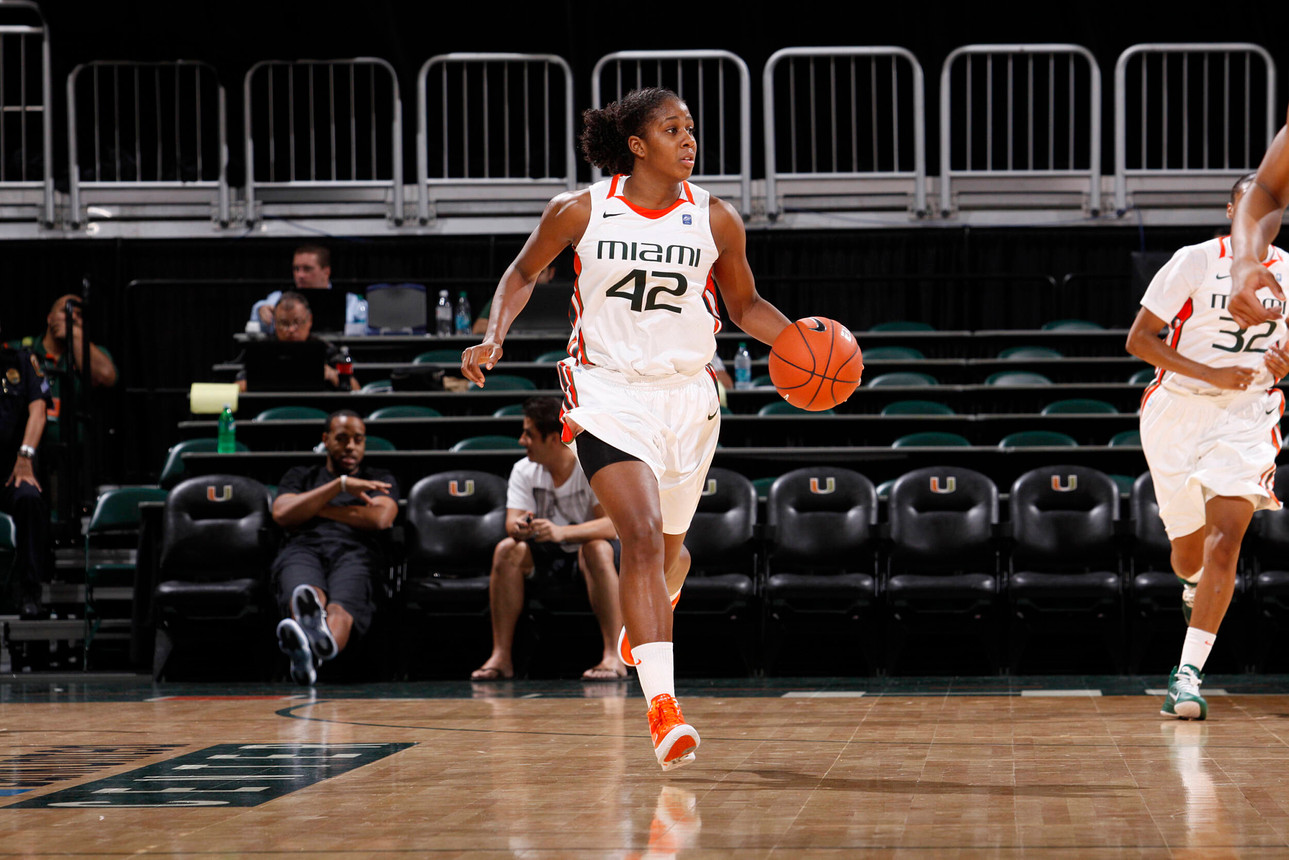 PASSIONATE
The first trait to develop for Johnson was the last letter of DRIP: passionate.
Her love of basketball started at an early age as she grew up watching her older sister play ball.
"The neighborhood I lived in had a basketball court outside that, at the time, had chain nets," Johnson said. "My older sister, Shawntalae, and I banged on the door to the facility to see if we could go inside and shoot because we wanted to hear the swish sound, the net sound."
Johnson soon joined the varsity basketball team as a seventh grader but had to work harder than any other player as she was the youngest on a team of stars.
"It was really challenging because I felt like I didn't know as much or that I didn't belong because I would make simple mistakes," Johnson said. "But my head coach, Steve Shepanski, used to always instill confidence in me and tell me to keep taking risks because I had something great inside of me."
Through it all, Johnson continued to look up to her sister, who was the star of the team.
"I wanted to be just like her, which is why I wore the number 42," Johnson recalls. "She was number 32 and I wanted to be 10 better than her."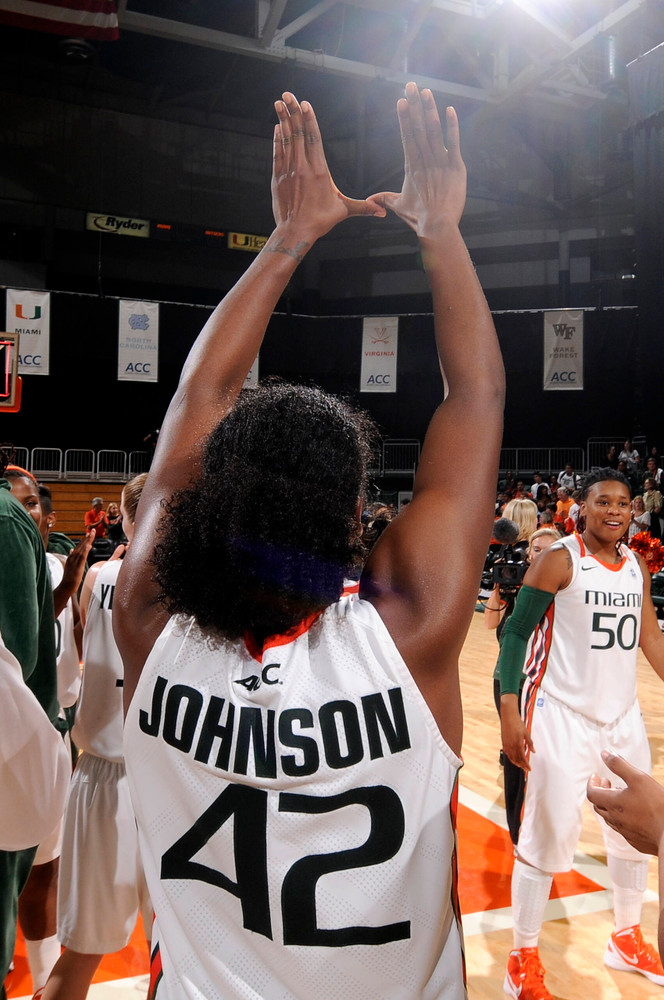 Johnson's passion for the game of basketball only grew during her high school career and, by the time she was a junior, she knew that collegiate basketball was in the cards for her.
"Junior year is when I put all the pieces together and really believed in myself enough to say, 'Hey, I can make it happen.'"
At this point, passion turned into purpose and that purpose was to play basketball at the next level.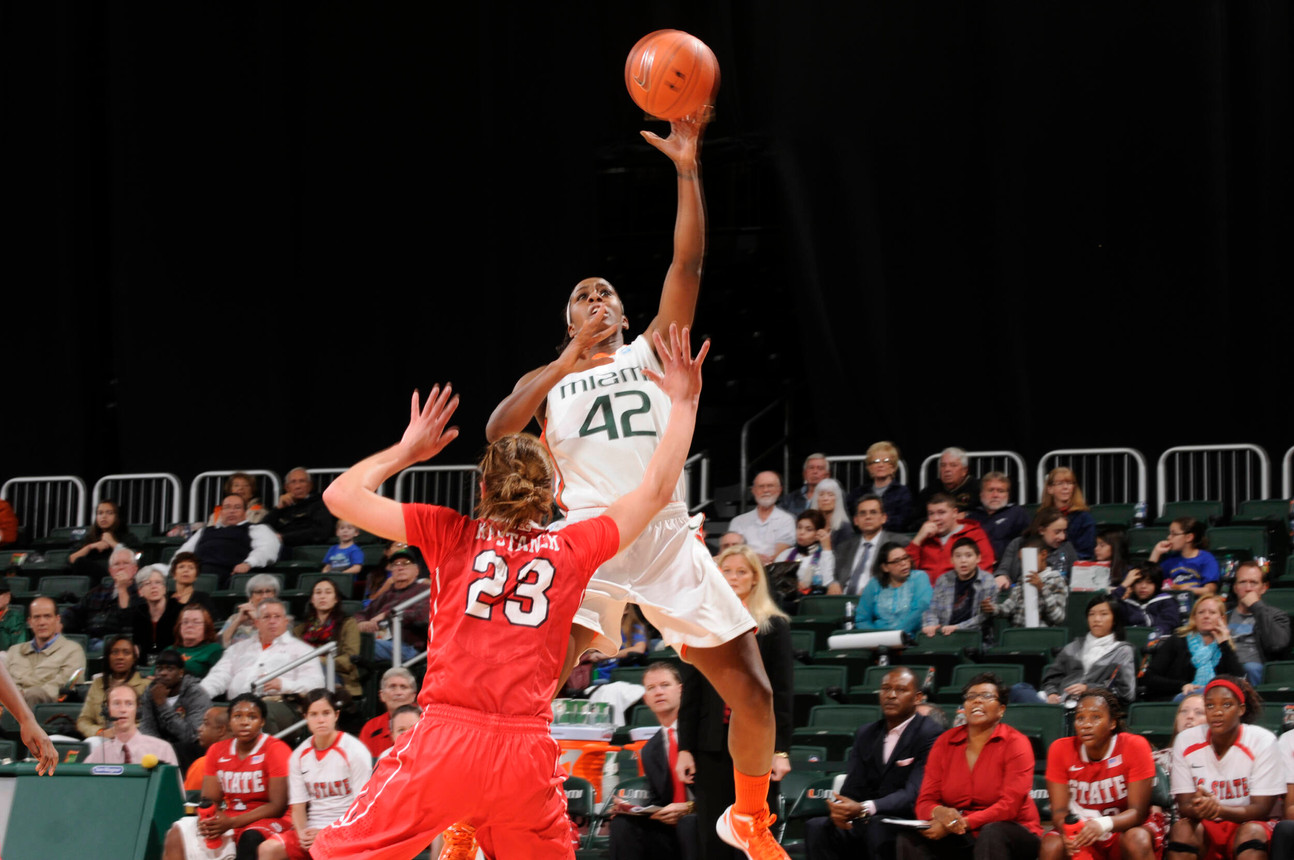 INCLUSIVE
During her recruiting process, Johnson was used to coaches telling her she was great and would go on to do incredible things. But not until she visited the University of Miami and met head coach Katie Meier did she feel like she found the right place.
"It wasn't until I got on campus where it was a deeper connection for me," Johnson said. "Coach [Meier] and I always talk about this; it was a spiritual decision. Our spirits aligned. Our visions aligned. And I went with my gut."
Through her four years as a Cane, Johnson flourished under the direction of Meier, becoming the only player in program history to tally 2,000 career points and 1,000 career rebounds. She was a two-time All-American and earned ACC Player of the Year status in 2011.
Johnson's confidence grew and her habits got better as Meier continued to challenge her not only in basketball, but mentally and character-wise. And through it all, the guard recognized the inclusive, loving environment that her head coach fostered.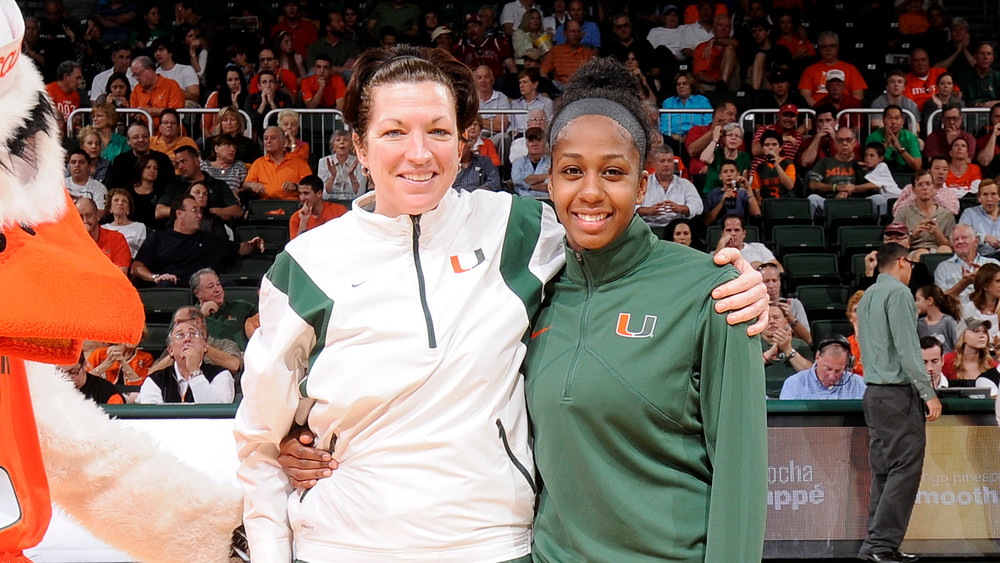 "Katie does a great job of leading with love," Johnson said. "Anyone she has ever coached, none of them can ever say that she didn't love them. Not a single player—the bad ones, the good ones, the in-betweens—you can never question whether Coach loved you and whether she had your back."
Meier's family mentality trickled down to the players and ultimately was a huge factor in the success the Canes had during Johnson's time at Miami.
"We weren't always good, but if you talk to any of the teams who won something together—like how we won the ACC together—they'll talk about adversity and the challenges," Johnson said. "The biggest thing is being able to come back together and win together and understand that you need each other in order to do that."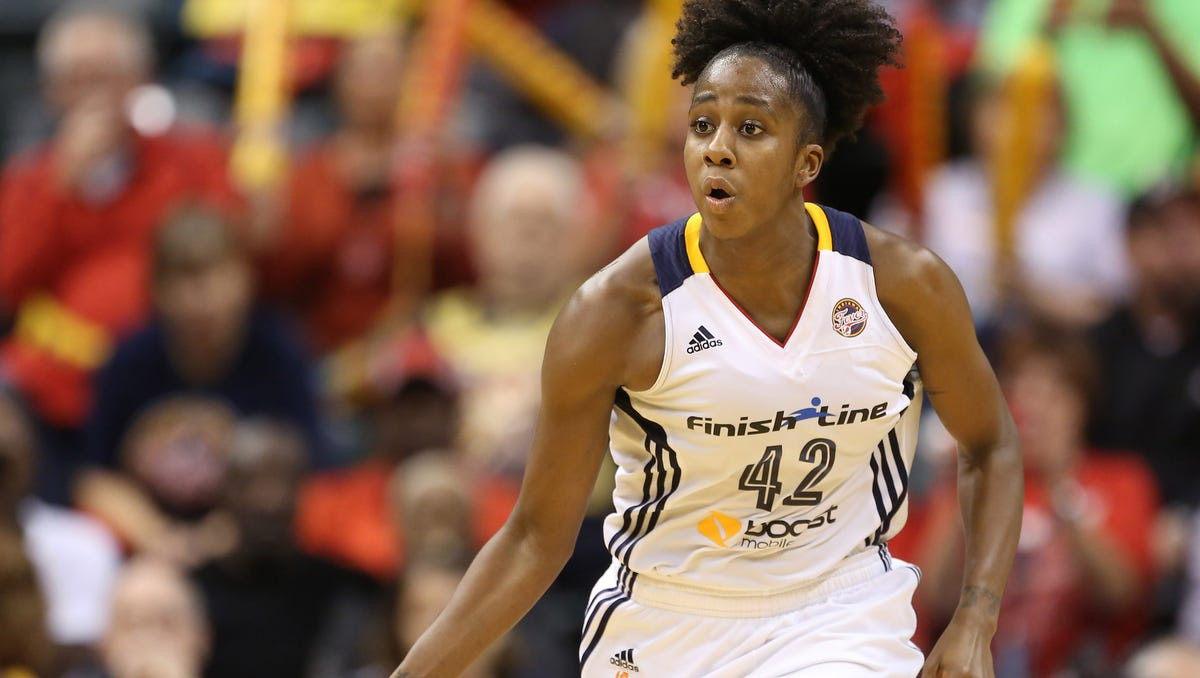 REAL
It's fitting that Johnson embraced the "real" part of DRIP as she started her professional career in the real world of the WNBA.
"The biggest lesson I learned during my rookie season was to be yourself," Johnson said. "Be yourself because I wasn't my first year. If I could go back and do it again, I would because you don't want to put a false sense of who you are out there. You have to come in and be you right away."
Johnson recognizes the fantastic job the up-and-coming hoopers are doing at being their raw, authentic selves and applauds them for speaking up and speaking out, as it was not something she did in her early professional years.
"Coming into a new situation, you want to be liked, but at the same time, you want to be great and want to beat the veterans out for their position," Johnson said. "You think you are some All-American coming from the University of Miami, but you are a rookie and just another number, so you have to adjust and plant your seeds all over again when it comes to hard work."
Johnson found her way in the WNBA, averaging double figures in two of her first four seasons as a professional, in addition to helping the Indiana Fever to the 2015 WNBA Finals. Suiting up for the Finals was a lifelong dream of Johnson's and is something that she looks back on with fondness.
"The crowd is screaming and the lights go off and you just look around and see all the people there to support you and the Indiana Fever," Johnson said. "That was the highlight because I always wanted to be there. I always wanted to be in the Finals. I always wanted to have a shot at the championship. That was a moment I will never take for granted."
Johnson rode the momentum through the 2016 season and into the following year. And then adversity hit.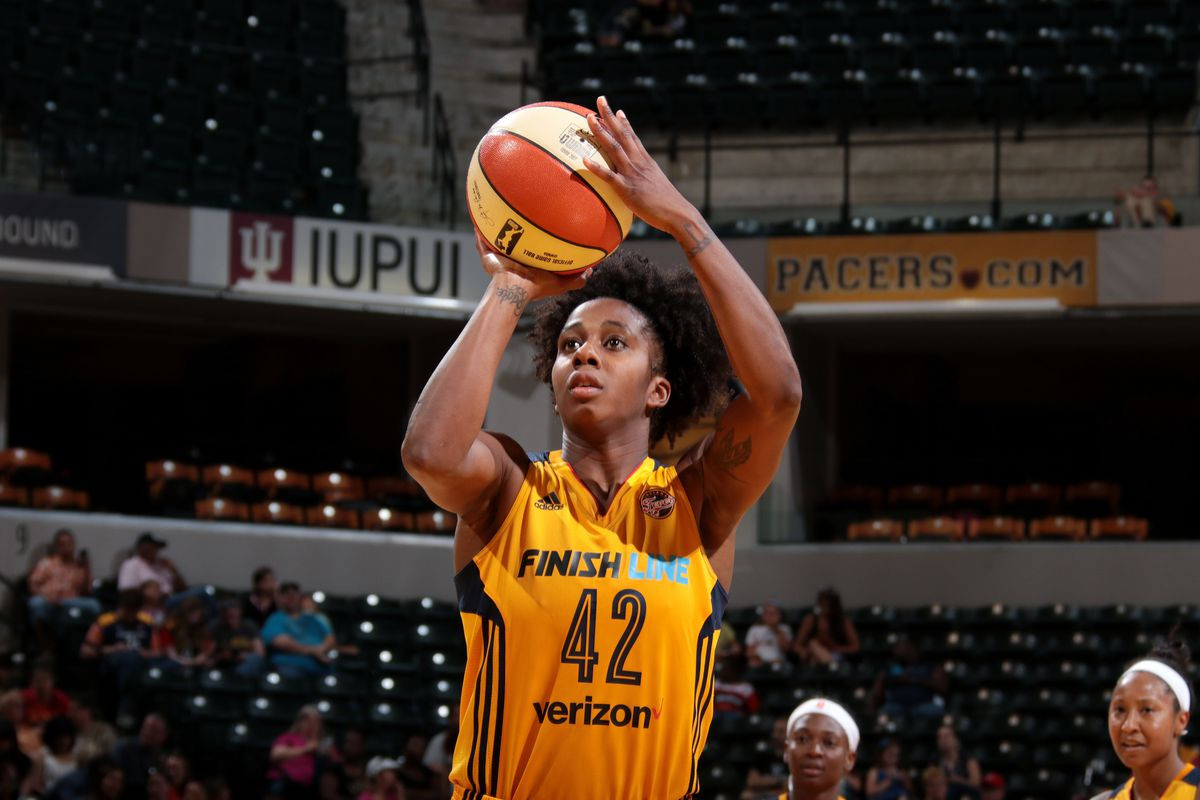 DISCIPLINED
"Coming off 2015 and having a career-best season in 2016, I was supposed to be an All-Star," Johnson reminisces. "And then, 14 games into the 2017 season, I tore my ACL."
Johnson was no stranger to discipline growing up, having worked day in and day out to be the best basketball player on the court at any given time. However, the strength and determination required to rehabilitate an ACL tear brought a whole other level to the word discipline.
"I would say structure is the biggest thing while you are injured because you are not practicing with the team," Johnson said. "I kept a steady diet of keeping myself busy, but at the same time, getting better and creating those healthy habits. You have to understand that if you don't do it right the first time, there could be other times and then there could be a time where you never come back. That resonated with me immediately. There was no skipping."
The Rochester, N.Y., native maintained a disciplined mindset through her rehab and over the next few years in the WBNA, going on to play two more seasons in the league and three seasons overseas.
That level of discipline was particularly important during her overseas career as the level of physicality and the demands made of American-born players are exponentially greater.
"They let you armbar and beat each other up," Johnson said. "If you are American, they expect you to be a lot tougher. I really liked that, in Europe, you were able to just go over there and prove yourself, which is why so many people do well who don't make it to the WNBA."
Johnson also recounts the level of pressure put on players from the United States, as they are essentially the "go-to" person on the court and are expected to not only score and rebound, but also defend the other team's best player and come out with the win.
Combine these expectations with the travel required and the numerous games played, discipline is quickly learned and perfected.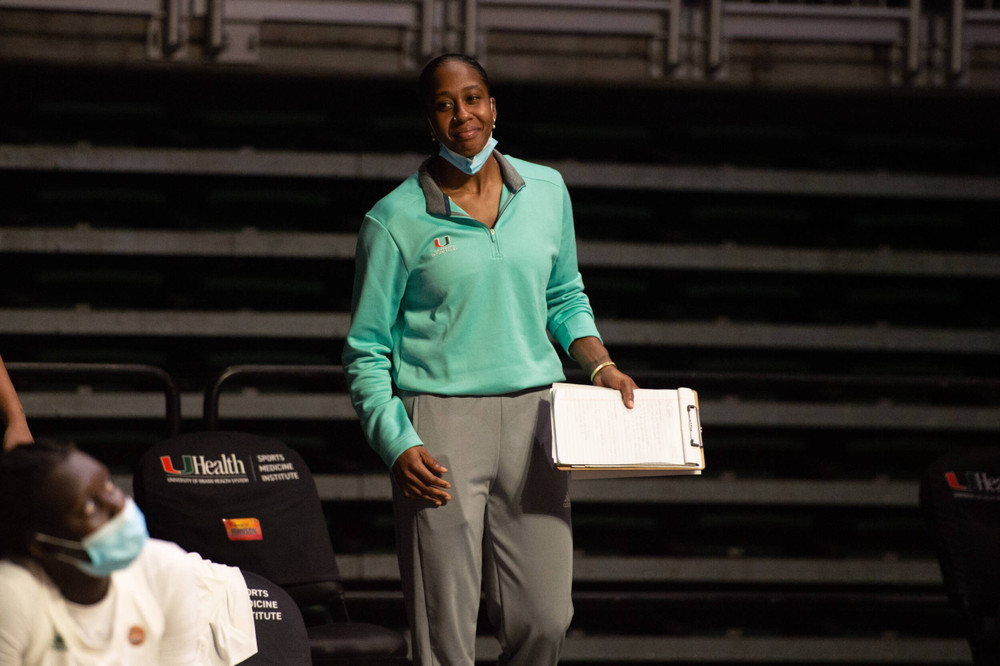 Johnson embodied the DRIP acronym throughout her entire career and now is looking to instill it into the next generation of Canes as an assistant coach at The U.
"Coaching was always in the game plan for me," Johnson said. "I always saw myself coming back here, to the University of Miami, to my alma mater. When I was here, we didn't achieve the things that I wanted to achieve. I always wanted to get to the Final Four, whether it was as a player or as a coach."
The 2012 graduate, who helped Miami to a pair of NCAA Tournament victories and a top-10 ranking, spent the 2020-21 season as the coordinator of player development, working under Meier to mentor and teach the Canes.
"When I came to the program, I was comfortable and I already knew Katie's philosophy," Johnson said. "It was very easy to implement what she wants but also have it come from the heart. The girls were able to receive it in a manner where it stuck out and Coach noticed it. Being yourself goes a long way and I was definitely myself last year, completely myself. It paid dividends."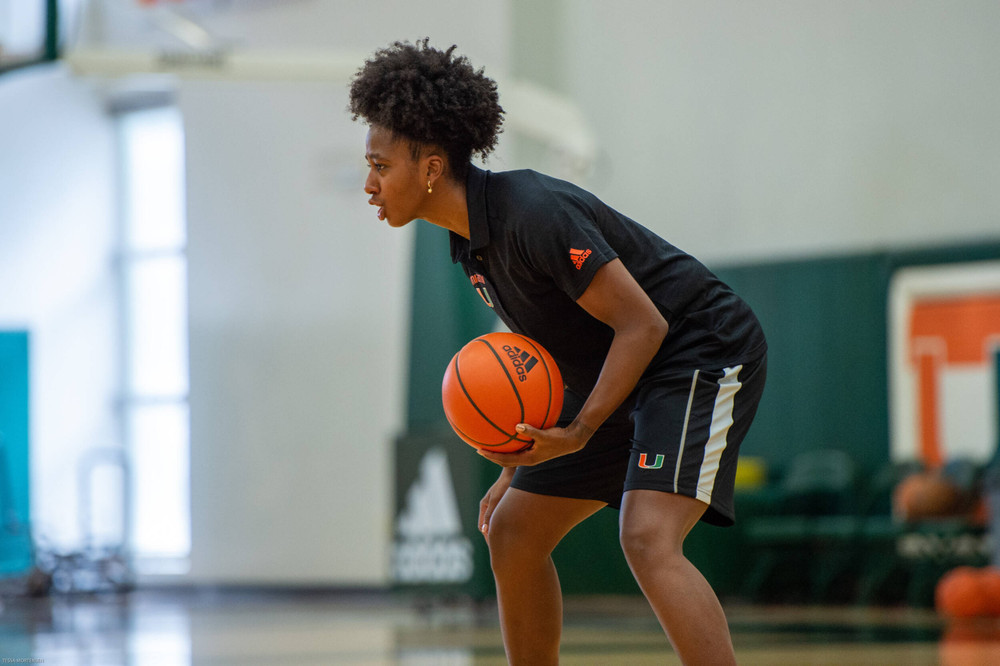 In April of 2021, Meier asked Johnson to make the uncomfortable leap into becoming an assistant coach at The U.
"I had no idea that I would be pushed into this [coaching] role so early, but I am so thankful for it," Johnson said. "If you're not being uncomfortable, you're not growing. It's okay to be vulnerable because there's power in it."
Johnson, whose name and photo adorn countless walls at the Watsco Center, knows what it takes to be successful at an elite level. Because of this, she brings a player-first coaching mentality to Miami.
"I want them to view me as someone who is going to listen to their ideas, listen to their bodies, listen to their mental, listen to their struggles, whatever they have going on," Johnson said. "I'm here to listen and I'm here to learn. I want to make sure that I'm approachable and that I don't know it all and that we can figure it out together."
Already, Johnson is experiencing the rewards of coaching.
"Seeing the lightbulb go off and seeing the girls get it and then watching them react is the most joy that I've experienced in coaching so far," Johnson said.
While she is only a few months into her tenure as an assistant coach at The U, Johnson is already leaving her mark.
When you look at the sidelines of the Watsco Center this fall, you can expect to see someone who is disciplined, real, inclusive and passionate. You'll see a sideline full of energy, full of passion and full of love, specifically emanating from Johnson.