#ProCanes Riding High Into Olympic Break
The women's basketball #ProCanes are headed into the Olympic break riding high as both Riquna Williams' Aces and Beatrice Mompremier's Sun have won five of their last seven games before the pause.
The Aces (15-6) and the Sun (14-6) currently sit in second and third, respectively, in the WNBA standings and the Sun recently clinched a spot in the Commissioner's Cup, an in-season competition for a $500,000 prize pool and the title of Commissioner's Cup Champion.
In 21 starts, Williams is averaging 9.0 points, 2.4 rebounds and 1.6 assists for the Aces. The guard paces the team in 3-point field goals made (40) and ranks second among guards in 3-point shooting percentage (39.2).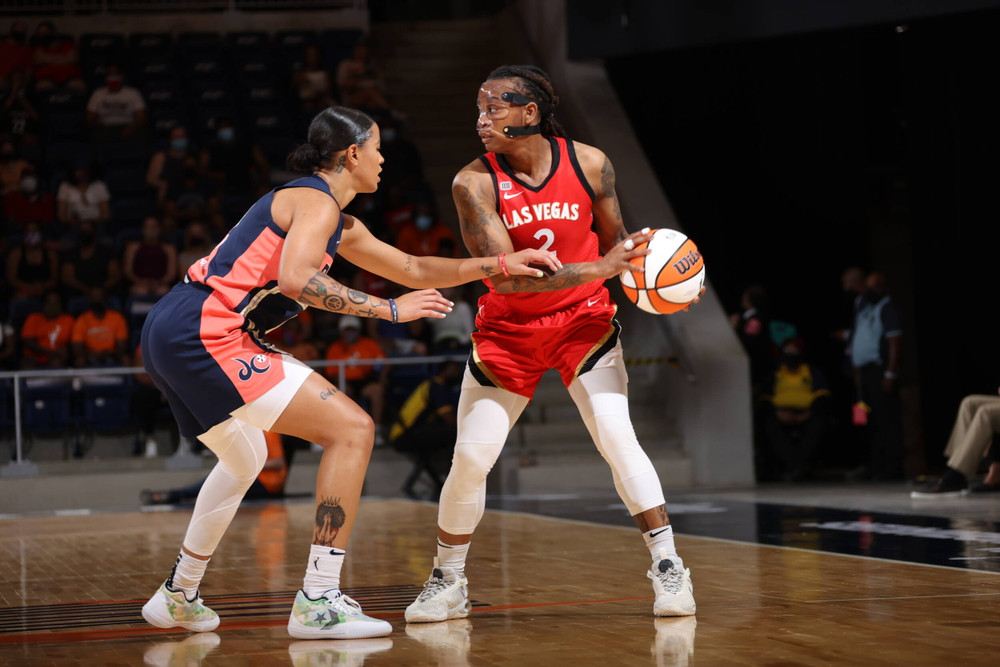 "We've started putting it all together and it's become second nature for us to come out and have a great start," Williams said in regard to the Aces recent success.
Despite the team's second-place standing, the Pahokee, Fla., native knows the Aces must remain focused heading into the Olympic break.
"Even with us getting a break, we'll still use our resources, get in the gym and communicate with our coaches," Williams said. "We'll stay professional. You still have to come back and be ready to compete at the same level you left at."
In the Eastern Conference, the Sun earned their way into the Commissioner's Cup final on August 12 thanks to a 9-1 record in Cup games.
Mompremier, in her second season with the Sun, has appeared in 20 games, averaging 1.7 points and 2.6 rebounds per contest. The forward posted her best game of the season on June 27 when she recorded four points, 11 rebounds, two steals and one assist against the Chicago Sky.
The Sun will be back in action on Aug. 12 for the Commissioner's Cup final, while the Aces do not return to the court until Aug. 15 following the Olympic break.