Erjavec Steps Onto The International Stage
CORAL GABLES, Fla. – For many, summer is a time of sun and relaxation. For rising senior guard Karla Erjavec, summer means the opportunity to compete on one of the biggest international stages in women's basketball.
Erjavec will represent the Canes at the FIBA Women's EuroBasket 2021 as one of 12 players competing for Croatia in Strasbourg, France.
"This is really exciting time for me," Erjavec said. "Being able to make the final roster for the upcoming Women's EuroBasket 2021 means a lot to me. It shows that the continuous work I've been putting in is showing and paying off."
Erjavec is no stranger to international competition, having represented Croatia at numerous U18 and U20 National Team events. Most recently, the guard played with the Croatian National Women's Team in the qualifying games for the Women's EuroBasket 2021 in November of 2020.
"Playing for my national team is a really special feeling, something I have always admired and wanted to do," Erjavec said. "It really brings me so much joy and happiness."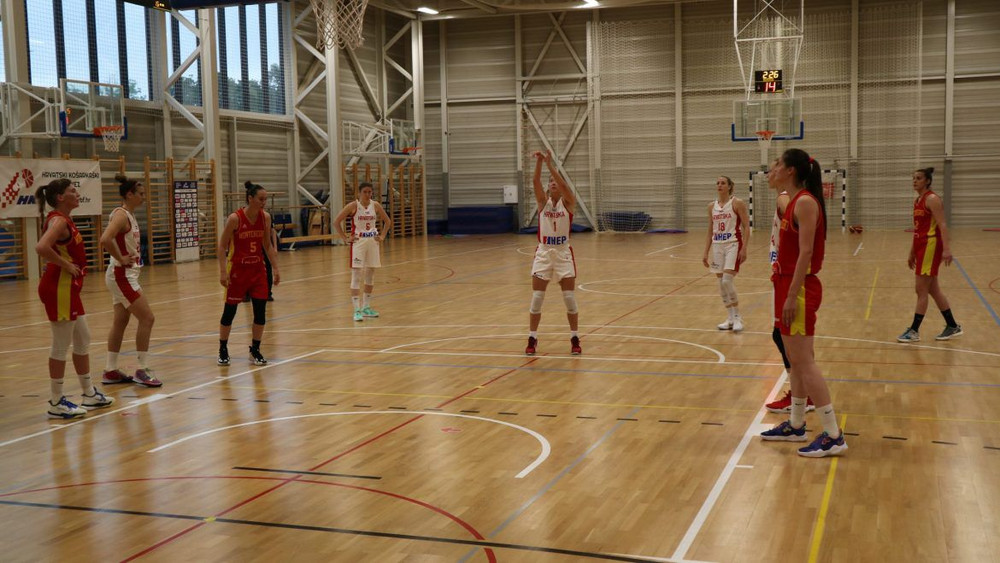 In her first season with the Canes, Erjavec 4.2 points, 2.0 assists and 1.2 rebounds per game. She made six starts as a junior and was the second-best 3-point shooter on the team, knocking down 31.9 percent of her shots from beyond the arc.
The 2020-21 season was particularly special for Erjavec as she was originally required to sit out the entire season due to NCAA transfer regulations. However, a blanket waiver issued by the NCAA in December allowed Erjavec to suit up for the Canes just three games into conference play.
Erjavec's best game of the season came against Georgia Tech on Feb. 16, when she poured in a season-high 13 points and dished five assists.
While she is looking forward to her second season with the Canes, Erjavec has some business to handle in Europe before she heads back to Miami.
"This is a big stage with a lot of great players and it's going to be an interesting tournament to be a part of," Erjavec said.
A member of Group D at the Women's EuroBasket 2021, Erjavec and Croatia will take on France (June 17, 3 p.m. ET), Russia (June 18, 12 p.m. ET) and Czech Republic (June 20, 12 p.m. ET) in pool play.
The top team from each group will automatically qualify for the quarterfinals, while the second- and third-place teams from each group will battle it out in the qualification round.