Israeli Tennis Standout Maya Tahan Finds the Humor in Tough Times
The two most important things in Maya Tahan's life are family and tennis, in that order. Ask her about her proudest moment and she'll tell you about the three separate times she represented her home country of Israel in the Federation Cup. Her idol? Roger Federer, obviously. Her future? Tennis pro. Easy. Ask her mother about her daughter's other interests and she'll laugh and tell you, "Nothing." But the one thing Maya Tahan loves more than tennis is her family.
With three sisters, it's no wonder the 22-year-old standout has learned how to succeed in a team. Known for her doubles play on the court, Tahan, the second of four, is known within her family as "the organized one."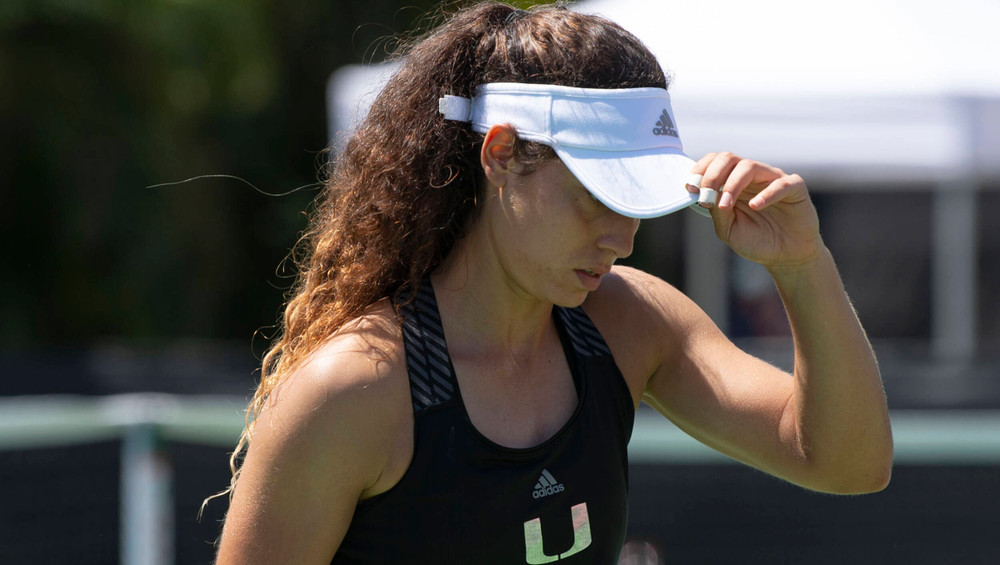 "She's a little bit tight, a little strict," her father, Gil, a colonel in the Israel Defense Forces, said. "She demands a lot from herself and from her family."
But Tahan is also the one who makes them laugh with her celebrity imitations and "unusual" sense of humor. In her limited free time, she watches Israeli reality TV and standup comedy in Hebrew to help clear her head. She can make any situation funny—even a missile threat.
When Tahan was still in Israel, an alarm sounded one night to warn the family that a projectile from Gaza, where the Israeli-Palestine conflict is in full force, was headed to their neighborhood in central Israel. It was Tahan who sprang into action, waking all her sisters and mother (her father was away on vacation) and getting them to the shelter downstairs. It's a harrowing story, but Tahan laughs the whole way through, telling me about how hilarious it was when her mother, Merav, forgot that her husband was on vacation amid the confusion.
"[The blast] was pretty close to our house, so we were really lucky actually," Tahan admits. "I was the only one who was awake and ready to do everything. But it was funny."
It's clear where Tahan gets her sense of humor from. When asked if everyone was okay, Gil Tahan quickly interjects, "Yes, I was very okay in the snow in Austria."
He goes on to describe a girl who chose to be homeschooled so that she could devote more time to tennis, a girl who skipped the parties and social life of a normal teenager so she could wake up early and go to practice, a girl whose quick thinking could have saved her family's lives and whose storytelling makes a scary situation into one of the family's favorite stories.
"We like to do things together," Tahan said. "It's never boring. With each of [my sisters], I have something special." She talks about late night chats over ice cream with her younger sister, inside jokes, and cooking competitions that her parents refuse to judge so as not to hurt anyone's feelings. (But yes, Tahan does think she won.)
Her longtime coach, Eyal Omid, works for the International Tennis Academy, where most of the best players come from. He says Tahan is "one of the best" tennis players he's ever worked with because of her dedication and discipline. After a bad loss, many players will take some time off to rest and clear their heads. Not Maya Tahan. After every loss, she is back in practice the next day.
The night before her first international tournament, Tahan called Omid to tell him she didn't want to play. "[She said] she's not ready, she's not sure about her tennis [skills], and she doesn't feel confident." By the end of the week, she had won the tournament.
"I was proud of her every day, [of] her willingness to improve," Omid said. "What's very interesting about her is that she's an all-around player. She can play many, many different ways. I think she's still looking for the best style of tennis that will make her the best player she can be."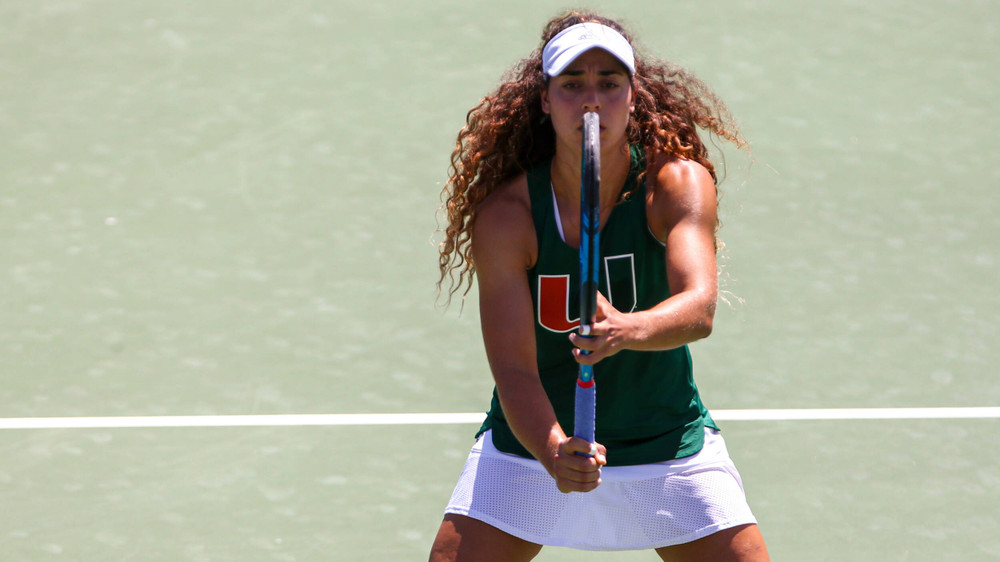 University of Miami head coach Paige Yaroshuk-Tews is hoping to help Tahan find that "vision."
"Maya's been working hard [and] doing a good job," she said. "For us, it's pretty straightforward [considering] what type of game she needs to play. We're working to cross that bridge with her. She's got a long way to go… but she's moving in the right direction."
It's this uncertainty that causes Tahan to doubt herself at times, but it's also what led her to the University of Miami. She wanted to get out of her comfort zone.
The young Israeli tennis star received offers from several American universities even before she had finished her mandatory two-year service in the Israeli military, but ultimately chose Miami over Baylor and Ohio State. The Tel Mond native has helped push Miami into a top 25 ranking this season and is still deciding on an area of study. If only crisis management or standup comedy were offered, she could be a double major.