CORAL GABLES, Fla. – One of the most prolific players in University of Miami women's basketball history is coming home as Shenise Johnson became the newest member of the Hurricanes' coaching staff on Tuesday.
A four-year standout at Miami, Johnson will serve as an assistant under head coach Katie Meier.
"I couldn't be more proud and excited to announce the addition of Shenise 'Moe Moe' Johnson to our coaching staff," Meier said. "Our journey together has been so powerful and impactful, and it just feels right to give her this platform to impact others. She's a phenomenal teacher and competitor, as well a big-time motivator."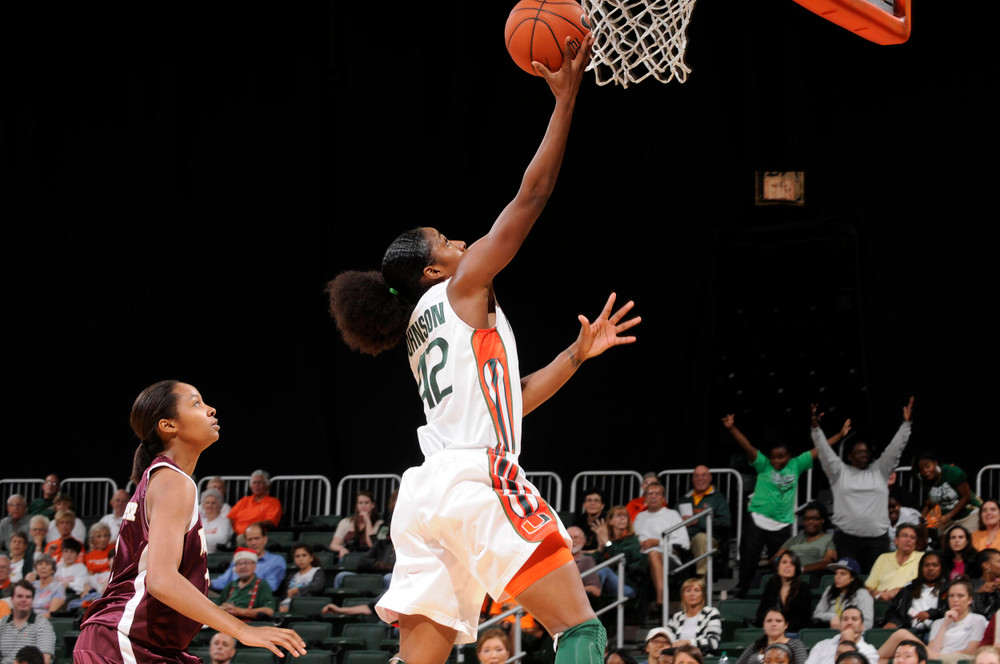 Johnson is no stranger to Coral Gables, Fla., having donned a Miami jersey from 2008-2012. She finished her illustrious career near the top of the Hurricanes' leaderboard in numerous categories, ranking first all-time in steals (401), second in rebounding (1,020), third in scoring (2,262) and fourth in assists (556). Johnson is the only Cane to reach 2,000 points and 1,000 rebounds at Miami.
The guard helped the Miami program make monumental strides during her time as a Cane, taking the team from a 2-12 ACC record in 2008-09 to becoming co-regular season ACC Champions (12-2) in 2010-11. A two-time Associated Press All-American and the 2011 ACC Player of the Year, Johnson not only took the Canes to back-to-back NCAA Tournaments, but also helped the program achieve its highest ranking (fifth) in program history.
"It means a great deal to be part of a Katie Meier program once in a lifetime, but twice is truly a blessing," Johnson said. "It's a testament to who Katie is as a leader that I couldn't get enough the first time around. I had to come back for seconds. I'm most excited about giving back to these amazing young ladies who also share the same pride as I do for The U."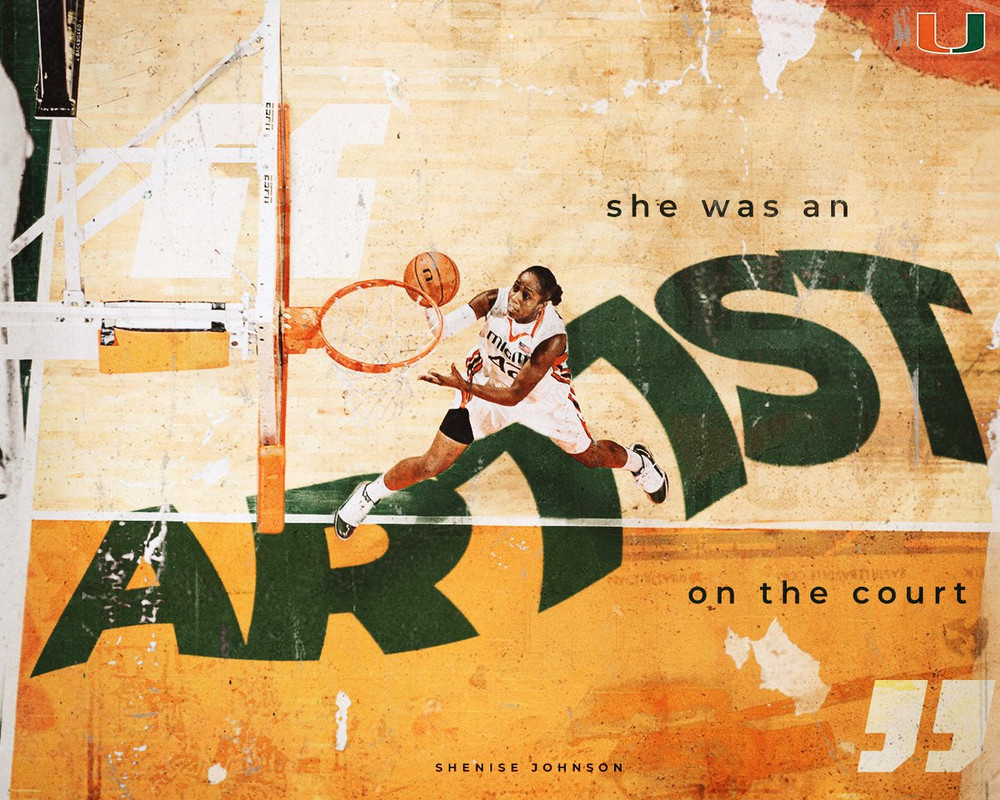 Following her time at Miami, Johnson became the highest-drafted player in program history when she was taken fifth overall in the 2012 WNBA Draft by the San Antonio Silver Stars. She spent the next nine seasons playing professionally in the league, averaging 8.2 points, 3.6 rebounds and 1.8 assists in her eight-year WNBA career.
Johnson also played professional basketball overseas in places like Slovakia, Turkey and Israel.
"Having played in the WNBA and internationally for almost a decade will make adapting to this environment easier," Johnson said. "I'm used to building relationships with new teammates, coaching staffs and GMs almost annually. From an Xs and Os standpoint, I can see the game through the players eyes. The evolution of the women's game changed about every three years in the league and usually the college women's basketball was right behind us. I'm equipped to give these young ladies the keys they need to not only get to the next level, but also to sustain a long career."
The Henrietta, N.Y., native not only brings a wealth of knowledge and experience to the U, but also a dedication to being great, something Meier knows will make her a strong addition to the staff.
"Her success on the court, as amazing as it has been, will be surpassed by her impact as a coach," Meier said. "Like me, [Shenise] wants the absolute best for this program and it's quite obvious that there is no better person to mentor these young ladies than Shenise Johnson."
The Miami sideline is a familiar place for Johnson as she most recently spent the 2020-21 season working as the coordinator of player development for the Canes.
"As the coordinator of player development, I learned that you have to commit fully to the process," Johnson said. "The kids know if you are faking the funk or having a bad day. Transparency and honesty go a long way in this profession and I'm thankful I can come in and be my raw self."
Johnson becomes the second Miami great on the Canes' coaching staff alongside current associate head coach Octavia Blue.