Fitzroy Anthony Elevated to Assistant Head Coach
CORAL GABLES, Fla. – University of Miami assistant coach Fitzroy Anthony has been elevated to Assistant Head Coach, announced by head women's basketball coach Katie Meier Friday.
"Fitzroy has proven himself to be a tireless worker, a relentless recruiter and a fantastic player development coach," Meier said. "He's made such a huge impact in his role as a defensive coordinator and his ties to South Florida make him an invaluable recruiter and member of the staff."
Anthony recently finished his sixth season as an assistant coach with the Hurricanes and helped coach Miami to four straight NCAA Tournaments in his first four years with the program.
The Antigua native has worked with six All-ACC performers and a pair of WBCA Honorable Mention All-Americans in Adrienne Motley and Beatrice Mompremier. With Anthony on staff, Miami holds a 120-64 overall record and has turned in four 20-win seasons.
"I'm extremely grateful to Coach Meier and our administration for trusting and believing in me enough to give me this opportunity," Anthony said. "It means everything in the world to have their backing and for them recognize the hard work I've put in."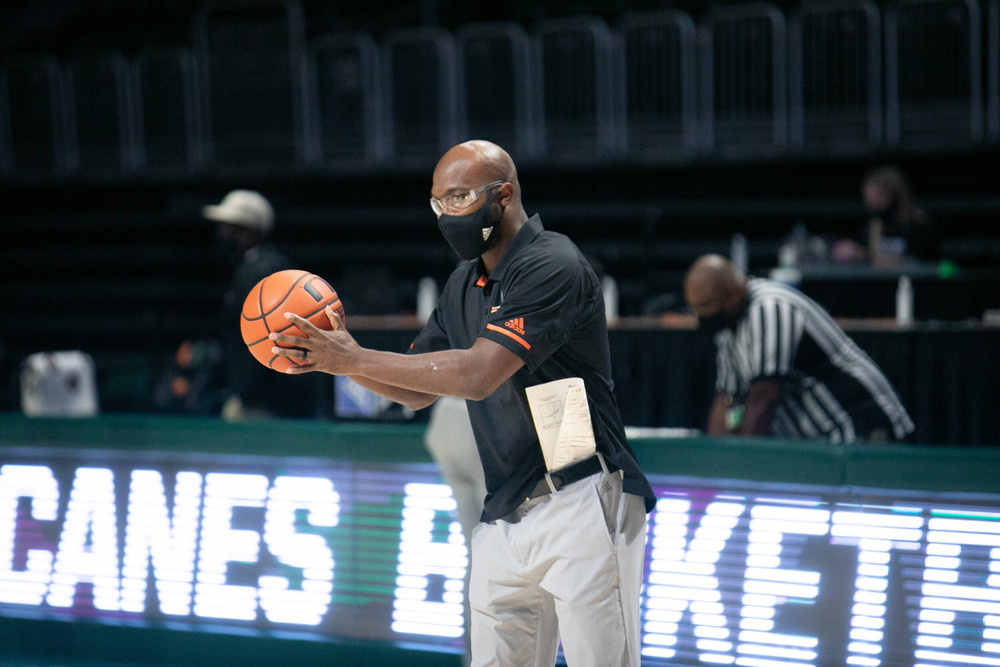 Anthony primarily works with the guard group at Miami and is responsible for the Canes' defensive game plan throughout the season. In 2020-21, Miami held its opponents to 66.9 points per game, good for sixth in the ACC.
Under Anthony's tutelage, then-junior Mykea Gray paced the conference in steals in 2019-20 (2.1) and earned a place on the All-ACC Defensive Team. Gray was the first Miami guard to be named to the team since Shenise Johnson in 2011-12.
"Fitz is truly a worker," Meier said. "He brings a positive, high-energy attitude to the gym and the players know that they are going to work when Fitz is around."
Ready for his seventh season at Miami, Anthony knows that there is more work to be done.
"Our goal is always to advance far in the postseason and I am willing to do anything I can to make that happen," Anthony said. "We are all excited to put the best version of ourselves on the court next season and to show what Miami women's basketball is all about."