Ajagbe Finishes 12th at NCAA Indoor Championships
FAYETTEVILLE, Ark. – Debbie Ajagbe closed out the 2021 indoor season finishing 12th in the NCAA in the Division I women's weight throw.
"Debbie had a great indoor season, including another big ACC Indoor Championships," director of track and field Amy Deem said. "I know this isn't exactly the result she was looking for, but I know she will carry the momentum she's had this indoor season to have a really strong outdoor year."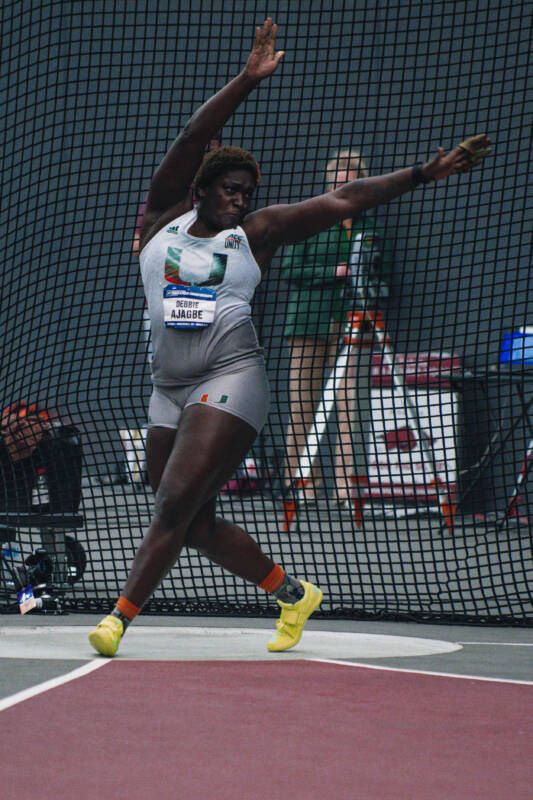 On her third throw of the competition, Ajagbe recorded a mark of 20.38m, her third best throw of the season.
Ajagbe closed out her senior indoor season adding USTFCCCA Second-Team All-American honors. Her indoor campaign also featured an ACC indoor championships third-place finish in the weight throw and was the back-to-back shot put and women's championships field MVP.
Miami will make its way to the track at the Randall Tyson track on Friday in the women's 60m hurdles with Tiara McMinn, Alfreda Steele in the 60m dash and Kayla Johnson in the 800m.