Harden Named ACC Player of the Week
CORAL GABLES, Fla. – Miami redshirt junior Destiny Harden has been named Atlantic Coast Conference Player of the Week, as announced by the league Monday.
The accolade comes following a pair of terrific outings for Harden, who averaged 18.0 points and 4.5 rebounds over the weekend. The Chicago native led the Canes in scoring against both Wake Forest and Clemson.
Against Clemson, Harden tallied a career-high 21 points on 9-of-15 shooting to lead all scorers. It was her third 20-point effort in the last six games and fourth of the season.
Harden was an integral part of both wins for the Canes, posting double figures in the second halves of both games to seal the victories for Miami.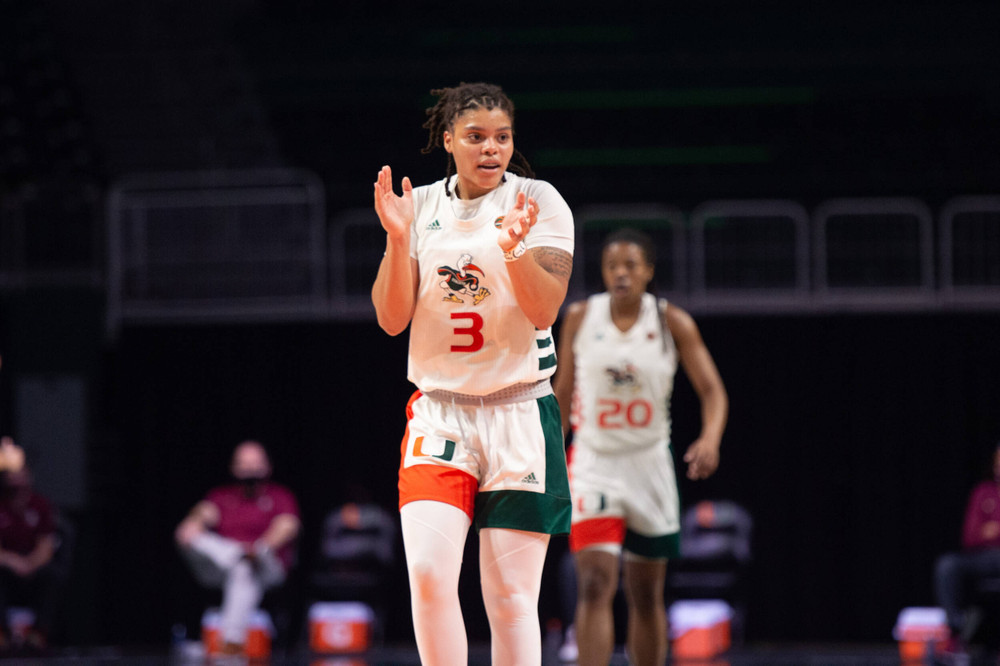 The forward ranks first on the team in rebounding (5.1) and second on the team in scoring (10.0) this season, as well as paces the Canes in shooting with a 49.1 percent clip.
This is the first ACC weekly honor for Harden, who joined the Canes ahead of the 2018-19 season after two years at West Virginia. She is the first Miami player to claim the ACC accolade since Beatrice Mompremier in December of 2019.