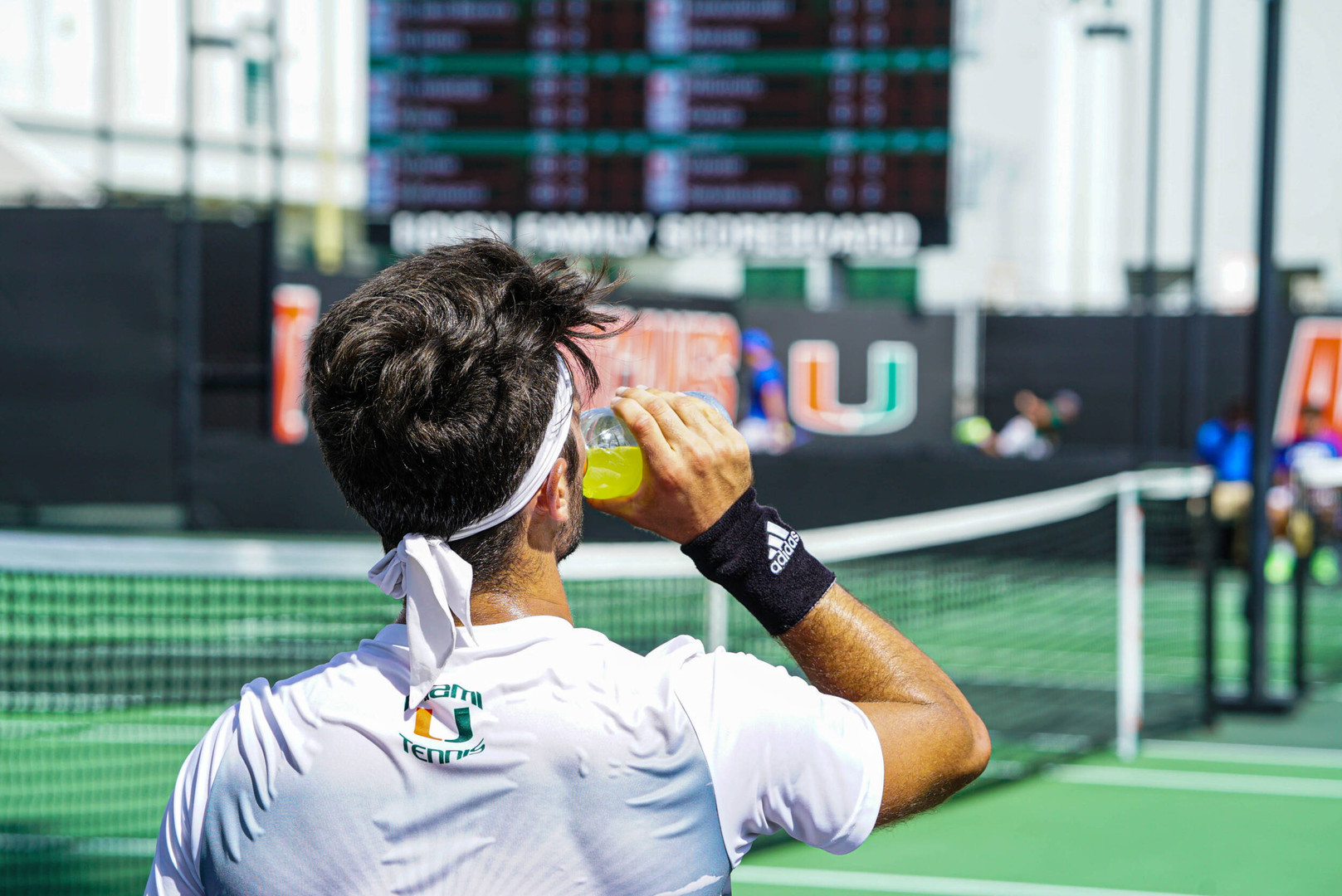 CORAL GABLES, Fla. – The University of Miami men's tennis dropped Saturday's home match to FGCU, 4-3, at the Neil Schiff Tennis Center.
The Hurricanes (3-3, 2-0 ACC) got off to a fast start, but were unable to hold on against the Eagles (1-4).
In doubles, No. 22 Franco Aubone and Benjamin Hannestad earned a shutout victory against Pedro Maciel and Juan Montes, 6-0.
On court 3, Bojan Jankulovski and Stephen Madonia improved to 3-1 as a doubles pair after defeating Alessandro Conca and Feliks Sakalauskas, 6-1, to clinch the doubles point.
On court 2, Max Damm and Magnus Johnson held a 5-2 advantage against Stefan Milicevic and Adria Soriano Barrera, prior to the point being clinched.
In singles, Miami quickly tripled its lead after Jankulovski and Oren Vasser earned straight-set victories on their respective courts.
In the first singles match to conclude, Vasser moved past Sakalauskas, 6-2, 6-2. Moments later, Jankulovski secured court 2 with a, 6-0, 6-2, triumph over Montes.
On the remaining four courts, the Eagles claimed the opening sets.
On court 3, Randy Wilson defeated Hannestad, 6-4, 6-4, before Aubone dropped his first match of the spring, a 3-6, 4-6 loss to Gugli Stefanacci.
The final two matches entered third sets, with the Eagles evening the overall match score at 3-3 once Johnson topped No. 34 Soriano Barrera, 7-5, 2-6, 6-2.
In the final match to conclude, No. 64 Milicevic came up short against Conca, 3-6, 6-1, 6-7 (3-7), as FGCU completed the comeback.
Up next, the Hurricanes will look to regroup as they are set to play four consecutive conference road matches. The stretch opens in Charlottesville, Va., as Miami faces Virginia Friday at 2:30 p.m.