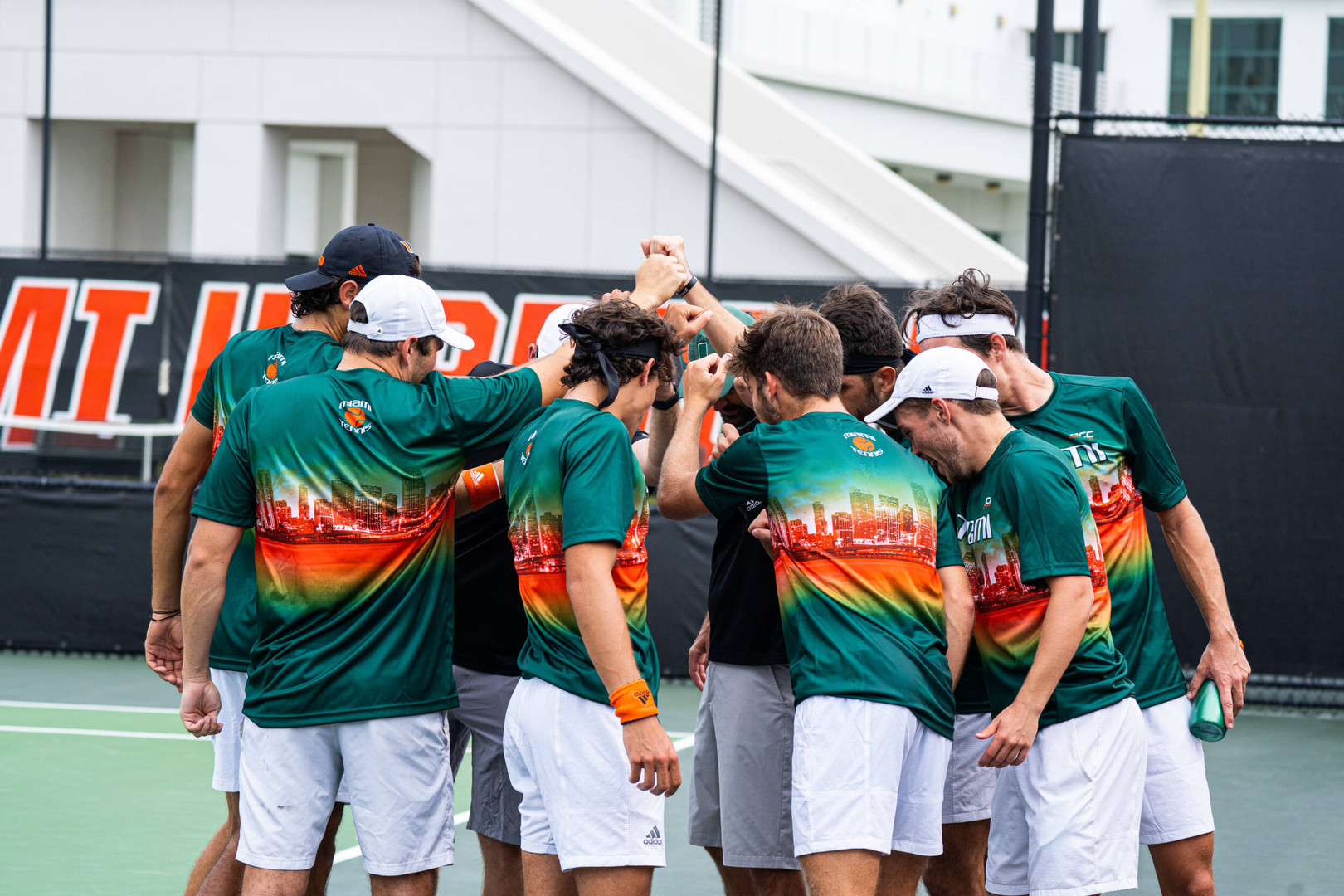 CORAL GABLES, Fla. – The Atlantic Coast Conference.
One of the most competitive and elite conferences in all of collegiate tennis, the University of Miami men's tennis team understands the importance of every match that is played in the ACC and how crucial every point is on match day.
A conference that has crowned five of the last 10 NCAA team champions, while being represented on collegiate tennis' biggest stage nine times in the last decade, the intensity during both the conference's regular season and tournament is unmatched.
On Friday, the Hurricanes are set to open its grueling 12-match slate at the Neil Schiff Tennis Center against Georgia Tech at 3 p.m.
Winning 11 of its last 17 ACC regular season and tournament matches, the veteran led Hurricanes are eager to take on the nation's top teams and understand how important each of those 12 matches will be.
"This is going to be my fourth ACC season and being a senior I have learned a couple things over the years," Jankulovski said. "One thing that is important to staying at the top of our conference, is knowing that there are no easy matches. This conference is amazing from top to bottom, so it doesn't matter if you are on the road or at home, every match is going to be a battle. There are no easy matches and there is never a match where we can say, 'Oh, we can beat this team easily.'
"I would describe the ACC as the best conference in the nation," Jankulovski continued. "We have so many teams in the top 10, top 20. And even teams that are not ranked, are very highly rated in collegiate tennis."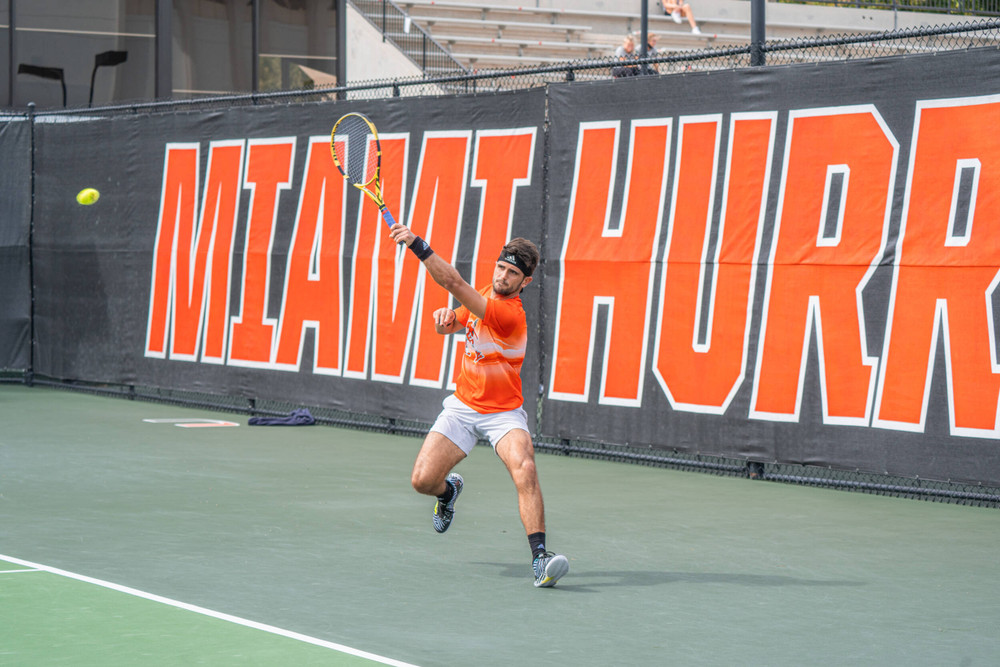 The Hurricanes enter the match with a 1-2 mark, most recently splitting a pair of neutral site affairs with Auburn (W, 5-2) and Tulane (L, 6-1) in Tallahassee, Fla.
Returning to the Neil Schiff Tennis Center for a week of training prior to Friday's conference opener, the Hurricanes have been working hard to make adjustments and fine tune some areas in order to help the Canes get back to their winning ways.
"We have been working hard all week trying to correct some of the areas that haven't been working the past couple weekends," Jankulovski said. "We have had a shaky start and certainly do not like the way we have started the season. So, we need to bounce back and we know how important ACC matches are. Every ACC win helps push us towards our goals this season, but we will need to show up in both doubles and singles if we want to have a chance tomorrow and in the future."
"After a long time away from competing I believe the team has learned from each match we've played so far," Miami assistant coach Darragh Glavin said. "We continue to remain focused on improving each day and are excited for conference play starting this weekend.
"Our mindset heading into our first ACC matches is going to be similar to the three matches we've played so far. We need to be tough and ready to fight for each other until the end," Glavin added. "We will enjoy being out there competing."
In the first ACC match of the season, the Canes will play a 5-2 Georgia Tech Yellow Jacket squad, led by the nation's 59th ranked singles player, redshirt freshman Andres Martin.
In doubles, the Yellow Jackets boast a pair of ranked pairs, with Marcus McDaniel and Pablo Schelcher sitting at No. 31 and Martin and Keshav Chopra at No. 41.
On Sunday, the Hurricanes will close out the weekend hosting Clemson at noon. The Tigers enter the contest with a 4-3 mark ahead of their ACC road opener against Florida State on Friday.
Fan attendance at the Neil Schiff Tennis Center for all Miami home men's and women's tennis matches will be limited to immediate family members of the participating teams.