Miami Renews Rivalry With Florida State
CORAL GABLES, Fla. – It's rivalry week in Coral Gables, Fla.
Following a 10-day break, the Canes are back in action against the Florida State Seminoles on Sunday at the Watsco Center.
The rivalry between Miami and Florida State dates back to the early 1970s. There is no opponent the Canes have faced more in program history than the Seminoles as Sunday's contest will be the 63rd overall meeting between the two schools.
Since Miami joined the ACC ahead of the 2004-05 season, the Canes and the Seminoles have met at least twice a season for 16 straight years.
Knowing the task that lies ahead, Miami used the break to regroup and refocus following a double-digit loss to Georgia Tech.
"There were a lot of things that we had to address and we had time to address them," head coach Katie Meier said. "Hopefully that comes to fruition and results in us playing a lot cleaner and a lot more together."
The Canes have struggled with consistency this season as any number of players could score in double-figures on a single night. But which players will show up has been the question.
"We're great at times, but we haven't been consistently good," Meier said. "To be consistently good, you have to fight through the hard times and the bad calls and the injuries. That's where we've tried to get these last few days. It's been intense and good."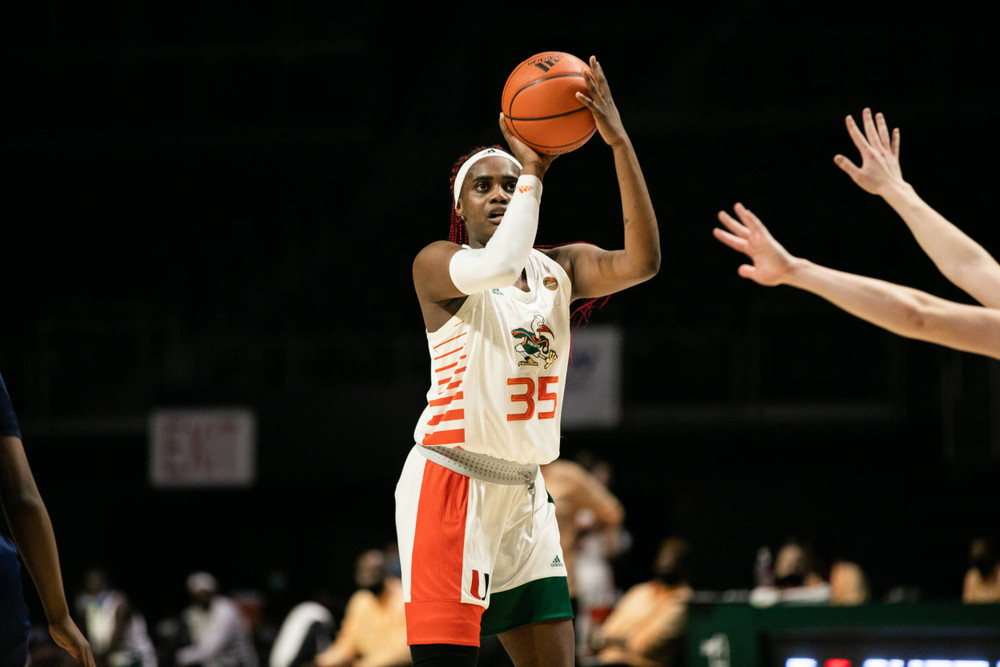 In order to beat the Seminoles on Sunday, Meier emphasizes that Miami must be the more physical team. With Florida State having the height advantage in almost every position, the Canes will need to bring energy and a relentless effort to the game.
The Seminoles hold the 47-15 series lead over the Canes and a 28-9 mark since Miami joined in the ACC ahead of the 2004-05 season. The Canes are 7-18 when playing the Seminoles in Coral Gables, Fla.
Tipoff is slated for 1 p.m. and the game will air on ESPNU, Miami's first game on the ESPN network family since taking on Florida State on Feb. 24, 2019. Fans can also listen to the game on WVUM 90.5.