Miami Closes Bob Pollock Invitational with Two Event Wins
CLEMSON, S.C. – Miami track and field closed out the second day of the Bob Pollock Invitational with two event wins and three NCAA top-25 marks.
Miami's first event win was set by sophomore Taylor Wright who won the women's high jump with a season-best mark of 1.78m, which ranks tied for 12th in the NCAA.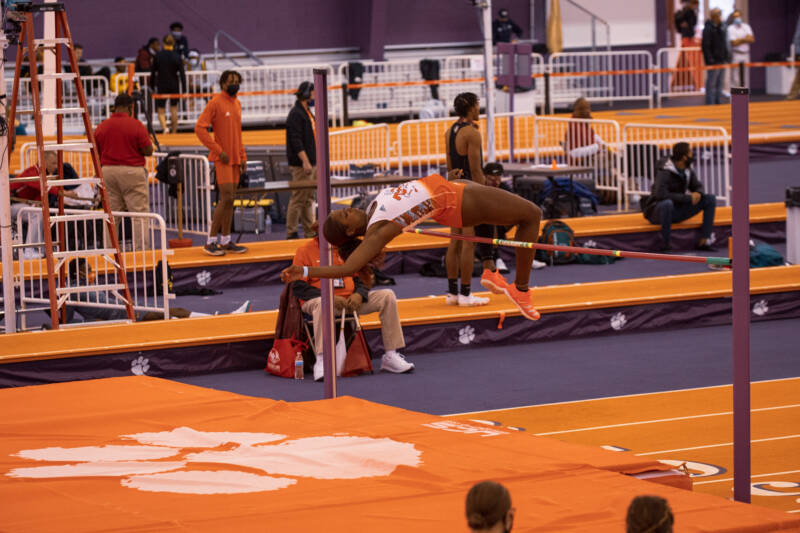 Next up was sophomore Jacious Sears who set the tone early in the 200m dash, winning heat one with a time of 23.65. The time is currently tied for the 20th fastest time in the NCAA this season.
Freshman Oskars Bambals cruised in the men's 800m, finishing with the top collegiate time in the event and second overall at 1:51.02. The time also broke into Miami's all-time top five list at No. 3.
Three women competed in the 800m as senior Kayla Johnson finished with a time of 2:09.56 and freshman Sierra Oliveira continued her strong weekend with a sixth-place finish at 2:11.63, running most of the event on her own. Freshman Natalie Varela rounded out the event with her time of 2:19.77.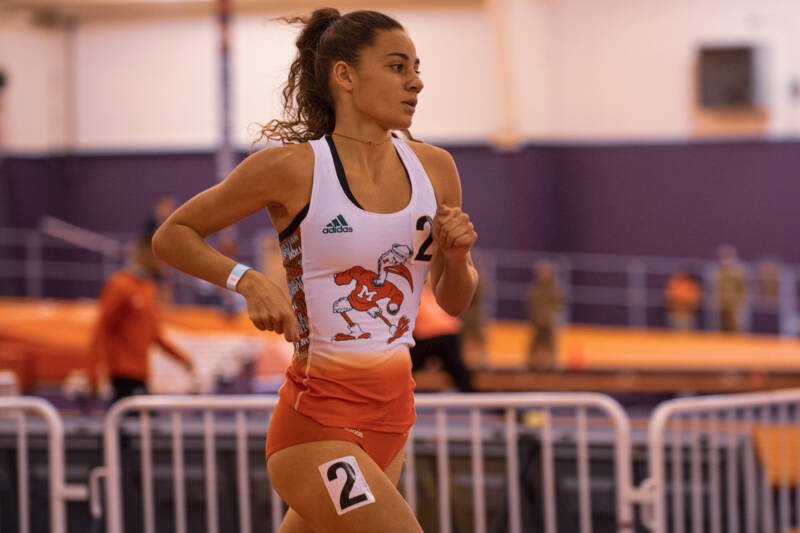 The women's 4×400 relay composed of Blanca Hervas, Moriah Oliveira, Kayla Johnson and Sierra Oliveira finished second with a season-best time of 3:40.49 to conclude the track events for the weekend.
Junior Selina Dantzler finished fourth in the women's shot put with her mark of 14.44m, while sophomore Kristina Rakocevic finished at 13.11m. Hannah-Sophia Hall and Debbie Ajagbe competed in the shot put invitational and recorded mark of 14.98m and 14.48m, respectively.
The men's triple jump also featured two Canes in the top 10 with sophomore Justin Forde finishing fourth with his mark of 15.60m. Sophomore Russell Robinson finished fifth with a mark of 15.55m which moved him to No. 4 on Miami's all-time list. Fellow Sophomore Kevin Snyder finished with a mark of 14.48m.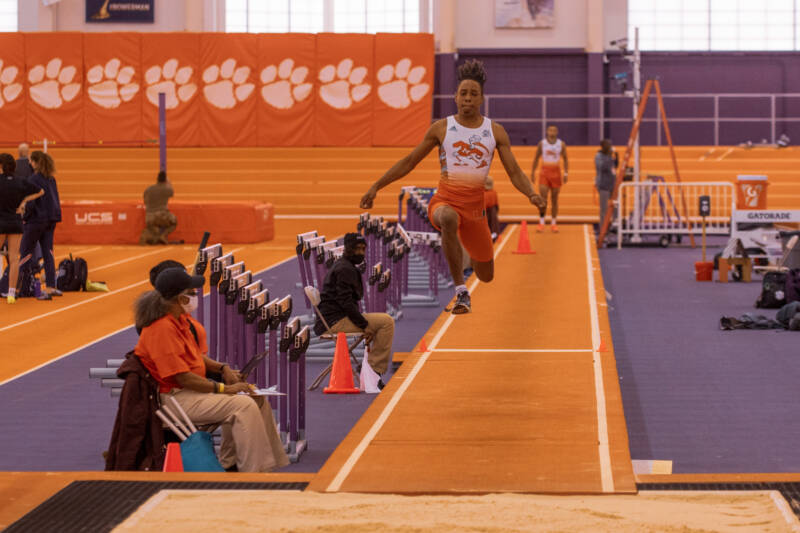 Freshman Ashley Moore finished fifth in the women's triple jump at 12.50m.
Miami will have a week off of competition and return to Clemson on Feb. 12 for the Tiger Paw Invitational.