CORAL GABLES, Fla. – Travaris Robinson grew up in Miami, played high school football in South Florida and was recruited – pretty intensely, he notes – by the Hurricanes.
But it wasn't until last week, he says, that he truly understood all the program could offer.
"My first time actually walking on campus was my first day on the job here, which was Tuesday. I had a chance to see the lake in the middle of the campus, the different buildings all around and I didn't know all of that existed, to be honest with you," the Hurricanes' new defensive backs coach said. "I'm excited about that and I'm excited to start sharing all that with the world. A lot of guys might feel we play at Hard Rock [Stadium] and they may not get the chance to come here and see that you can have the small-town feel on campus. … like I said, I'm excited."
He isn't the only one.
The announcement earlier this month from head coach Manny Diaz that Robinson was joining Miami's staff generated plenty of buzz from some longtime Hurricanes fans who have watched "T-Rob" grow from a one-time All-State selection at Miami's Coral Park High to now one of the top defensive coaches in college football.
In between, Robinson had a successful playing career at Auburn where he earned AP All-SEC recognition, a two-year stint in the NFL and eventually, there came coaching stops at Western Kentucky, Southern Miss, Texas Tech, Auburn and Florida.
Most recently, Robinson was the defensive coordinator and defensive backs coach at South Carolina, where he worked with first-team All-SEC players Kingsley Enagbare and Javon Kinlaw and where in 2017, the Gamecocks led the SEC and ranked ninth in the country with 28 turnovers forced while ranking 25th in points allowed per game at 20.7.
He also earned a reputation as an elite recruiter with a knack for connecting with South Florida prospects and that, too, made an impression on Diaz.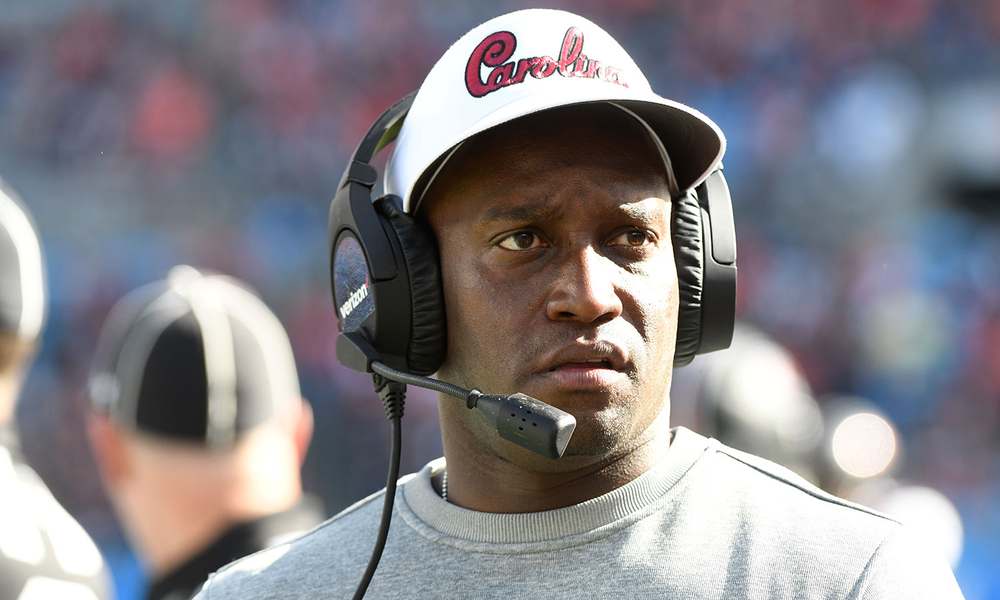 "He's got great experience coaching at a very high level and similar to what we built on our offensive side, he has coordinating experience, so I think he'll help us in terms of the way we're able to shape our strategy," Diaz said. "Then, he's a [Miami] native. As we talked, I think he feels a special pride about that. You don't ever know when you get in this profession if you'll ever have a chance to coach for your hometown team and that means a lot to him.
"I think he wants to see the Miami Hurricanes on top and loves recruiting and coaching players from South Florida. … To have someone with his recruiting prowess, I think, was just right in line with how we see this plan of building this program toward greatness."
And there's no doubt Robinson understands what the standard is, for Miami's defensive backs, the defense and the Hurricanes as a whole.
Having grown up in Miami around family members who were vocal Hurricanes fans, he knows expectations will always be high – and he believes that's the way it should be.
"For years and years, some of the guys that came out of here – a bunch of corners, a bunch of safeties – were talented guys that had great college careers and great NFL careers as well. It's a lot on me to be able to come and do that here now," Robinson said. "A lot of schools talk about being 'DBU,' but one would say Miami was the original DBU and in years past, that hasn't been the case. We have to get that back. We have to get that talent…We've got to do a good job of one, developing [players] once they get on campus and we know [we have to develop] the ones that are already here. We've also got to do a good job keeping the ones that are talented [home] like we used to."
Though he's only been on campus a week, Robinson is already embracing both of those tasks.
He's spoken to his new players and begun studying their game film so he'll be well prepared for the start of spring football in the coming months. He's had conversations with Hurricanes great and Pro Football Hall of Famer Ed Reed, the football program's chief of staff. And he's already working closely with new cornerbacks coach DeMarcus Van Dyke, the duo dedicating their mornings to football matters and their afternoons to their recruiting responsibilities.
And as excited as Robinson is to get on the field soon enough to begin working with his new players, the coach is eager to do something he's never done before: convincing more of South Florida's top high school football players to stay home and play for their hometown program.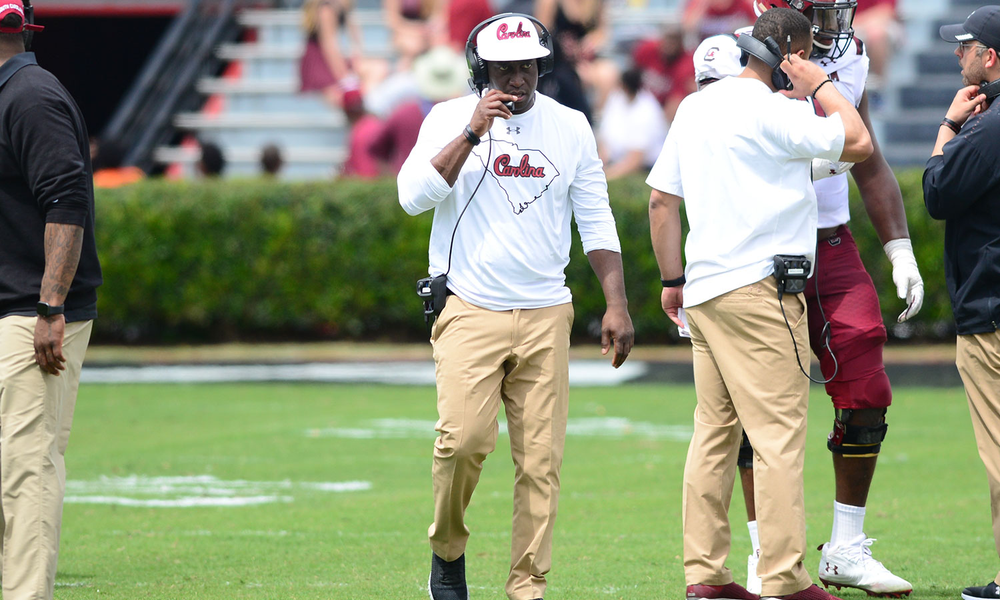 "I think that a place with a brand like the University of Miami and the things we've been able to do here over the course of many, many years…the parents [of recruits now] remember when Miami was at the top and I think that's important," Robinson said. "I truly believe we can definitely do this and get guys to stay home. The facilities have improved very, very much. That's one thing people didn't always know…kids would go out, see all these different places with all these nice facilities and then they'd come down here and things were okay. Now, we've really set the bar with the facilities. Look at the indoor facility. Look at the coaches offices. Look at everything they're doing on campus. I think all of that is going to help and I think if we get guys on campus, we'll be in good shape."
But the opportunity to come home, coach at home and recruit at home weren't the only reasons Robinson felt it was time to come to Miami.
The opportunity to work with Diaz in a defensive scheme different from the ones he's worked with in the past was intriguing. So, too, was the chance to be at a program with the potential to win sooner rather than later.
Miami, Robinson noted, is close to doing exactly that.
"I thought we could win here. I want to win and in today's age, the recruits want to win, too. They want to go to a place where they have the ability to win now, not be in a rebuild," Robinson said. "And I thought the personal relationships, as far as Manny and some of the staff guys that reached out the entire time [during the hiring process] were big. I knew [offensive coordinator] Rhett [Lashlee], I've worked with him before. I felt with [D'Eriq King] and the things that we have here, that we have the chance to win now, immediately. That was kind of the determining factor."
He paused – then highlighted one of the other obvious perks of coming home for any Miami native.
"And obviously, the weather doesn't hurt either," Robinson chuckled.