Marshall's Milestone a Family Moment
CORAL GABLES, Fla. – Khyle Marshall didn't know the moment was that close, not until his wife pointed it out and urged him to keep a closer eye on the broadcast.
Then, with 6:51 left in Miami's 69-59 win over North Carolina this past Sunday, a 3-pointer. Just like that, Marshall watched as his younger sister Kelsey hit a milestone accomplished by just 28 Hurricanes before her.
"When I saw it, I just went back and thought about when she was little, trying to play with us in the backyard, trying to dunk," said Khyle Marshall a former standout at Butler who is now the director of scouting for the men's basketball team at the University of Illinois-Chicago. "I knew she was going to be something special from that point on. To see that accomplishment, it just made everything from our childhood leading up to this point that much more special.
"Back then, when you think about it, she was just this annoying little girl trying to tag along with her two big brothers. Who would have thought later on down the road she was going to be a 1,000-point scorer and that also, she was going to be doing it in front of her family for the majority of her career. It was something real special."
The moment hasn't exactly been lost on Kelsey Marshall, either.
A four-time state champion at Miami Country Day School, Marshall has appreciated the opportunity to not only make history, but to do it in her hometown.
Though Khyle now lives in Chicago, most of her extended family has had the opportunity to cheer Marshall on and celebrate her career during Miami's home games at the Watsco Center. And though the COVID-19 pandemic has limited the number of family and friends in attendance this season, Marshall's parents – Joseph and Myrline – have been there for every game.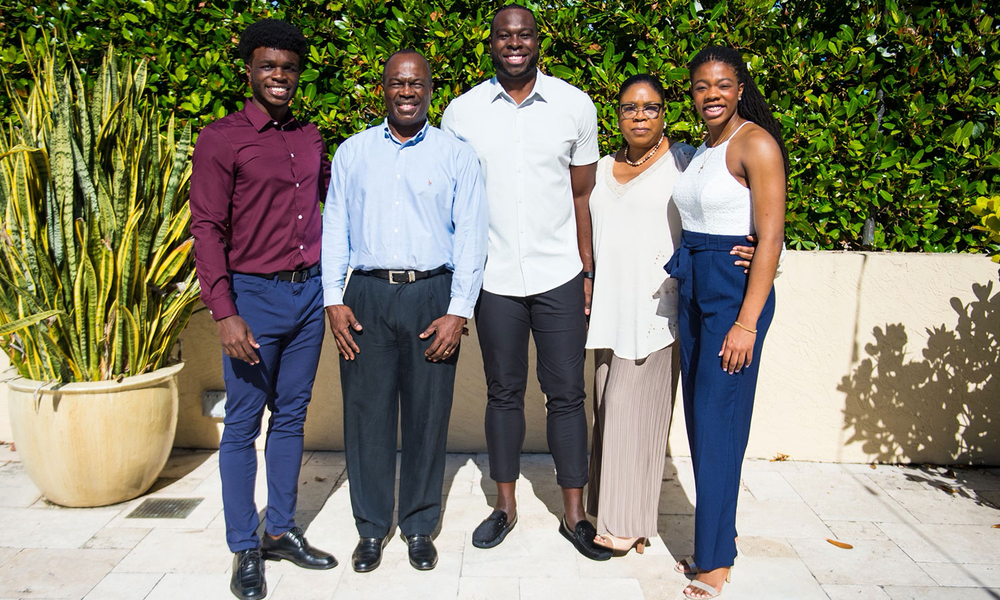 That's something Marshall hasn't taken for granted.
"As soon as I got back home [from North Carolina], I was able to drive and go see my parents. They were able to congratulate me and I think that's something that a lot of players don't really think of when they're thinking of schools. It's such an advantage when you're able to have people you know close to you," said Marshall, a senior guard who hails from Davie. "In basketball, there's a lot of ups and downs. Not everything is always good. So I feel like having them there is an easy way for me to have somebody I know is always going to care for me, look out for me and just be able to give me good advice to help me keep my head up."
As much as she appreciated her scoring milestone last week, Marshall concedes there have been times she's needed that support from her parents and her two brothers.
Though she arrived at Miami with a glittering high school resume, it took her a while to find her footing and grow into one of the Hurricanes' team leaders.
But last season, when former Miami standout Beatrice Mompremier was sidelined by an injury, Marshall realized she needed to step up.
She finished the season averaging 11.4 points per game, scored in double-digits 18 times and began taking the steps to become the leader the Hurricanes needed, steps that only became more significant before the start of this tumultuous season when another one of her teammates got hurt.
"Last year, she was leading under a shadow of players who had more scoring responsibilities, so Mykea [Gray] and Bea. This year, she was really ready to lead. … Then when Mykea got hurt, Kelsey really, really had to step up," Hurricanes coach Katie Meier said. "I think she's definitely had to talk her way into the courage to lead this team and to get in that zone. … This year, she's really had to generate for this team, not just finish and that's a completely different level."
Through the Hurricanes' first ten games, Marshall has delivered.
She is Miami's leading scorer, averaging 14.9 points. She has a team-high 27 3-pointers and is third on the roster with 11 steals.
But as well as she has played, Marshall is determined to be an even bigger force for the Hurricanes, especially since one of her biggest goals is to lead Miami to a deep run in the NCAA Tournament.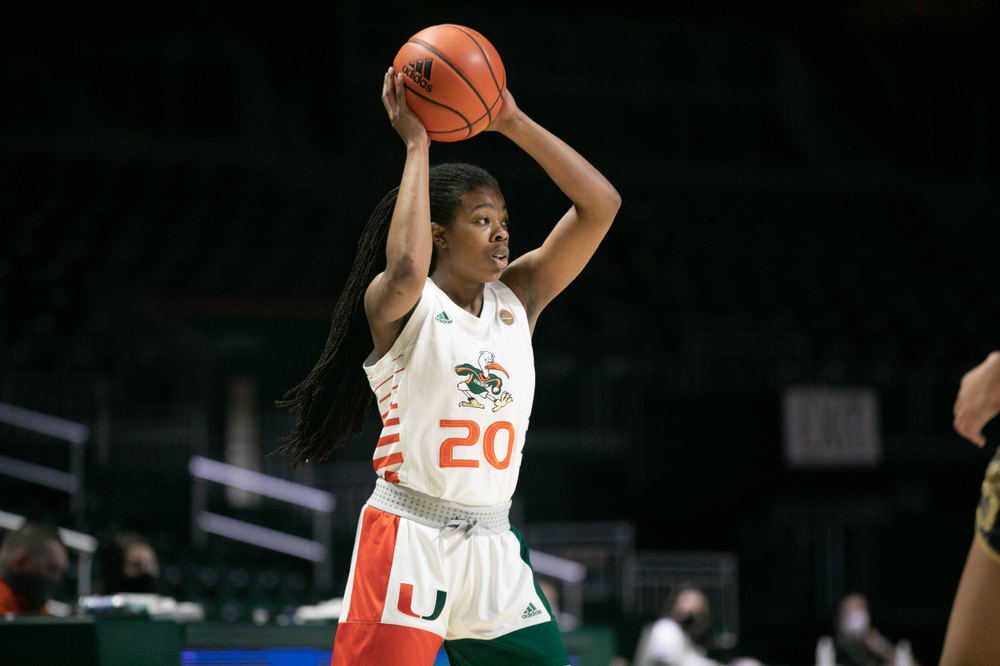 "It's meant a lot to be one of the leaders on this team this year. I feel like we all depend on each other equally. I don't know how to put it into words, but I always try to set a good example for the people younger than us and the rest of the seniors," Marshall said. "And I really want us to be able to make the tournament this season. This is possibly my last year … and I really want to be able to make it deep into the tournament. … I just know that I've been extremely blessed to be able to play the game of basketball and I will never take anything for granted."
Whatever happens the rest of the way, Marshall knows she'll leave Miami with at least one major milestone moment – and the support of her biggest fans, including the older brothers she used to pester to let her play.
"Growing up, Kelsey and I were literally the exact same person. As kids, we kind of butt heads a little bit because the same things ticked us off. But when it came to basketball, we all had each other's full interest and full support," Khyle Marshall said. "Basketball really brought our family together. It was just common ground for us … The big brother that wants to do his thing and the little sister that wants to tag along, all the things you see on television, that was us. … But I knew that girl was going to be special because of that. It made her tougher and her sticking with her big brothers, it showed a lot about her character. I couldn't be more appreciative of her wanting to be like her big brother, wanting to be as successful as her brother. … I couldn't be more proud of that girl."