Track Adds Four Talented Athletes for NSD
CORAL GABLES, Fla. – Four talented student-athletes are set to join Miami's track and field program, announced Friday by director of track and field/cross country Amy Deem.
A talented Ivy League transfer in Lauryn Harris, a European jumper in Gaëlle Maonzambi, Indiana's state record holder in Amaya Turner and throws standout Erikka Hill will dawn the orange and green next year.
"We added a very talented group of student-athletes to our track and field/cross country family," Deem said. "This is one of the more well-rounded recruiting classes we have signed recently. They bring talent and experience to each event group and I am excited for them to get to Coral Gables. I'm also very proud of the work our staff did in very unusual circumstances."
With one season under her belt, Harris dominated the Ivy League while at the University of Pennsylvania in the long jump, 200m dash and the 60m hurdles. Harris was named a 2020 Ivy League Indoor Heps Team Champion and earned Second-Team All-Ivy honors in the 60m hurdles after boasting Penn's fastest time in school history at 8.38 seconds. The Cheltenham, M.D., native holds the second best mark in the long jump in program history at 5.98m (19-7.5) and added the seventh-fastest 200m time at 24.66.
"Lauryn fills an immediate need for us in the hurdles and the long jump," Deem said. "She competed for Bullis High School and understand the importance of team chemistry and winning. I am looking forward to working with her and helping her develop into a great hurdler and jumper."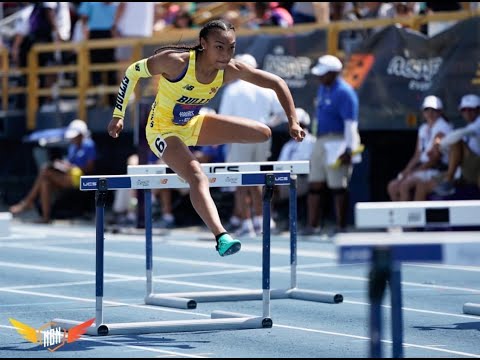 Maonzambi is Switzerland's U18 national record holder in the long jump. She boasts a personal best mark of 6.32m (20'8.75) in the long jump and a triple jump best mark of 13.03m (42'9). Maonzambi will join Harris and Ashley Moore and Taylor Wright on the talented jump squad next season.
"Gaëlle is going to add another quality piece to our young jumps group," jumps and multis coach Robert Jarvis said. "Her long jump skills are at an elite level for her age and we will continue to develop that and her triple jump once she gets to Coral Gables. I expect her to make an immediate impact for the team at NCAA's and ACC's."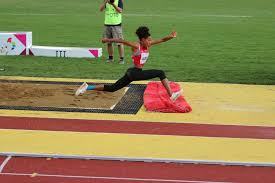 Turner, Indiana's state record holder in the 400m and 800m, will join the Miami squad with a history of dominating 400m runners. Her personal best times include an indoor 400m time of 55.36 and an outdoor time of 55.09 seconds with a time of 2:12.02 in the indoor 800m. Turner also boasted the fifth fastest time in the country in the outdoor 800m with a time of 2:08.52.  All four times rank as the best in the state of Indiana.
"We're thrilled about adding Amaya to our roster," distance coach Cody Halsey said. "She's a great kid who is incredibly talented. Amaya has already put down some pretty fast times, but I think she's very underdeveloped and hasn't touched her potential yet. I'm really excited to start working with her."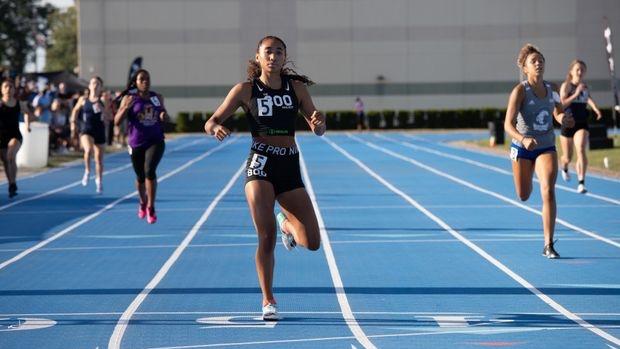 The final Canes signee, Hill, is a talented multi-sport athlete who also hails from Indiana. She dominates in throws, volleyball and basketball at Shenandoah High School. Hill will join recent 2020 ACC Women's Field MVP Debbie Ajagbe, ACC indoor shot put silver medalist Hannah-Sophia Hall, Selina Dantzler and Kristina Rakocevic.
Hill holds personal best marks in the discus at 39.93m (131-6) and 13.48m (44-2) in the women's shot put, an event she championed at the Indiana Girls State Meet in 2019.
"Erikka is a phenomenal student and athlete. We are super excited for her to be a part of the team and she will bring a tremendous work ethic and desire to be great," throws and associate head coach Cory Young said. "I know that even though the season was canceled last year, Erikka has not missed a beat and has been training day in and day out and has made huge progress in her technique in the circle and some huge gains in the weight room. I believe that her potential through the roof and I cannot wait for her to get to Coral Gables and start working with her."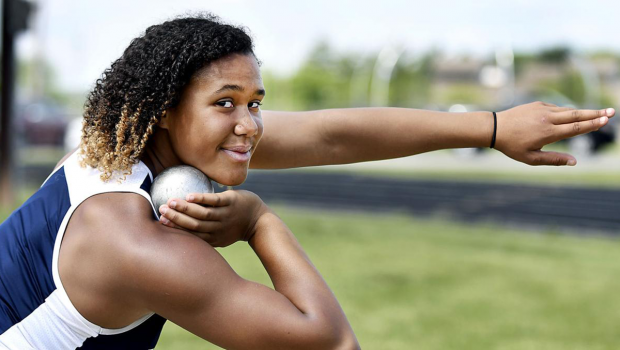 The four new signees will look to make an early impact for the Canes track and field program.