CORAL GABLES, Fla. – When looking at the Miami women's basketball coaching staff, it might standout that the Hurricanes have five current and former professional basketball players on their staff. But what is even more special is that three of the five called Miami home during their collegiate careers.
Octavia Blue, Shenise Johnson and Morgan Stroman all shed blood, sweat and tears for the Canes during their times in a Miami uniform. And now, they're mentoring the younger generation of Canes, something that has been extremely fulfilling for them.
"Coming back to The U has been amazing," Stroman said. "I come to work every day just wanting to inspire and wanting to help them. We need more women helping women and we need more loving and giving. We need to give to our younger generation that is coming up."
Stroman was playing professionally overseas until the summer of 2019 and was at a crossroads upon coming back to the US.
"I was going through one of those after-basketball crises," Stroman said. "I just did not know what I wanted to do or my purpose in life. I knew that I wanted to help people younger than me through basketball, but I just didn't know how. So, Coach [Meier] kind of helped me get to that how."
Throughout the 2019-20 season, Stroman worked in a player development role, inspiring the younger generation both on and off the court. Recently, Stroman was elevated to the title of assistant director of operations and has become even more immersed in Miami basketball. She shows up to the gym each day with high energy and a willingness to give back to the program that gave her so much as a player.
"I'm really just thankful for the people that supported me and to Coach Meier for giving me the opportunity to come back home and learn and grow within 'The U'," Stroman said.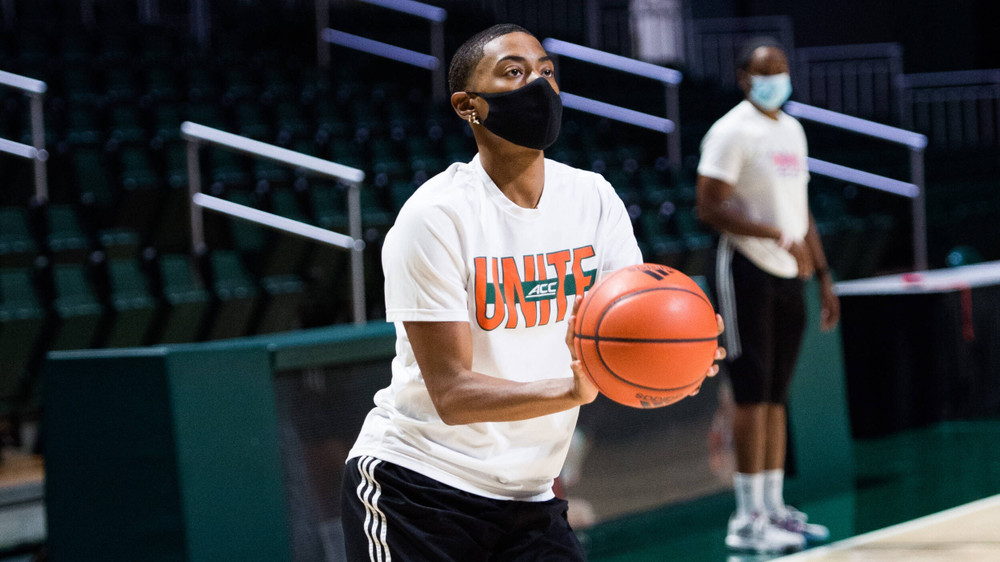 Meier brought back another Miami standout during the offseason in Johnson. The Minnesota Lynx player wrapped up her 2020 WNBA season in September and then made the trek down to south Florida.
Like Stroman, Johnson brings a wealth of professional experience to the staff and was one of the true "Miami gamers," according to Meier, so she knows that it takes to be the best.
"The energy has been great and it's been fun," Johnson said. "They've been helping me out along the way, reintroducing me to the way that we do things here at Miami and it has been a blast."
In the months that she's been at Miami, Johnson recognizes the tremendous growth that the team has made.
"Watching that individual growth daily and then putting it together collectively as a team, that is what I look forward to most," Johnson said. "I love being in the mud with them and in the gym with them every day."
Johnson and Stroman are able to serve as connectors between the team and the coaching staff as both of them played for Meier and Blue during their times at The U.
"It's been nostalgic being around Blue because that is who I looked up to when I was playing," Johnson said. "Us having that chemistry and relationship really helps."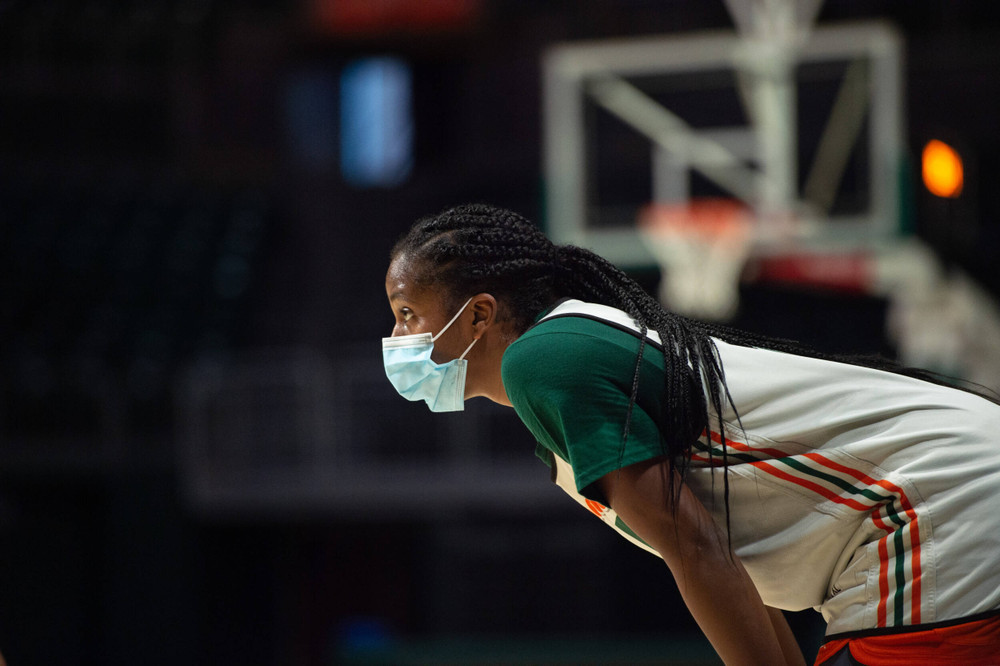 While she didn't play for Meier at Miami, Blue is another Miami gamer.
"Octavia Blue is a Hurricane through and through," Meier said. "Her jersey is in the rafters and she is in the UM Hall of Fame. She's a true inspiration to anybody who puts on the orange and green."
In her ninth season of coaching at Miami, Blue has seen the Canes to nine straight postseason appearances and has worked with multiple WNBA draft picks.
But to Blue, more important than any of the statistics or awards, is how she is able to mentor the younger generation.
"To watch them mature into young women and to graduate and do great things, that is more fulfilling to me even than the progression of the basketball skills," Blue said. "Mentoring the younger players is so incredibly rewarding for me."
Similarly to Stroman and Johnson, Blue explored new opportunities playing professionally in the WNBA and overseas and served as an assistant coach on a few other teams. However, the pull to 'The U' remained and eventually drew her back to Coral Gables, Fla.
"I love the people and I love what this school stands for," Blue said. "There isn't a place in the country that I travel to, personally or professionally, recruiting-wise that people don't throw up their U every time they see me and I love being a part of that."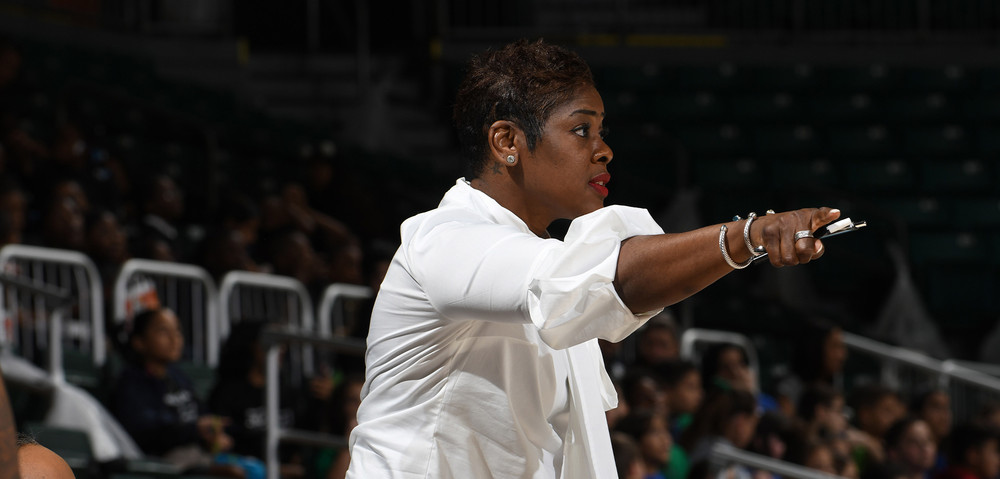 At the core of each gamer is a love for not only the sport of basketball, but also for the University of Miami and the program that they each played for and the 2020-21 team reaps the benefits of their tutelage and experiences.