On any given day in the University of Miami basketball facility, it is not unusual to hear "great job" followed by a "merci." French has become a natural part of Miami women's basketball practices, as the 2020-21 roster features a pair of players in Kenza Salgues and Naomi Mbandu hailing from France.
Salgues is entering her second season with the Canes, appearing in 25 games for Miami a season ago, while Mbandu joins the team as a transfer from Gulf Coast State College. Considered the No. 2 junior college prospect by ASGR basketball, Mbandu helped her team to the NJCAA Division I national championship in 2019.
Through four months of workouts, the connection between the two French players has thrived, but it is a relationship that predates their time at Miami.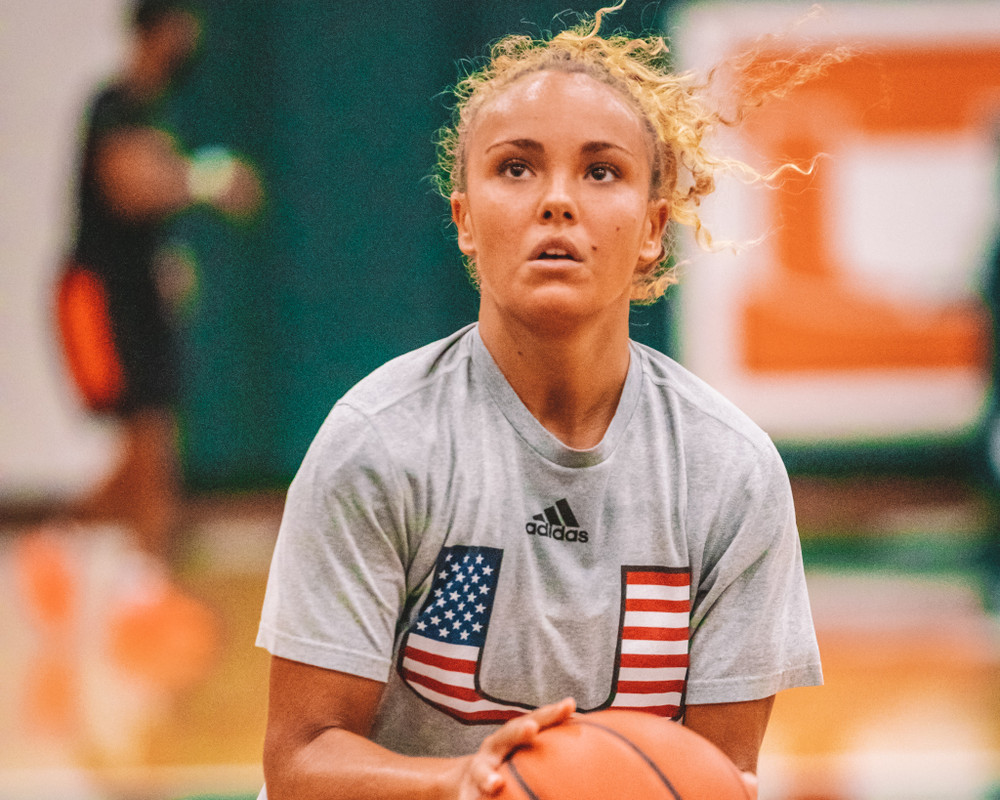 The duo met at the National Institute of Sport, Expertise and Performance (INSEP), a training institute for elite athletes in Paris. Notable alumni include NBA players Tony Parker and Clint Capela, and tennis star Lucas Pouille.
Both Mbandu and Salgues represented France on the international stage, playing in the FIBA U20 and U18 Women's European Championships, respectively. While they were never on the same team because of their ages, the pair played together at international team camps, where they developed a rapport.
The French natives stayed in touch through the years despite ending up at different schools, as Mbandu spent two seasons at Gulf Coast State College, while Salgues found her way to Miami. Then, in November 2019, good news came down the pike; Mbandu would be joining the Canes for her last two years of eligibility.
"I was so happy," Salgues said upon hearing the news. "It's a dream to be here, in college, in Miami."
Mbandu first chose Miami because of her respect and belief in head coach Katie Meier, but she also knew that it would be a great fit for her as an international student.
"Kenza gave me a lot of good advice," Mbandu said. "I saw that she was happy here and that it was a good place to improve my game."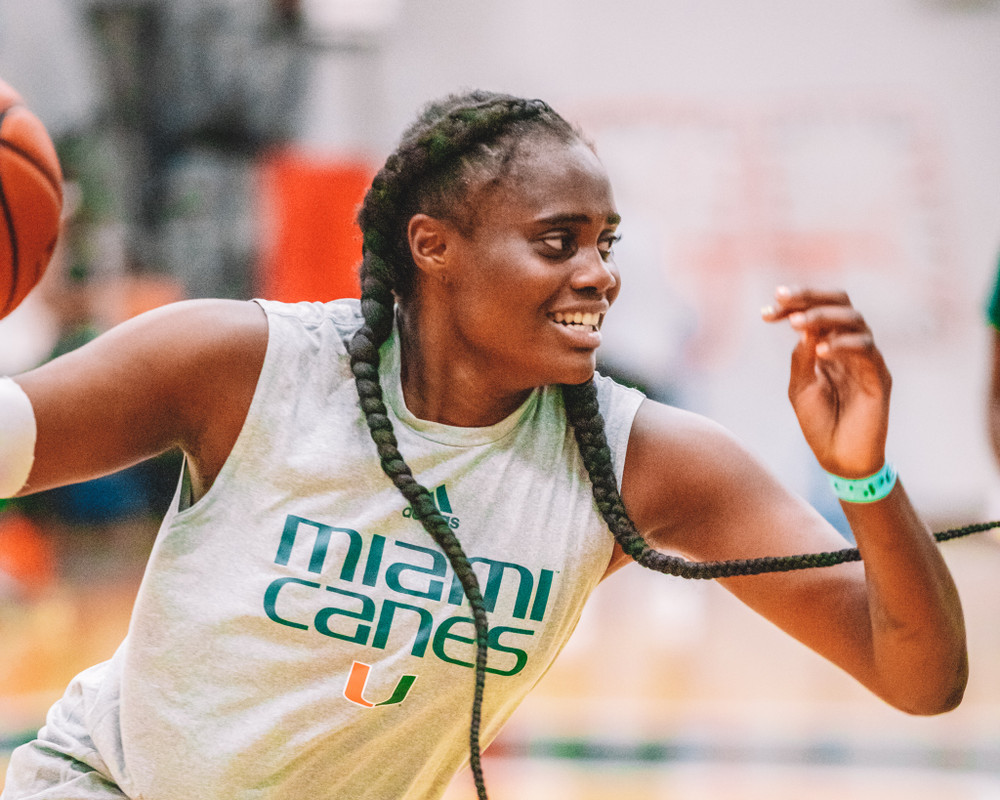 Mbandu has worked diligently over the last four months to learn Meier's system and the Miami basketball way. Having a teammate who she has not only played with before, but also one that speaks French has been an asset for the forward.
"[Kenza's] a point guard so she really helps explain the plays and stuff," Mbandu said. "She's tough and smart and can lead a group."
Salgues and Mbandu both remark that the biggest adjustment about playing basketball in the United States is the speed and physicality of the game. They learned the "smart" side of basketball in Europe and are now developing the toughness factor needed to compete in the ACC.
Their toughness will be put to the test in the next few weeks as the Canes prepare to start the 2020-21 season. Despite the uncertainties of the upcoming months, Mbandu and Salgues will continue to support each other on and off the court, in English and in French.