CORAL GABLES, Fla. – One billion dollars.
That's nine zeroes. That's Justin Heller's goal.
Now a financial advisor, the two-time University of Miami alumnus has a goal of hitting a 10-digit figure under his management.
"It sounds like a huge number, but with these types of clients that I've been bringing in it, I think it is realistic," Heller said. "And also having another 30, 40 years in the business, I've got plenty of time. So, that's kind of what I'm looking to do."
A four-year member of the Miami men's basketball team, Heller graduated from The U in 2014 with a finance degree and added an MBA the following winter.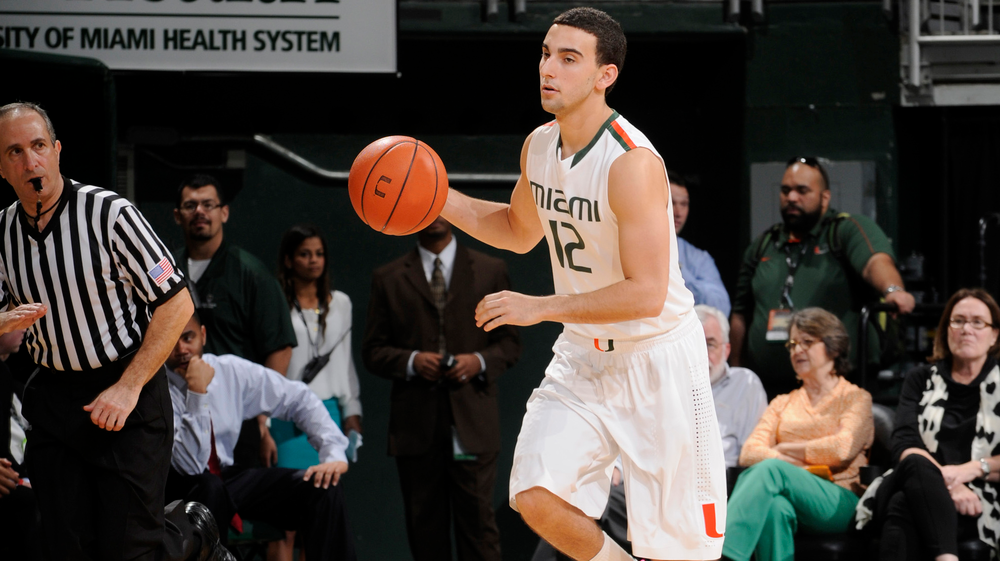 He then started working for Merrill Lynch in 2016, joining a group spearheaded by an experienced advisor. After about six months, he formed a separate group with a colleague and the two worked together successfully for three years.
Recently, Heller made the decision to break off on his own. In June 2020, he started The Heller Group, still within the Merrill Lynch platform.
"The biggest thing is I need to grow my practice, so I'm constantly networking, hosting events, flying out to different places trying to get new clients. But at the same time, once they are a client, then I need to handle their investments," Heller explained. "I need to make sure that, pretty much, whatever their financial needs are, are getting taken care of. So, we're putting a plan together, whether it's they want to retire at this age or when they're done with basketball they need to live off this amount of money. Whatever their situation is, it's completely customized to their life and what they're looking for."
From hosting wine-tastings to reviewing portfolios to morning trading to meeting new clients, Heller is "on the move a lot." His work varies on a daily basis, which is one of the things he loves most about his job.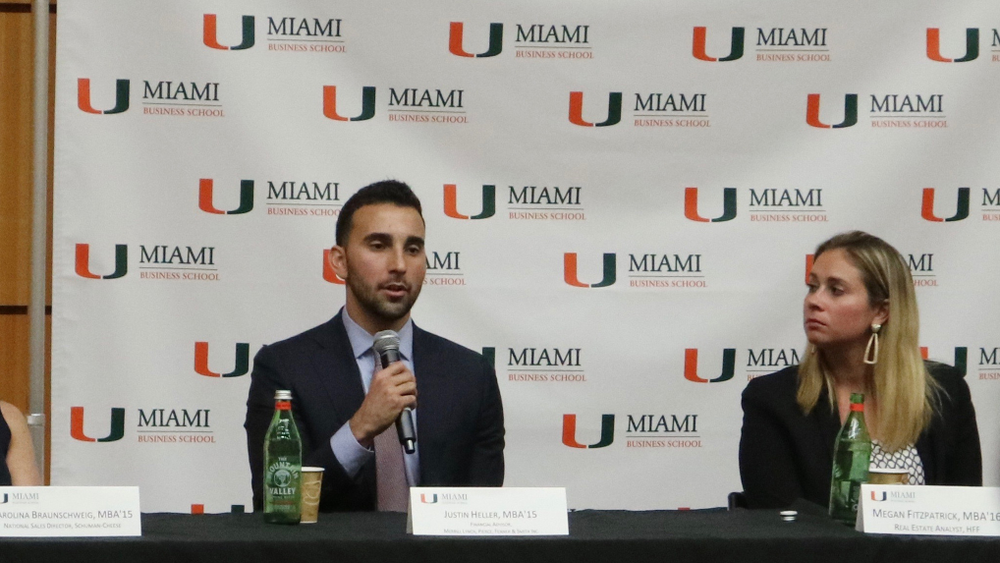 Another thing he loves? Working with and aiding his friends with their finances.
While privacy laws prevent him from mentioning specific names, Heller counts multiple former Miami teammates and coaches among his clients.
"That's like my favorite part about what I do. Whether it's those guys that I was already friends with and now our friendship is that much deeper and we're talking that much more and we're also intertwining business with it, that's been an amazing experience," Heller shared. "Also being able to help these guys that maybe they wouldn't know who to trust and who to go to for these things [is nice]."
Not only does he work with former teammates now that he is established, but two in particular actually helped him get his start in the industry.
It shows the type of respect Heller, even as a walk-on, generated from his fellow Hurricanes during his playing career.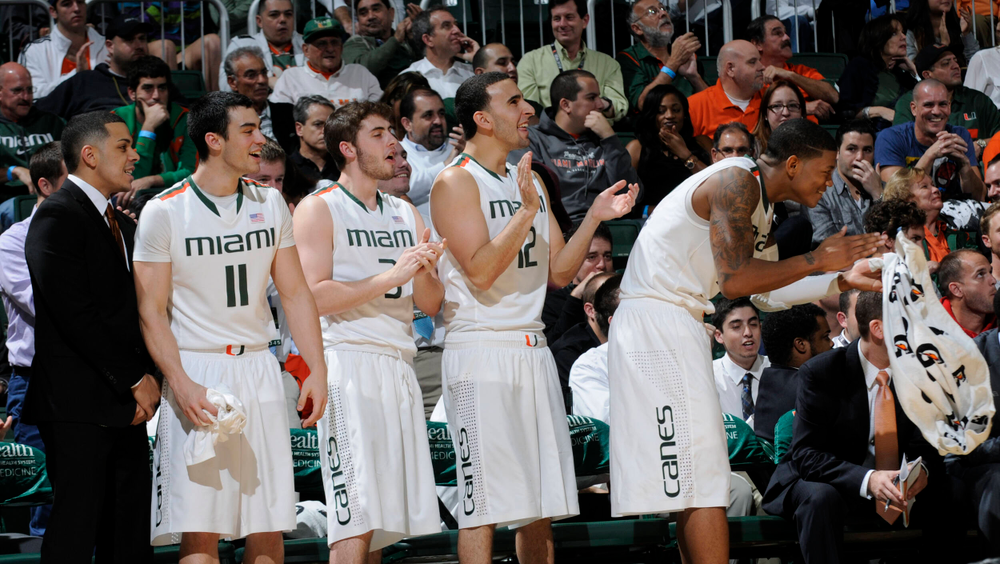 "These are the guys you're with 24/7 [as a student-athlete]. So, they know who works hard, they know who they can trust, they know who's lazy," Heller said. "And so, for these guys that were my teammates at that time, to now put their money with me, I think says a lot that they do realize the type of person I am and they can trust me."
While Jim Larrañaga was not a teammate of Heller's, he was certainly closely involved with the latter as his head coach for three years.
Reflecting back on Heller's tenure as a Hurricane, Larrañaga sees the attributes that make ex-teammates trust Heller to this day.
He also sees someone who, despite a limited role on the court, played a key role in helping Miami sweep the 2013 ACC titles.
"He was a really important member of a championship team because of his personal relationships with his teammates. One of the major responsibilities of a walk-on is, really, to get along really well with everybody and not expect anything in return," Larrañaga shared. "… We're looking for the young man who's just going to fit in perfectly, like a hand in a glove. You got to get along with your teammates, you got to get along with your coaches, you got to have a great relationship with the managers, you got to do a great job in the classroom. You got to be someone that can jump in at a moment's notice and fill in, in a practice situation that's very competitive and very intense, and then have the flexibility of being pulled out and told you're not going to practice now, you're just going to rebound for one of the star players. That's a very challenging role, but Justin fulfilled it beautifully."
Heller may have played a part in assisting the Hurricanes to arguably the best season in school history, but his time at Miami also helped him get where he is today.
To Heller, the lessons he learned as a member of the Miami basketball team are instrumental in his ability to run his own business at just 28 years old.
"I think really that my experience with the basketball team was really, really important to me," Heller said. "… From waking up in the morning, going to weights, going back, having breakfast, going to class, grabbing lunch real quick, then film, then practice, then study hall, it was like a 12-hour day every single day. I think, just having that structure and having that responsibility while balancing school and basketball and having some sort of social life at such a young life kind of already had me prepared to be able to do the same thing and to have structure and to have balance in the work life, as well."
Heller's time at Miami has clearly assisted him in growing his client and management base. It also clearly helped him with time management.
"For these guys that were my teammates at that time, to now put their money with me, I think says a lot that they do realize the type of person I am and they can trust me."
Larrañaga also sees another way Heller's days in the orange and green helped prepare him for his job today.
"It's all about relationship-building. Whether it's being a member of our team or representing your company and your clients in business matters—in financial matters—you have to develop such a relationship that they trust you and you trust them," the two-time ACC Coach of the Year said. "I think that his experience at Miami really helped him with that, in that he kind of understood his role and executed his role."
Heller, who picked up numerous quotes and stories from his coach along the way, also learned from being part of such an outstanding team.
During his junior year at Miami in 2012-13, the Hurricanes not only claimed both ACC crowns, but went 29-7 (15-3 ACC) and reached the Sweet 16. They rattled off 14 wins in a row, including thumping top-ranked Duke by 27 and blasting North Carolina by 26.
"It's a lot more than people see on the surface level to get to that success," Heller explained. "That team that we had that won the ACC, it was guys that were seniors, fifth-year seniors, sixth-year seniors. [It was] guys who had failed, been at the bottom of the pack their whole time at UM. So, when it came down to it, everyone was really ready to work hard and dig deep, and there was a lot of that going on behind the scenes that got us to be so successful. It didn't just happen out of nowhere."
While the myriad lessons Heller learned, in so many different ways, throughout his time as a Hurricane have served him well as a financial professional and he was a part of numerous wins on the hardwood, he has another memory from his time at The U that stands out most as his favorite.
Prior to Heller's senior year, Larrañaga called him into his office one day. He presented the 6-foot-2 guard with some paperwork to sign and told him he was being put on full scholarship.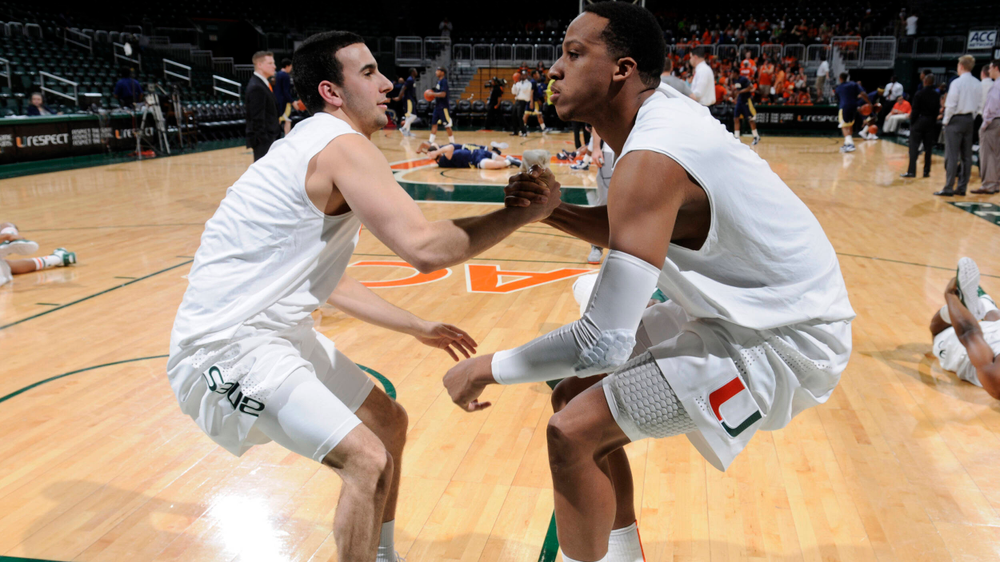 "I couldn't really believe it," Heller recalled. "And then we went into the film room and he announced it to the team and everyone went crazy. So, that was an experience I'll never forget and it really made feel like, personally, all the dedication and time and effort I put into it was appreciated."
With an available scholarship entering the 2013-14 campaign, it was evident to Larrañaga he needed to use that for Heller.
"Someone like Justin, a walk-on who has busted his tail every single day, has met every single responsibility given to him and you have that scholarship still available, it's nice to be able to reward that young man," Larrañaga said. "Justin deserved that scholarship his senior year."
Now, Heller has a chance to pay forward the opportunity he was given at Miami to a fellow Hurricane, albeit in a different way.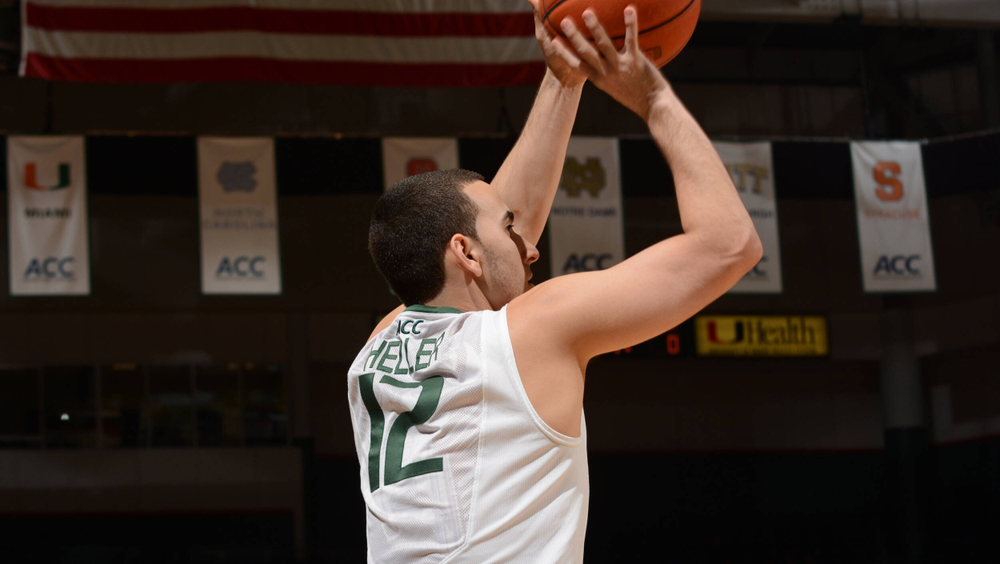 In addition to reaching one billion dollars under management, Heller has another professional goal in mind.
"I'm, at some point, going to want to hire somebody," Heller said. "Hopefully [it will be] a UM grad that I could bring in that I could kind of start growing the business under me."
If Heller hires a Hurricane who is anything like him, it is a sure bet the investment will pay off.