Kuhn Ready to Get to Work
CORAL GABLES, Fla. — No excuses, just work.
That is the philosophy that strength and conditioning coach Brandon Kuhn has developed over his last 11 years in coaching.
"It's become the culture of the different places that I've been at," Kuhn said. "We don't make excuses. We just show up and go to work. We don't complain, we don't look for outs; we put our heads down and dive into the work."
The love of sports was instilled in Kuhn at a young age, as he played both basketball and football through high school. While he initially thought he wanted to be a basketball coach, injuries during his high school years changed his mind.
"We didn't have strength coaches back then and I ended up getting hurt a few times," Kuhn said. "When that happened, I went down the rabbit hole of, 'What is strength and conditioning?' And, 'How can you be safe when you play?' Those sort of things."
His interest in strength and conditioning gave Kuhn direction when he headed off to college at Angelo State University in San Angelo, Texas. In 2006, he graduated with a bachelor's degree in exercise science.
But it was not until arriving at Texas Tech University, where he spent four seasons with the men's basketball program, that he knew he had found his purpose as a strength and conditioning coach.
"In grad school, I really got into the training and performance side and was around great coaches," Kuhn said. "It was kind of my calling; I knew this was the direction that I needed to go."
Following his stint at Texas Tech, Kuhn spent time at both Western Kentucky University and Coppin State University, working with the men's basketball programs at the respective schools. He coached several NBA players through offseason workouts while at Western Kentucky, including Jeremy Evans and Tyler Hansbrough.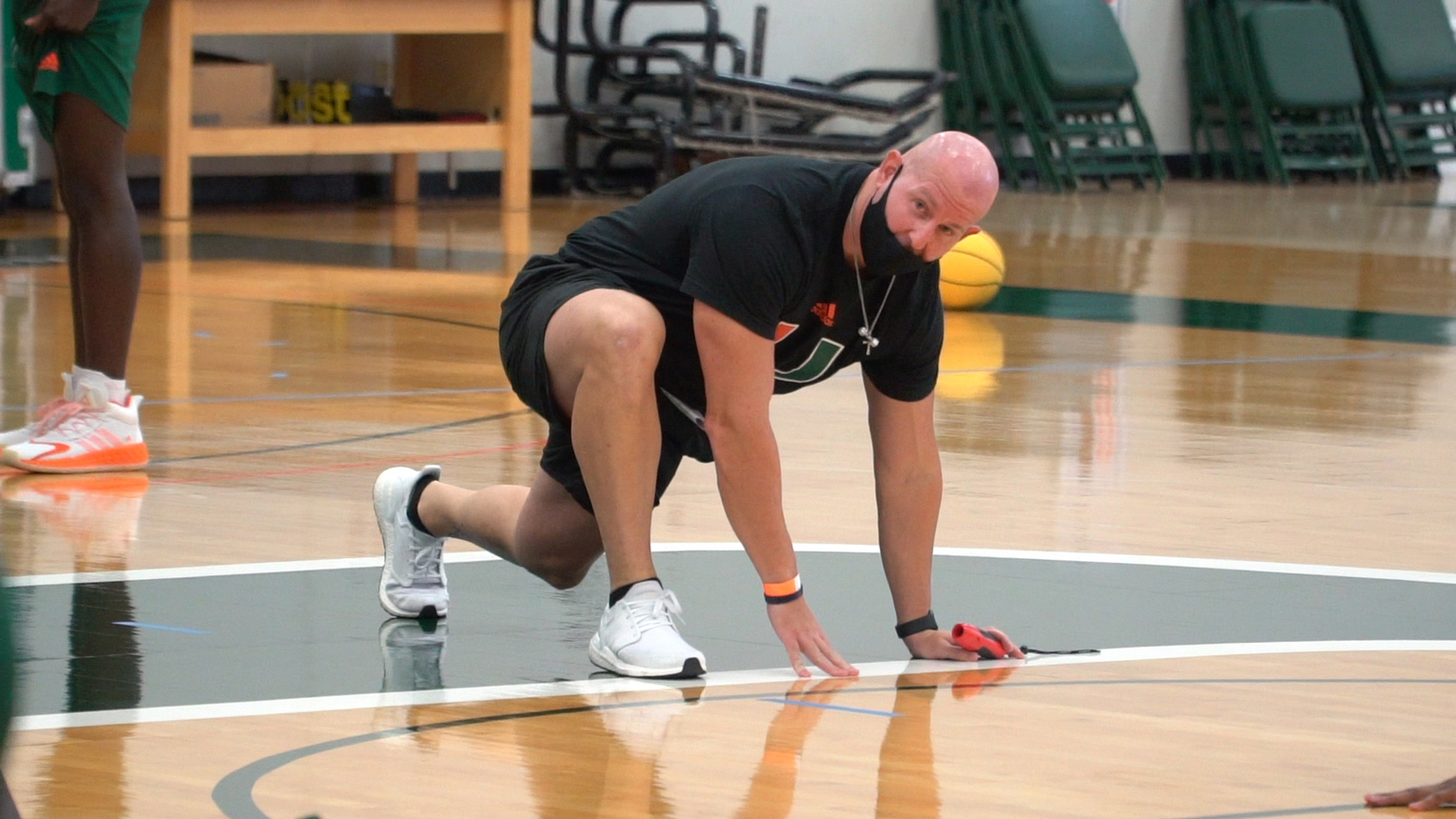 Throughout this journey, Kuhn has gained a deep understanding of the ebbs and flows of a basketball season. He knows when to push his players and demand more, as well as when to pull back and allow them to recover.
The goal is for the players to be at their peak physical performance in the latter half of the season and Kuhn has developed a knowledge of how to make that happen.
"My training flows between the performance side and the culture side and the actual basketball coaching side," Kuhn said. "I want it to all blend together and look and feel and smell like basketball. Whether we are in the weight room or on the court or doing agility work, it all feels like basketball."
But for Kuhn, there is one thing that is even more rewarding than seeing his players reach their peak physical level: seeing them reach milestones off the court.
"At the end of the day, coaching is all about mentorship and personal development, so the relationships that you build along the way are so important," Kuhn said. "Having people call you and say, 'Hey, I'm getting married, will you be in my wedding?' Or seeing them graduate, those are the important milestones."
Kuhn brought his knowledge and passion for basketball to Coral Gables this month, joining the Miami women's basketball staff with one goal in mind: playing in March.
"Championships," Kuhn said when asked about where he sees this program. "We want to get back to the NCAA Tournament and hang some banners."
With just over a month until the 2020-21 season tips, Kuhn and the Canes are gearing up for the grind of basketball season.
No excuses, just work.