A Miami-FSU Family Affair
CORAL GABLES, Fla. – The game has been a part of his life from the moment he was born.
Bradley Jennings Jr. was just a baby when his father – a former linebacker at Florida State – took the field against Miami a little more than two decades ago in Tallahassee.
Now, at least one week a year, father and son find themselves on opposite sides of one of college football's most iconic, most storied rivalries.
That week is once again here – and Jennings Jr. couldn't be more excited to take the field Saturday night to, hopefully, create his own memorable moment in the rivalry.
"I am going to go hard," he promised.
Though Jennings Jr. grew up immersed in garnet and gold and learned all about Florida State's history and tradition from his dad, when it came time to choose where he'd play college football, the younger Jennings – a linebacker himself – looked south.
He was at Hard Rock Stadium on that tough October night in 2016 when Miami came up heartbreakingly short in a 20-19 loss to Florida State that was sealed by a blocked extra point.
But that night, Jennings saw an aggressive Miami defense that made more than a few plays and delivered its share of big hits. And he felt playing in then-defensive coordinator Manny Diaz's fast, physical scheme would help him grow into the player he wanted to become.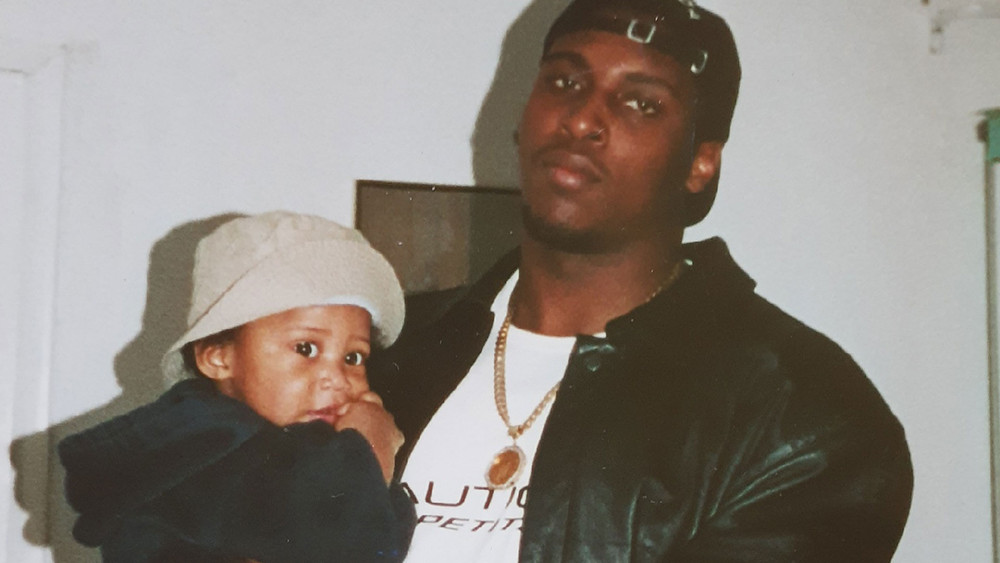 He knew then he was a Hurricane. Three months later, he officially started classes at Miami.
"I just felt like everything was in motion at The U. It felt right," Jennings Jr. said. "I was at the Miami-Florida State game in 2016 and I got to see how the coaches coached and I got to see how the defense played. I liked everything I saw."
Jennings Jr. is now set to make his third appearance in the rivalry game and is expected, as one of the Hurricanes' starters, to have a more significant impact than he's had in games past.
And given what Jennings Jr. has overcome to get back on the field after a suffering a serious hip injury in early 2019, Saturday night's prime-time showdown against the Seminoles is even more meaningful to both the linebacker and his family, including of course, his father.
"First and foremost, I'm just proud he made it back and recovered from his injury," said Jennings Sr., who was a member of FSU's 1999 national championship team. "He worked really hard. There were times I saw he was down. Emotionally, he fought through a lot and just worked so hard to get back on the field. For me, it's a moment where I will see him in a different color uniform, but of course, I'll be rooting for him."
He continued, "My alma mater is playing my son. People always ask me who I'm rooting for, and, well, I'm going to root for my son and Florida State."
Despite their now-different views on the rivalry, father and son are extraordinarily close, with Jennings Jr. calling his dad his "best friend."
The two speak often and football remains a constant topic of conversation with Jennings Jr. still getting the occasional tip from his father, who coached him all through youth football and was his linebackers coach at Jacksonville's Sandalwood High School.
As tight as they are, though, there is plenty of good-natured teasing about the rivalry, as one might expect. With Miami having won three straight in the series, Jennings Jr. currently has the upper hand, something he's not planning to give up easily this weekend, even as he credits his father with helping him get where he is today.
"He always instilled in me to work hard and just be a student of the game. Whatever I put in, that's what's going to get out on the field. So, I always try to work hard on the field and work hard off the field, with film and everything," Jennings Jr. said. "I want to make sure I'm mentally prepared and physically ready for the games. He instilled so much from what he used to do when he played. It was a big thing being there with my dad all the way up. He basically coached me all the way up."
He paused, then chuckled.
"But he already knows what I'm going to say after Saturday," Jennings Jr. added.
While the Jennings family may have more personal connections to the Miami-Florida State rivalry than the average fan, that father and son stand on different sides isn't exactly an unusual situation in the Sunshine State.
Both the Hurricanes and Seminoles fill their rosters with players from across Florida, meaning friends and former high school teammates have lined up against each other for years. Homes are divided across the state, with husbands, wives and children all having different rooting interests.
Familiarity has bred contempt, but years of hard-fought games have forged respect, too.
And that, Bradley Jennings Jr. and Bradley Jennings Sr. say, is what makes the game so special.
"He grew up a 'Nole and he was with me when we played for the national championship," Jennings Sr. said. "For him to commit to UM, I always told my kids it was their choice, their decision where they'd go and I'm going to root for them no matter what. I think it's still going to be a pretty good game, no matter what Florida State has done in the past few years. When it comes to Miami and Florida State, somehow, some way, it always winds up a pretty good game."
Said his son, "It's Florida football. Everybody wants to be the best in Florida because when you're the best in Florida, that speaks a lot. It's going to be a special night. This game has always been a big thing for me since I was growing up."