Embracing Challenges During Unprecedented Times
CORAL GABLES, Fla. — On July 20, Miami women's basketball players and coaches alike stepped foot into the basketball practice facility for the first time in over four months.
"To finally have the whole team back was just refreshing and a reminder of how much passion we have for each other and for the game of basketball," head coach Katie Meier said.
Prior to that Monday in July, team interactions were conducted primarily through Zoom calls, with players spread all across the world from France and Sweden to Ohio and Georgia. All physical activity was 100 percent voluntary and it was up to the players to stay motivated.
"After our season ended and when the spring workouts were interrupted by COVID-19, my whole mentality just changed," senior Taylor Mason said. "I fell in love with not only working out, but also with making myself better in school and in basketball."
Mason started running more, averaging three miles per day, and began to eat healthier, too. Knowing the upcoming season would be her last in a Miami Hurricanes uniform, the guard challenged herself to be better than the previous year and to give it her all.
That positive mindset and dogged determination propelled her through the early summer months to the moment she could be back on the court with her team.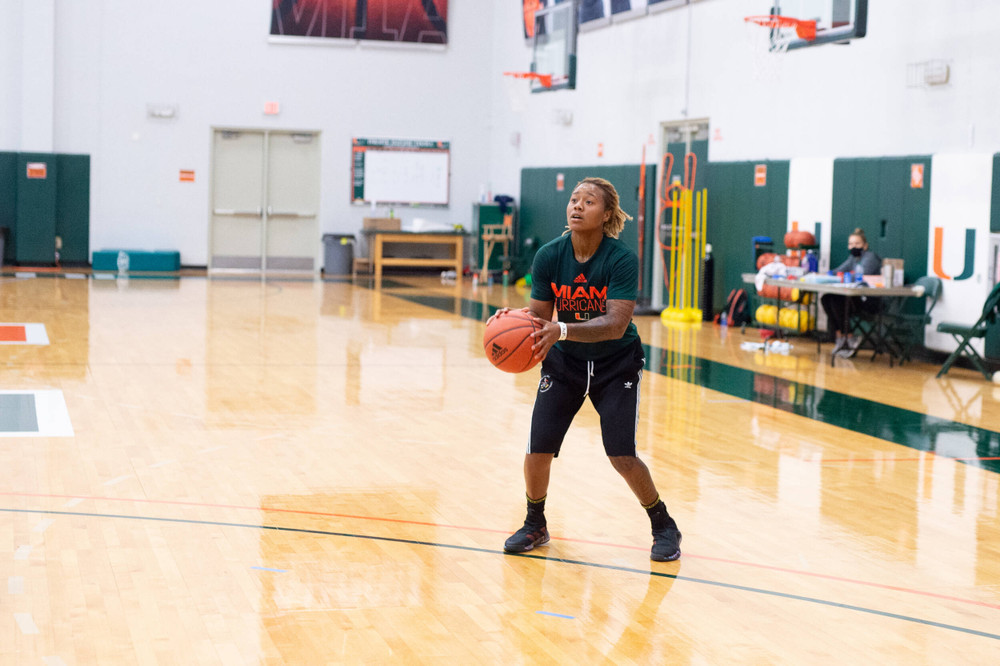 Meier describes the transition from the end of the season to the beginning of in-person workouts as "unprecedented," but as she goes on to explain, when times are hard and inconvenient is when the Canes thrive.
"We have a little saying that, when adversity hits and people say 'bounce back,' we want to bounce better," Meier said. "I think that is what we are really focusing on; just getting better."
The bouncing forward began with gradually easing the players back into a routine and providing them with a sense of normalcy in being at the gym every day. Because early summer workouts were all voluntary and conducted with varying levels of success depending on the players' circumstances, Meier knew that each individual would be in a different place, physically.
"As a coach, there was no judgment, no disappointment," Meier said. "Being back in the gym provided just total excitement and gratitude."
That excitement rubbed off on her players as they were happy to be back with their Canes family.
"It felt great to be in an atmosphere filled with love and family," Mason said. "They are my family down here in Miami, so it just felt like I was back home."
As the summer progressed and the Canes got more workouts under their belts, the team started making strides on the court. For Meier, the goal for the summer was to remind the players what it is that makes Miami teams great.
The great Miami teams play hard. The great Miami teams compete in every instance. The great Miami teams have impactful communication with each other.
It is the latter aspect that Meier is seeing in one of her senior leaders, Mykea Gray.
"Mykea is really talking way more than she ever has," Meier said. "She's incredibly committed to just playing."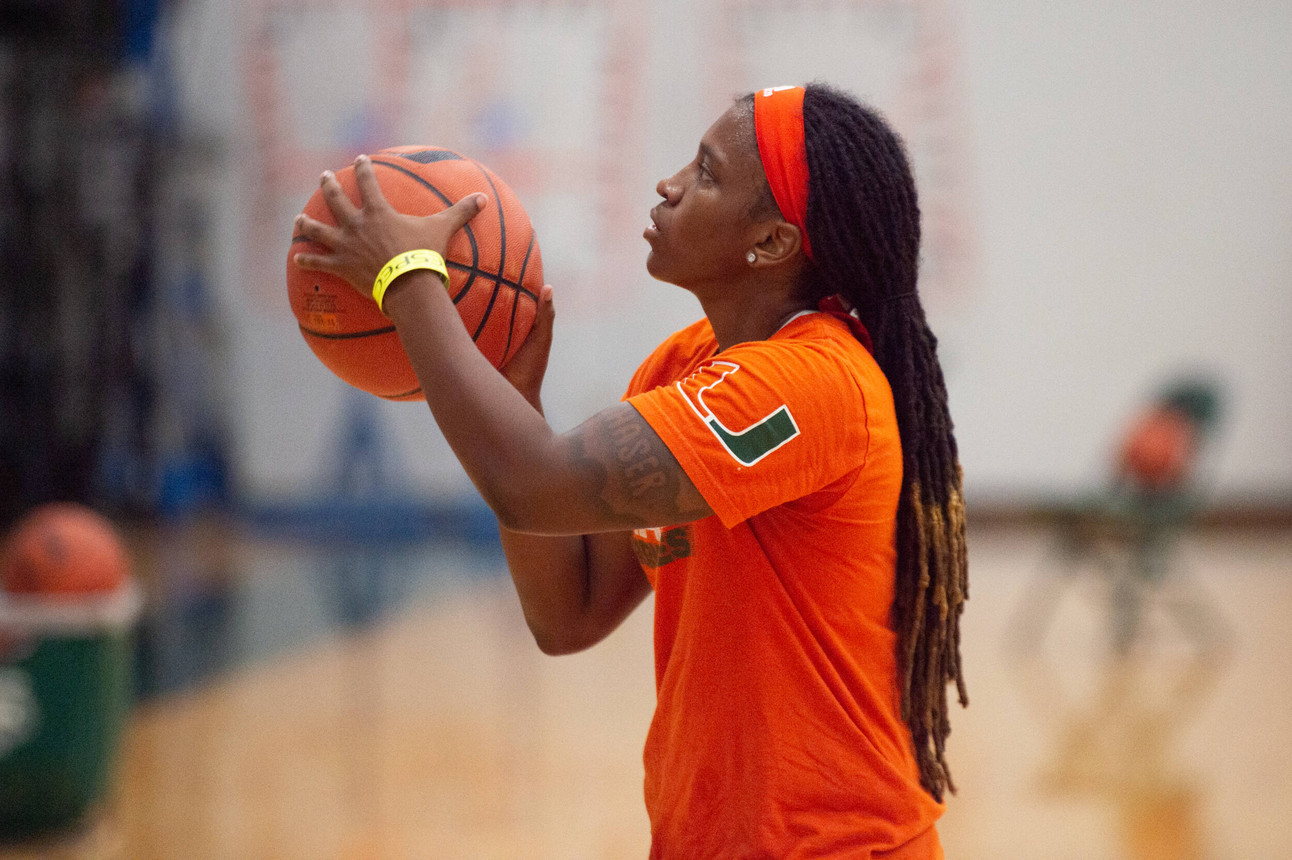 The guard, who was an ACC All-Defensive selection a season ago, has always led by example, but throughout the summer, stepped up her game in terms of vocal leadership on the court. That willingness to take ownership of the team and help lead the other players has developed her into a "true basketball player" in the words of Meier.
The Canes will need leadership and dedication from its senior class, including Gray and Mason, as they continue to prepare for the 2020-21 season.