Miami Trio Set for WNBA Playoffs
Three of the best players to come through The U, Shenise Johnson ('12), Beatrice Mompremier ('20) and Riquna Williams ('12) are working their way through the WNBA bubble this season. All three players helped their teams clinch a spot in the 2020 playoffs, which begin on Tuesday.
Despite missing five games early in the season due to a hamstring injury, Johnson returned to the court and helped the Minnesota Lynx clinch the four-seed in the WNBA playoffs. Thus far in the 2020 season, Johnson is averaging 5.1 points, 1.9 rebounds and 1.2 assists.
On Sept. 12, the guard recorded her second double-digit outing of the season, tallying 10 points, three rebounds and three steals against the Indiana Fever.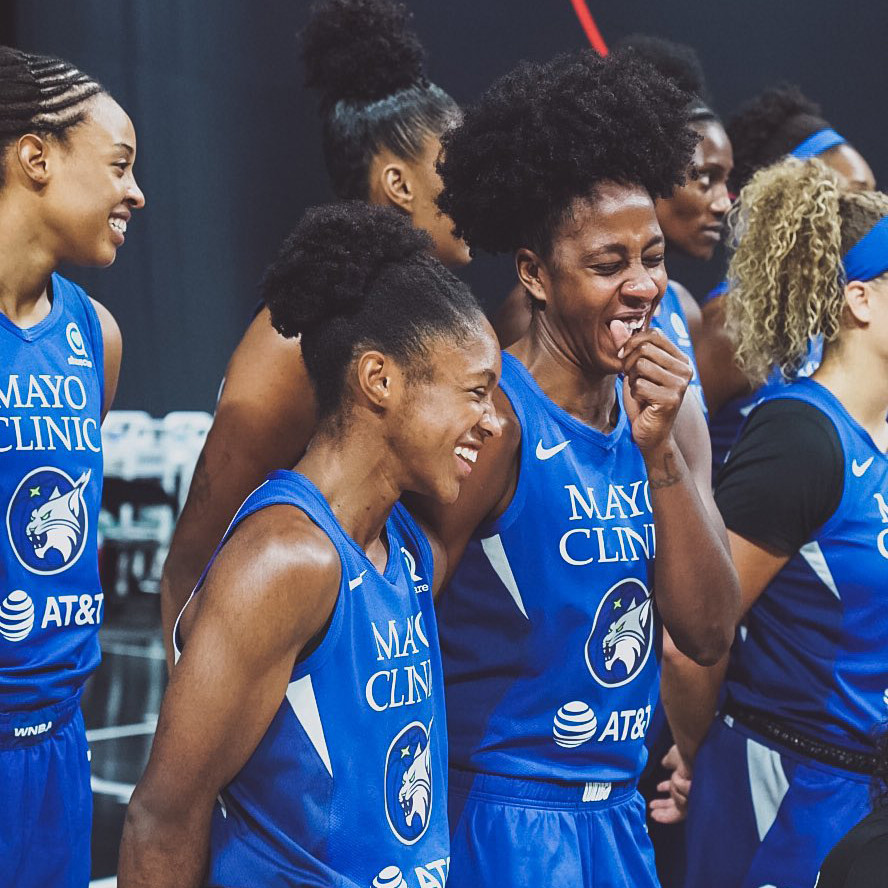 As a rookie, Mompremier has been exceptional in the minutes that she has played for the Connecticut Sun. The forward is averaging 2.3 points and 3.3 rebounds per game and ranks second on the Sun in blocks at 0.6 swats per game.
On Sept. 11, Mompremier tied her season-high in minutes played, seeing 20 minutes of court time and totaling five rebounds and two blocks during the outing.
Embracing her role as the sixth player for the Los Angeles Sparks, Williams has been an offensive powerhouse this season, posting 10.5 points, 1.8 assists and 1.5 steals per game. She is shooting the best field goal percentage of her career at a .435 clip.
The guard dropped 20 points on 7-of-12 shooting against the New York Liberty on Sept. 6, playing a season-high 33 minutes and knocking down four 3-pointers. She has reached double figures in 12 games this season including three 20-point showings.
The trio are set for the 2020 playoffs, which begin on Tuesday with single-elimination games. The full schedule for the playoffs can be found below.
First Round: Single Elimination 
No. 5 Phoenix Mercury vs. No. 8 Washington Mystics—Tuesday, Sept. 15, 9 p.m. EST, ESPN2
No. 6 Chicago Sky vs. No. 7 Connecticut Sun—Tuesday, Sept. 15, 7 p.m. EST, ESPN2
Second Round: Single Elimination 
No. 4 Minnesota Lynx vs. TBD—Thursday, Sept. 17, 7 p.m. EST, ESPN2
No. 3 Los Angeles Sparks vs. TBD—Thursday, Sept. 17, 9 p.m. EST, ESPN2
Semifinals: Best-of-Five
No. 1 Las Vegas Aces vs. TBD—Sunday, Sept. 20-Tuesday, Sept. 29
No. 2 Seattle Storm vs. TBD—Sunday, Sept. 20-Tuesday, Sept. 29
WNBA Finals: Best-of-Five
TBD vs. TBD—Friday, Oct. 2-Sunday, Oct. 11