From Four-Year Starter to First Lieutenant
Mornings dawn early for First Lieutenant Charmaine Clark, who wakes up at 4:50 a.m. each day. What follows is her normal routine: stretch, breakfast, work, exercise and then she is back at home, where she works on class assignments or watches WNBA and NBA games.
It is that consistency of routine that Clark craved after graduating from the University of Miami in 2010.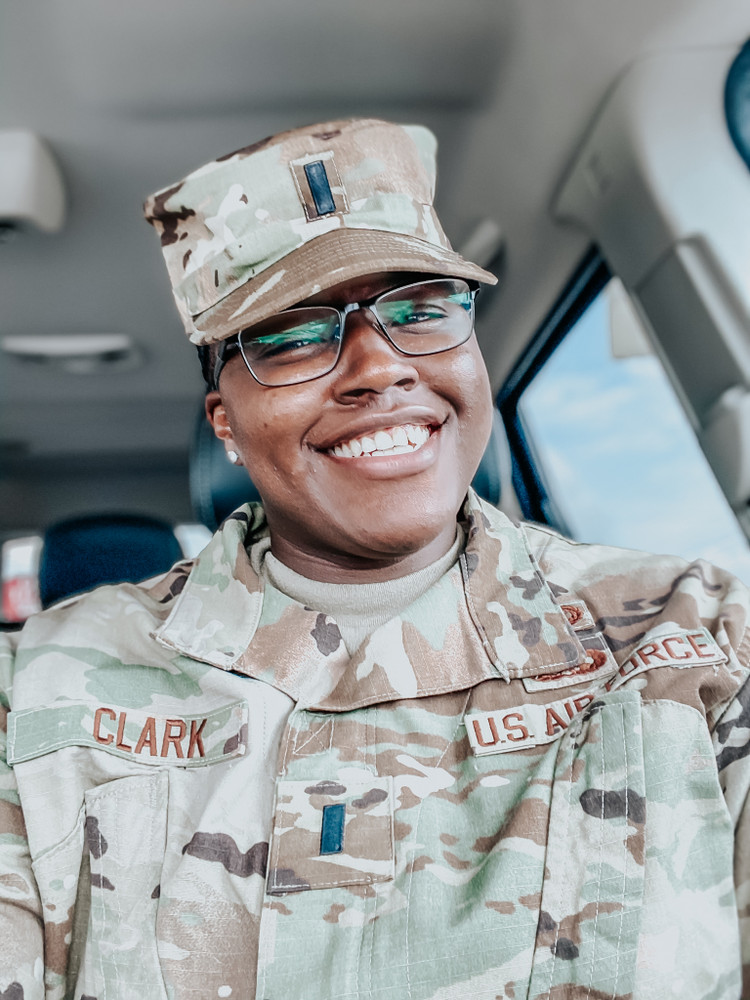 Prior to enlisting, Clark was no stranger to military life as both of her parents served in the Army. Surrounded by the military, the Hinesville, Ga., native was able to see the different opportunities that her parents were afforded and the different characteristics that they developed from serving their country. It was only natural that Clark would follow in their footsteps.
"I felt like I could make a difference being in the military," Clark said. "From that position, you can influence more people to do different things with their life and not be told that they can only be one thing."
Clark worked hard to transition from being known as "just a basketball player" to building a career in the Georgia Air National Guard.
The enlistment process was relatively seamless for Clark, who was familiar with the ways of the military. It also helped that she was used to early wake-up calls, grueling work outs and high expectations from her playing days at Miami.
A four-year starter for the Hurricanes, Clark averaged 6.5 points, 4.1 rebounds and 2.0 assists during her time at UM. She was part of a Miami program that was moving in an upward direction under new head coach Katie Meier.
A role player in Meier's system, it was not until Clark's senior year that she truly developed as a team leader.
"When coach allowed me to be a captain of the team my senior year, I had to deal with lots of personalities and be that middle man, filtering information down," Clark said. "I think that definitely helped me become the person I am and the leader that I am today."
On Meier's end, she knew Clark's gut and intuition would make her an exceptional leader.
"Charmaine recognized excellence and recognized average and sometimes had to say tough things to her teammates because she wanted excellence," Meier said. "She was very much a team player and was committed to the program. Her leadership and dedication were one of the reasons we were able to turn the corner her senior year."
During Clark's senior season, in 2009-10, the Canes' roster was full of young players; Clark and Diane Barnes were the lone upperclassmen. However, under their leadership and the coaching prowess of Meier, Miami posted a 22-14 record and made a run in the WNIT before falling to California in the title game.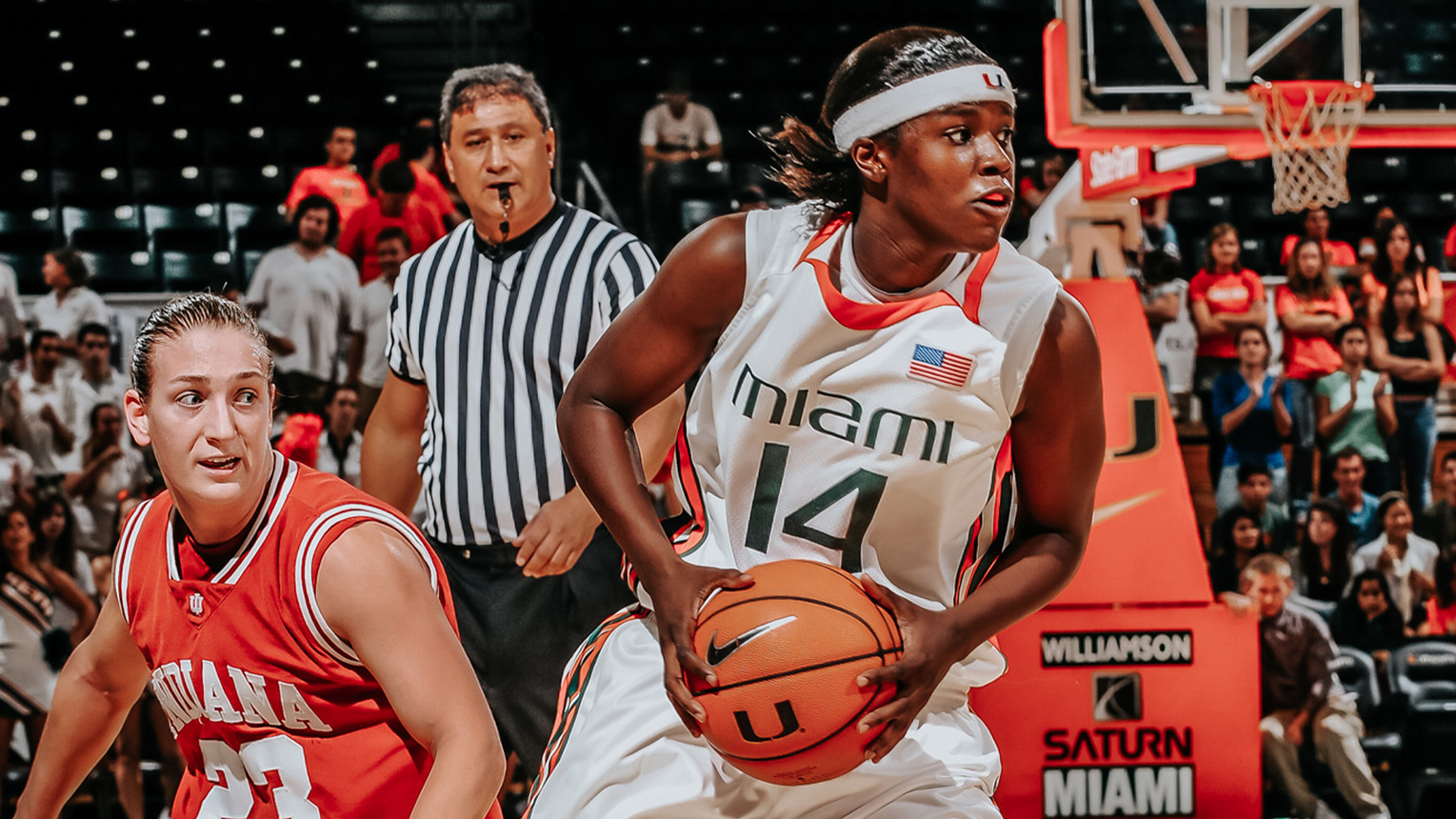 From her time as a Cane, Clark learned the value of time-management and discipline, both of which she uses in her life today as a First Lieutenant in the Air National Guard. The values came into play even more so in October of 2019, when Clark was invited to represent the United States at the 2019 CISM World Military Games.
The "Olympics of the military," according to Clark, the Games occur every four years, but 2019 was the first year that women's basketball was included in the competition. Clark, who has played for the Air Force team since 2016, was selected to participate in the Games after a strong showing in the Armed Forces tournament.
"It was such an honor to not just represent the United States of America, but also everyone who has had a hand in my career and life thus far," Clark said. "It also allowed me to tie back into the basketball world that I had before I joined [the military]."
When she is not at work or balling out on the court, Clark is focused on growing her charitable organization, the Inspirational Living Foundation, which she established in 2015.
The foundation is centered around community service and youth enrichment, primarily in the Hinesville, Ga., area. Inspirational Living works to provide mentorship and volunteer opportunities to local residents, with the goal of uplifting others and building a better environment.
Clark and the foundation work tirelessly throughout the year to give back, participating in Toys for Tots drives, organizing gala and back-to-school events, and feeding the homeless.
It is the last one that is of a personal nature for Clark.
"After I joined the military, I was at one point homeless and not many people knew," Clark said. "I didn't want to feel sorry for myself because it was only making the situation worse. So, for four straight months, I would collect as much money as I could and I would go out and feed the homeless with the money that I had. That is literally where it started."
Over the last five years, the foundation has continued to grow and, at this year's virtual Back-to-School Bash, Clark was able to give away 20 tablets to people in the community.
For the Inspirational Living founder, the next step is to extend the foundation outside of her hometown so that she can give back to more people, all the while creating a partnership with the military and the community.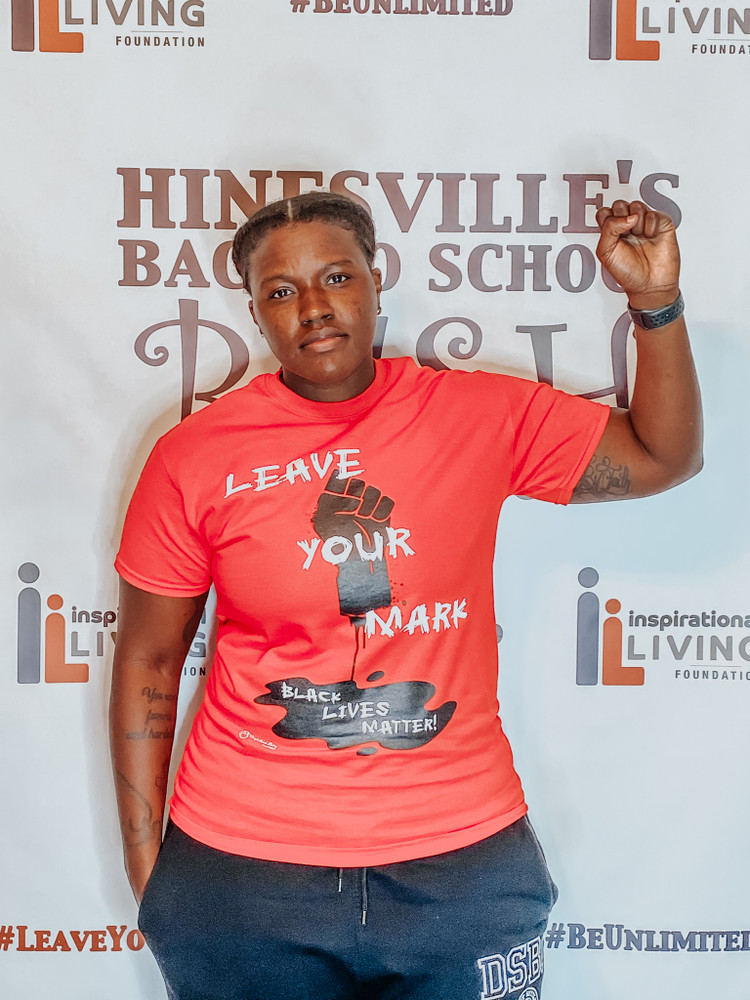 As she continues her journey in the military and in life, Clark knows that she will always have support from her Canes family.
"Ten years later, I still feel like I am part of the family and I think that is what makes UM and Coach Meier so unique."