CORAL GABLES, Fla. — Thirty one years. That's how long Randy Ableman has had his "dream job."
Being the head coach of the University of Miami dive team is all Ableman ever wanted, with that dream dating back to his days as a teenager in Iowa.
Well, an Iowan who also happened to be a phenomenal diver.
"I came [to Miami] when I was 15 for a diving meet. Believe it or not, I used to be a diver. And I fell in love with this place," he said.
A native of Cedar Rapids, Iowa, Ableman has always been involved in acrobatics. Guessing he was in the right place at the right time, Ableman linked up with the Nissen Trampoline Company, which was based right in his own backyard of Cedar Rapids.
"We had George Nissen, who helped invent the trampoline, hire the World Champion trampoline-ist to move and start a trampoline program," he recalled.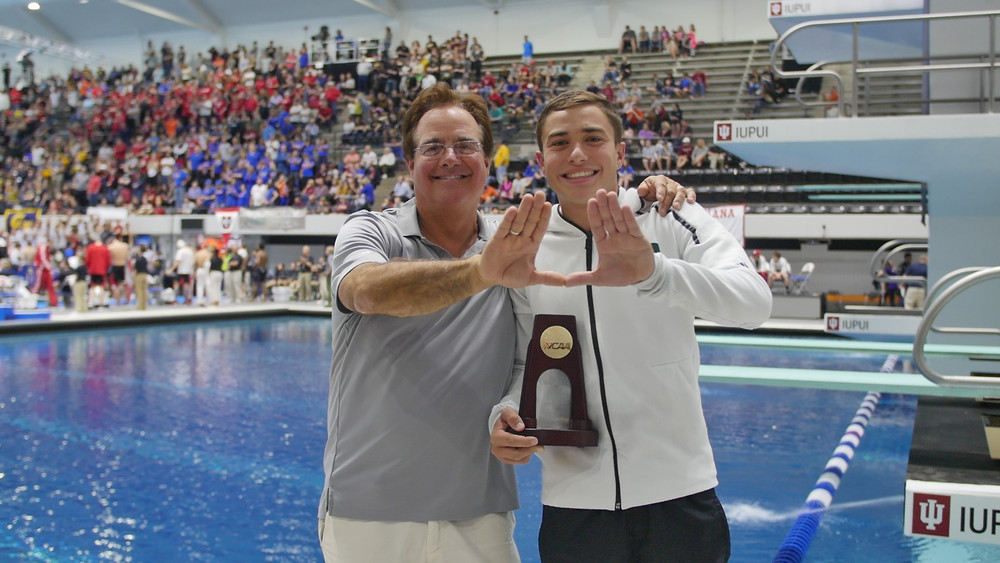 Multiple people in that trampoline program eventually became Olympic divers for the USA – exactly how Ableman got his start in the sport. But, while training for the National Junior Olympics, a fourteen-year-old Ableman suffered an accident that set him back.
"I was learning a very difficult trick," he recalled. "It was a front somersault with three and a half twists. I landed short of the somersault and I broke my arm. I had a compound fracture, I dislocated my elbow and severed the main artery in my arm."
Ableman would not let the injury hold him back. After recovering from the setback, he realized that he wanted to spend more of his time diving and less time on the trampoline.
That he did, earning a spot onto the 1980 U.S. Olympic team for the 10-meter platform.
The clinching dive? The same one that nearly crushed his spirit as an aspiring teenager.
"I did it on my last dive," he said with a laugh. "And it was one of the best dives I ever did at just the right time. I had a big afro at the time and mustache. It's just funny because I had to do a very awkward interview right afterward."
As if earning a coveted spot on the Olympic team was not evident enough of his talents, Ableman even earned himself a nickname from training with his U.S. teammates in Mission Viejo, Calif. – a nickname he calls "embarrassing."
"Taz" – short for the famed Looney Tunes character the Tasmanian Devil.
"I used to twist really fast in my diving," he said. "And maybe it had a little something to do with my haircut as well."
But Ableman never got to live out his dreams. Due to the Soviet Union's 1979 invasion of Afghanistan, the United States elected to boycott the 1980 Moscow Olympics.
"It was very sad that I didn't actually get to compete in the Olympics," he said. "But, I have been fortunate enough to go to the last seven Olympics as a coach."
His favorite memories as a diver are similar to his memories as a coach, with one common theme – humor.
An NCAA national champion and one of Ableman protégés, Sam Dorman, made it to the 2016 Olympic Games in Rio and won a silver medal – finishing just short of first place.
"It was the finals and he'd come out of the water and he'd look at me real quick and he did one dive. And it was just a little bit off, little short of vertical," Ableman recalled. "I said, 'You know, just a little short.' And Sam goes, 'You're a little short.'"
The five-foot, six-inch tall Ableman turns red after breaking out in laughter.
"It broke the tension so much that it made it so much more enjoyable to have a good laugh in the middle of that stressful situation," he said.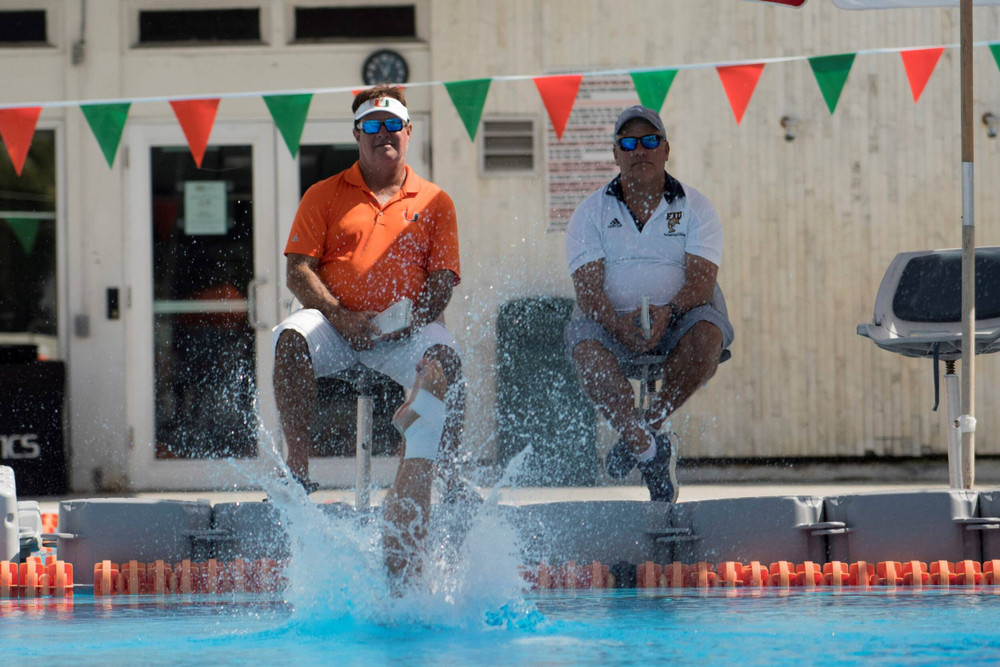 With all of his accomplishments as a coach – and being inducted into the University of Miami Hall of Fame while still coaching is definitely one of them – Ableman looks back at his lengthy resume as just a small reflection of his accomplishments. It's not about the countless All-Americans, the ACC Coach of the Year designations or any of that.
"I don't really think about those things much. Maybe I will someday when I retire," he said.
It's about the people, and the sport, that he holds dear to his heart. His face lights up when he talks about his athletes and diving.
He is a legendary coach. But to former UM diver Alicia Blagg, he is more than a coach.
Blagg's father was diagnosed with leukemia during her sophomore season. Because her family lives in England, it was difficult for her to be so far away from home.
As Blagg describes it, Ableman was her "second father" and they formed a close bond over her career, which was cut short due to injury.
"I'm going to miss him when I graduate and go back to England," Blagg said.
Ableman's character shines through in his coaching. Blagg describes him as the "happiest man" that she has ever met.
And although he does not plan on retiring soon, Ableman could see himself in 10 years or so being somewhere in a boat, out on a lake one day – probably fishing.
There must be something in the water.